Nov 30, 2016 9:17:43 PM via Website
Nov 30, 2016 9:17:43 PM via Website
A professional Battery Alarm, that can notify you when the battery has reached a certain percent (%).
For example, if you don't want the battery to keep charging after reaching 100%, you can set the alarm for 100%, and the alarm will notify you with a sound, that the battery has reached 100%.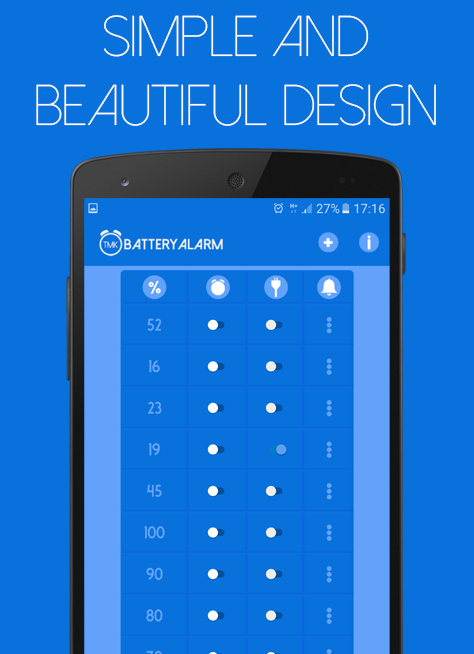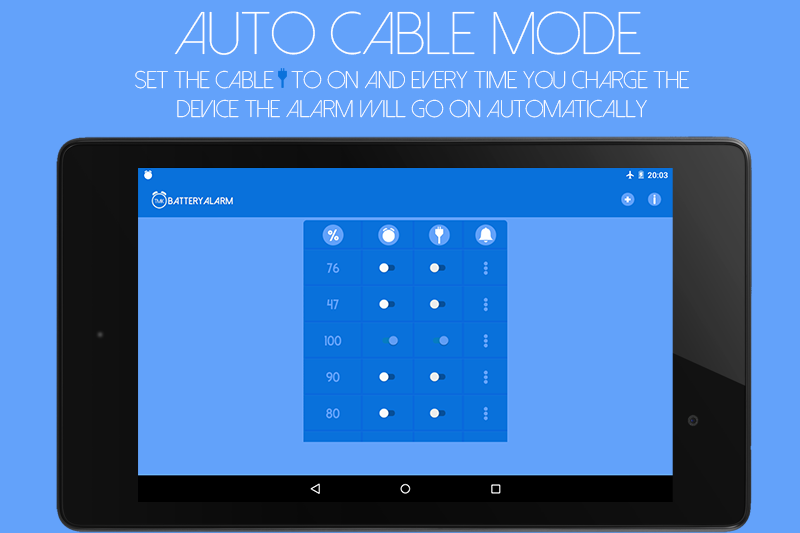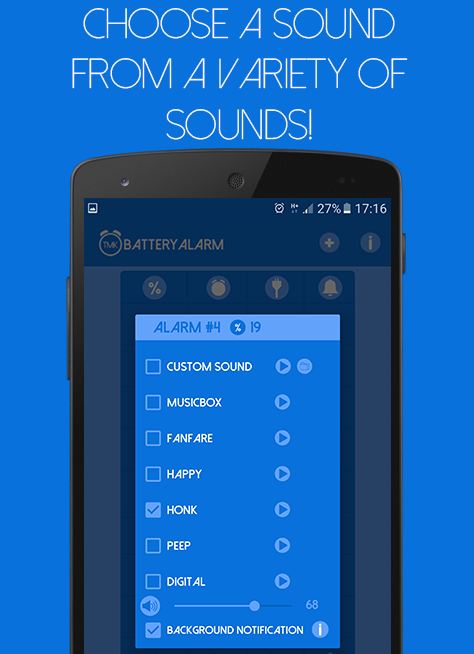 Version: 3.0
- New design
- Performance improvements
- Bug fixes
- Add up to 10 alarms to the list
- You can now select the notification volume
- You can now select to disable 'background notification'
- The app main service now starts on device boot, so you won't have to open the alarm every time you turn on the device
**Search for
TMK Batterty Alarm in the google play store
! (I can't post link)**
If you have any ideas, please tell me! If you liked the app please rate it 5 stars in the playstore!
— modified on Nov 30, 2016 9:18:50 PM