Dec 1, 2016 10:25:45 AM via Website
Dec 1, 2016 10:25:45 AM via Website
Hi Community,
today we want to show you our new app, which is now available in more countries. Since pictures say more than a thousand words, have a look: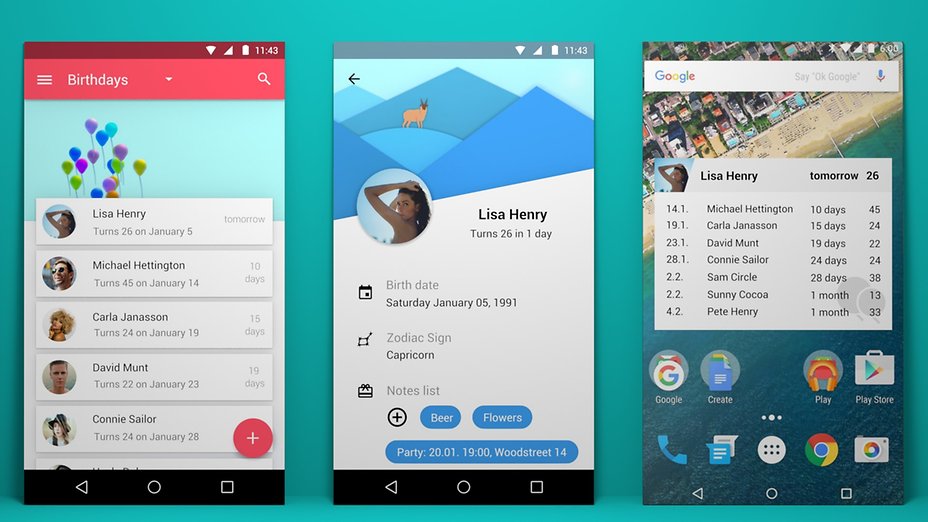 We look forward to your feedback. Got improvement tips or new feature ideas?
Best wishes,
The Birthdays-Team
P.S.: There is a premium version you can purchase. Having activated it, you can backup the whole app at once, import/export Excel-documents and set contacts to VIPs and assign special reminder times to them.
Vergiss nie wieder Geburtstage, oder viel schlimmer, deinen Hochzeitstag - Birthdays Download