Update: Google+ Photos dead on August 1
Google Photos was unveiled live on stage at Google I/O and the idea of a "Gmail for photos" has captured the imaginations of users. With unlimited backups (if you don't mind a little downsizing), apps for Android and iOS, and a web interface, it's one of the most comprehensive solutions out there. Here's our complete guide on how to use Google Photos.
Which type of driving games do you prefer?
Choose Adventure game or Arcade game.
Oops! Seems like something went wrong. Reloading might help.

Oops! Seems like something went wrong. Reloading might help.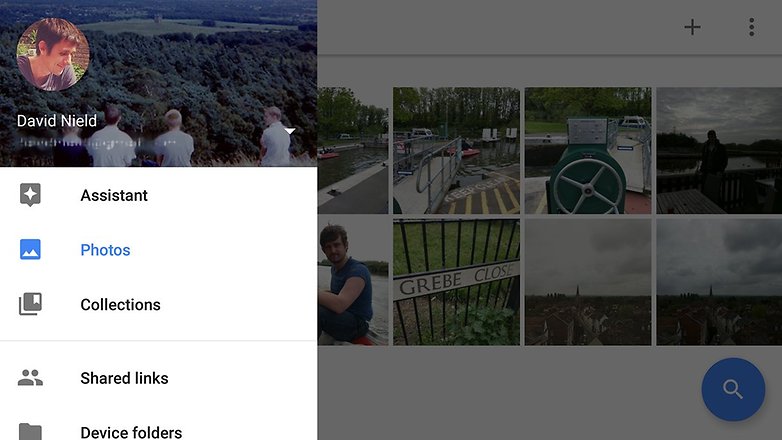 Whether you've already taken the plunge with Google Photos or not, we're here to guide you through the various ins and outs of this new service from Mountain View. Find out how to upload your pictures from mobile or the desktop, what you can do with them on the web, and more besides.
The Google Photos app
Fire up the Google Photos app and the first job is to make sure all of the snaps you take on your smartphone are automatically going back up into the cloud — from inside the app menu tap on Settings and then Backup & sync to change which pictures are backed up and when.
That's all there is to it: Google Photos is designed to be as simple to use as possible. Also on the main menu you have Assistant (which acts a little like Google Now for your photos and can compile them into slideshows) and Collections (albums auto-generated based on time and location).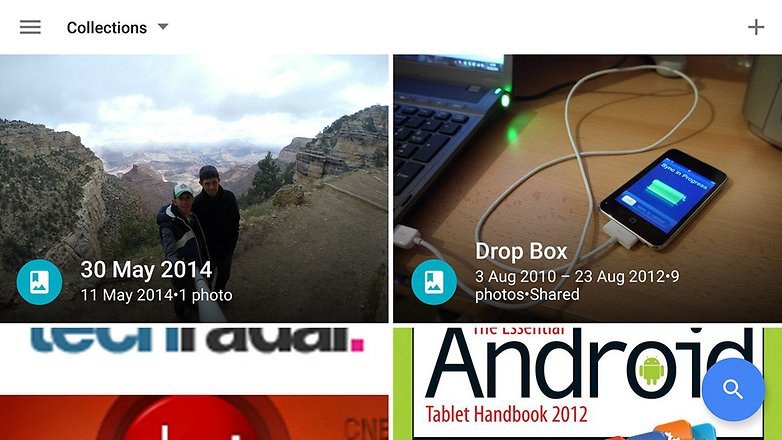 To get a better look at your pictures, tap the three vertical dots in the top right corner and choose Month view. Select an image and it goes full-screen — from here you can share it with others, make edits to it or delete it. You can also delete the local photo file while keeping a spare in the cloud.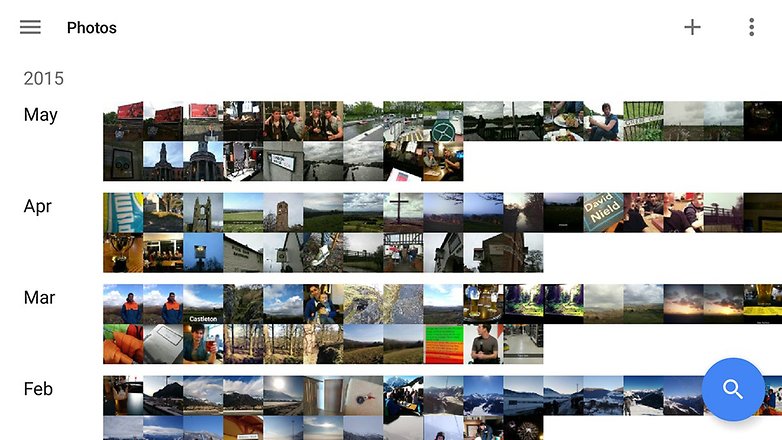 As you would expect from Google, the search facility inside Google Photos is very slick. Tap the search button and you already get some suggestions based on places or 'things' (like forests or cars) that have been identified in your pictures. Tap on any of the categories shown to jump to the selection.
You can also look for dates, people and places yourself using the search box. If your photos have descriptive filenames (they're backed up from your computer perhaps) then this is another way of searching — type in any part of the filename to see the results appear almost instantly.
Editing and sharing
Most of the editing smarts that are in Google+ have been carried over to the new Google Photos package. Tap on a picture then choose the pencil icon to get started — you can choose from a set of filter templates or make finer adjustments to color and brightness using slider controls.
In the slider controls you'll find an Auto option that attempts to make an educated guess about the best settings for the image. There's also a Vignette option to highlight the center of the picture. If you don't like any of the changes you make, tap on the Reset button to go back to the start.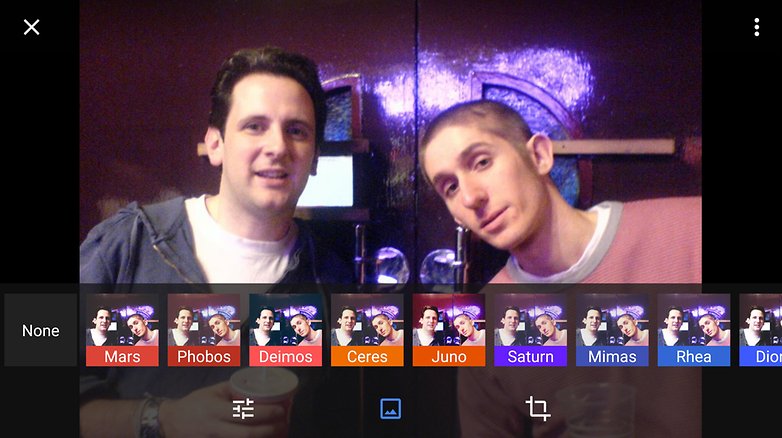 Finally, the last of the edit icons reveals a crop and rotate screen where you can straighten or chop down your picture; there's also an option for rotating the image 90 degrees at a time. As before, you can accept or reject the changes, and there's a Reset button if you want to start again.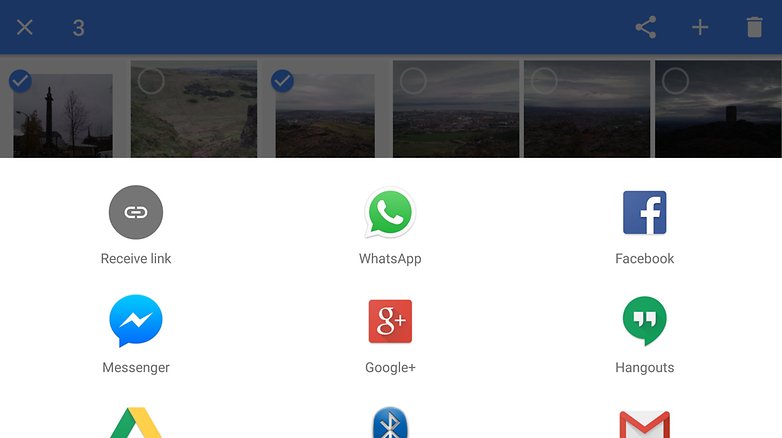 Sharing has been made more straightforward in Google Photos. Tap the Share button anywhere in the app with one or more images selected and choose Receive link to generate a unique URL for just those pictures. The link lets people view and download the selected pictures but nothing else.
From the front screen, tap the plus icon (top right) and you can create new albums, movies, stories, animations and collages from your pictures. Each one has a different choice of settings and options, but the app guides you through the process to help you do something different with your pictures.
On the web and the desktop
As you would expect, there's an online Google Photos portal available at https://photos.google.com, and the layout and features are a lot like the Android app (you can only create albums, though, not stories and collages). Use the icons on the left to switch between the Assistant, Photos and Collections pages.
As before, entering a date or a place or a 'thing' in the search box at the top filters matching pictures for you as if by magic. In addition, you can find an upload button to the right of the search box for transferring photos from your hard drive that haven't been taken on your smartphone.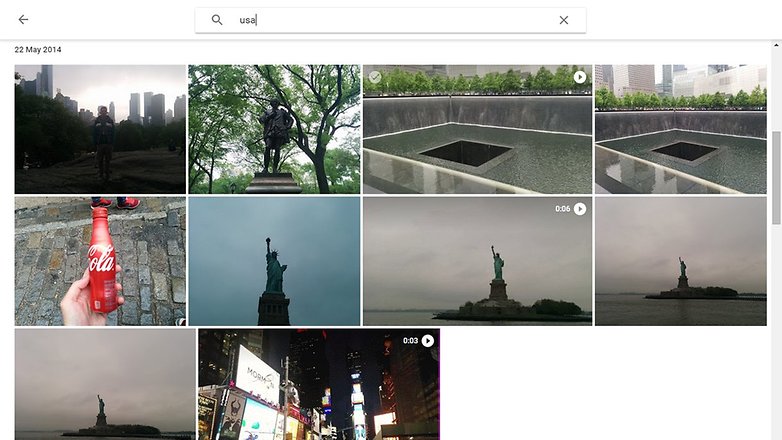 Speaking of local photos, Google has also released desktop clients for Windows and Mac that can automatically sync photos from your computer right to Google Photos. The clients let you choose which folders are included in the sync and at what size they're transferred to the cloud.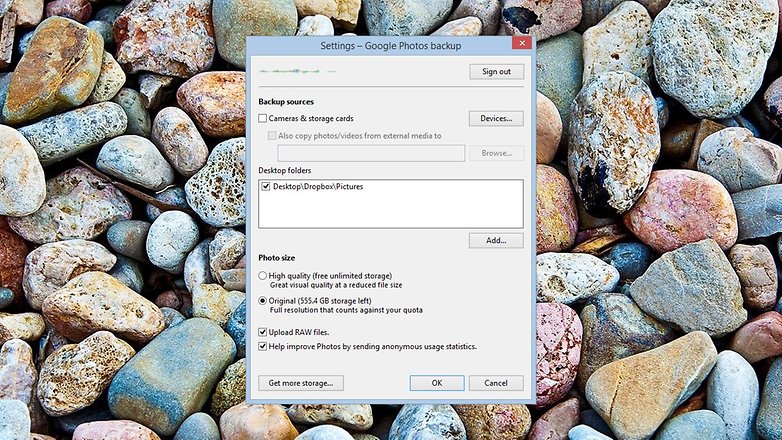 Then there's Google Drive: inside the Drive settings page on the web you have the option to create a Google Photos folder for easy access to your pictures. If you use the Google Drive desktop client, you can use the same option to sync the Google Photos folder to your hard drive if you wish.
Google Photos

Finally, and somewhat confusingly, there's a separate option in Google Photos on the web that lets you see pictures from Google Drive inside Google Photos. Confused? This simply shows images already in Drive without actually transferring them to the Google Photos service.
Do you use Google Photos? What do you think of it? Let is know in the comments below.