Moto X Play vs Moto X (2014) comparison: Play to win?
The Moto X Play is a new kind of phone, Motorola says: it's a cross between the Moto G (2015) and the Moto X Style, aimed at people who want a great camera and great battery life. That's a pretty big group – so is this a successor to the Moto X (2014), or is it a decent camera stuck to a mid-range phone? Let's see what the X Play offers in our Moto X Play vs Moto X (2014) comparison.
I am afraid of losing my data.
You too?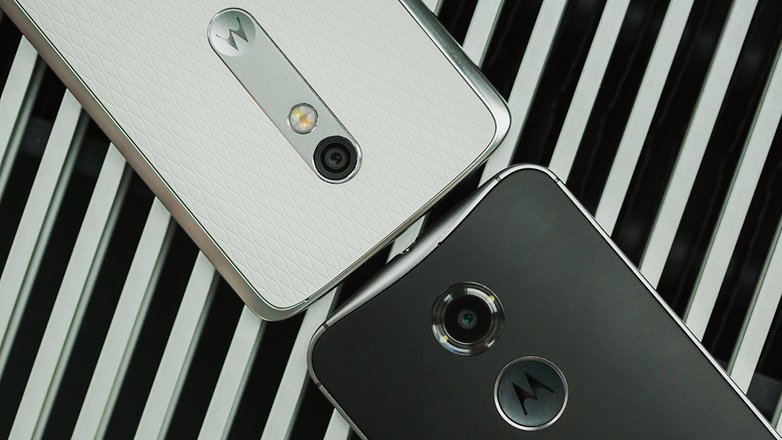 Moto X Play vs Moto X (2014) comparison: design and build quality
Motorola giveth and Motorola taketh away: to our eyes the Moto X Play looks better than the Moto X (2014). It feels more ergonomic and less slippery than its bamboo-backed predecessor too. However, the metal-effect plastic doesn't feel as high-end as the Moto X (2014), and while it isn't an ugly phone, it's not something you're going to sit and stroke lovingly for hours on end.
That said, you can customize the Moto X Play via Moto Maker, which you can't do with the Moto X (2014). There is barely any part of it that you can't customize, from front and back colors, different back covers and accent colors, engraving and custom boot screen messages. Whichever colors you go for, your Moto X Play comes with a protective seal to protect it against water splashes. It isn't waterproof or even water-resistant though, so don't take it swimming.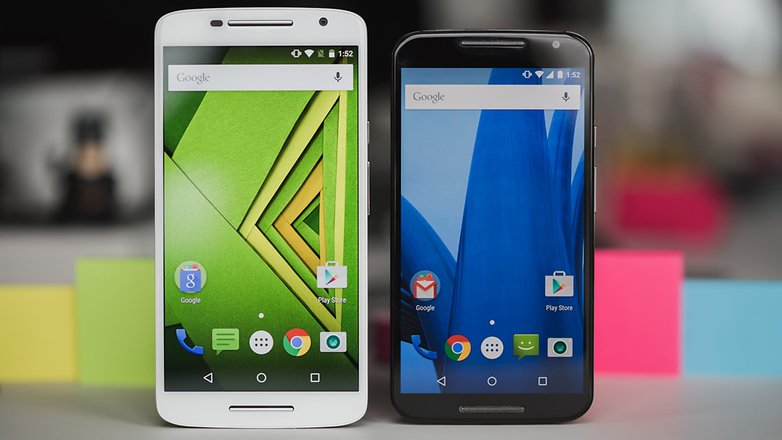 Moto X Play vs Moto X (2014) comparison: display
The Moto X (2014) came with a 5.2-inch, full HD AMOLED screen that delivered 1,920 x 1,080 pixels at 423 ppi. At 5.5 inches, the Moto X Play display is bigger, but it delivers the same resolution, which of course means slightly lower pixel density: 401 ppi.
That's still very sharp, of course, but it's an LCD rather than an AMOLED so it isn't as saturated or high contrast as the Moto X (2014) display.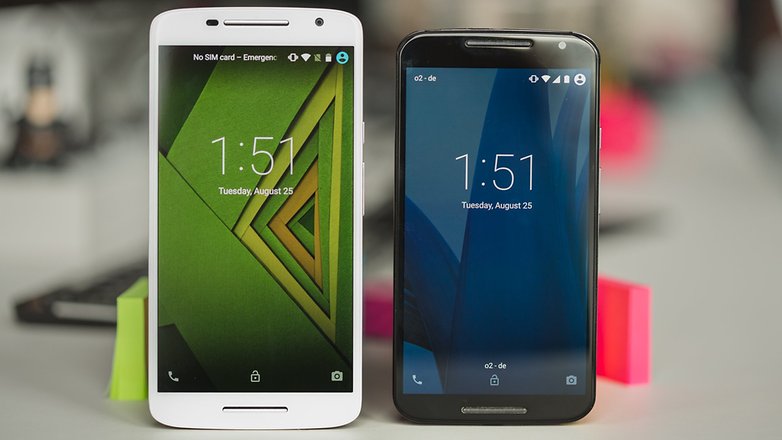 Moto X Play vs Moto X (2014) comparison: processor and storage
The Moto X (2014) has a quad-core Snapdragon 801 processor clocked at 2.5 GHz, backed with 2 GB of RAM and 16 or 32 GB of internal storage. The Moto X Play has the same RAM and storage, plus the microSD card slot that the Moto X 2014 lacked. The processor is an eight-core Snapdragon 615 clocked at 1.7 GHz.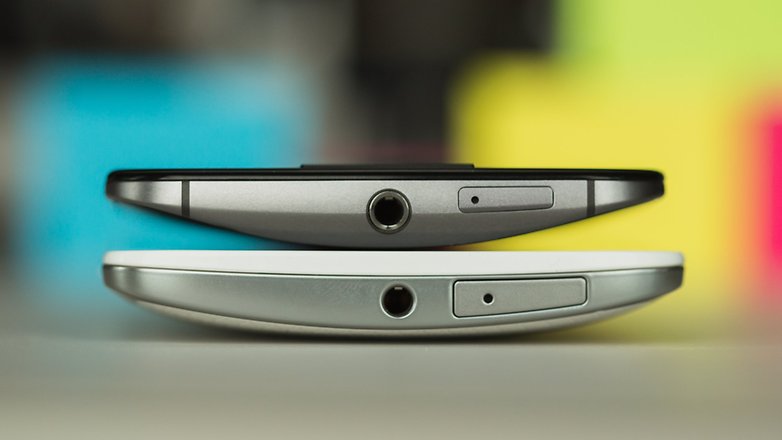 Moto X Play vs Moto X (2014) comparison: camera
In addition to its 5 MP front camera, the Moto X Play has an impressive 21 MP rear camera, with the familiar dual-LED flash. That's a big upgrade from the 13 MP camera in the Moto X (2014). The X Play has better low light performance too, thanks to an f/2.0 aperture compared to the Moto X (2014)'s f/2.25.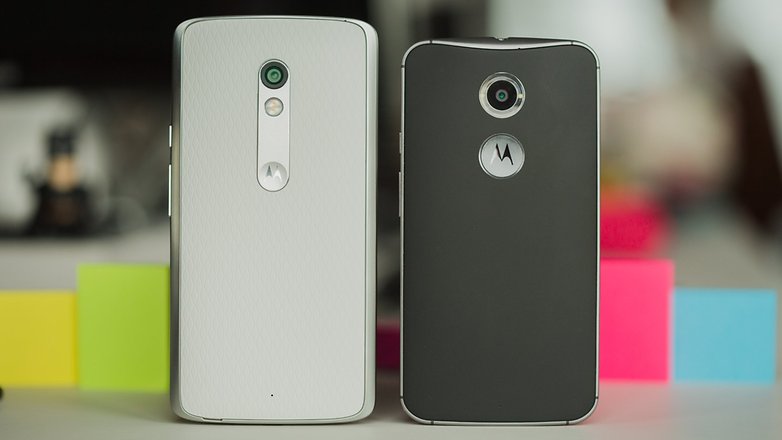 Moto X Play vs Moto X (2014) comparison: software
The Moto X (2014) came with Lollipop and the Moto X Play has even more Lollipop: where the older device shipped with Android 5.1 the newer one gets Android 5.1.1, which, as any Spinal Tap fan knows, is one louder. A Marshmallow update will drop in late 2015 or early 2016, Motorola promises.
Motorola doesn't mess around with stock Android too much, although its Moto app, with gesture and voice control, is a welcome addition.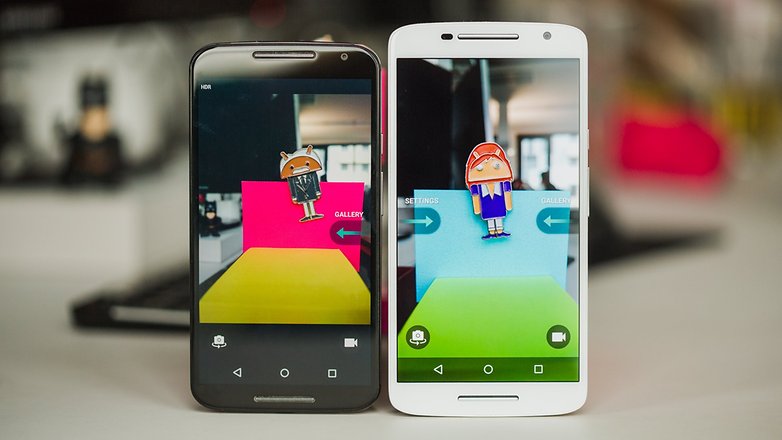 Moto X Play vs Moto X (2014) comparison: battery
The Moto Play X has a huge battery with a whopping 3,630 mAh. By comparison, the Moto X (2014) might as well be powered by a couple of Duracells, given its relatively titchy 2,300 mAh power pack. Motorola says the X Play battery can last two days, which is a bit optimistic, but in our real-world tests we managed to get 21 hours of Wi-Fi social networking and an impressive eight hours of gaming and general messing about.
Both the X Play and the X (2014) support turbo-charging: you can get eight hours' worth of charge in about 15 minutes and a full charge in just over two hours. That's pretty great.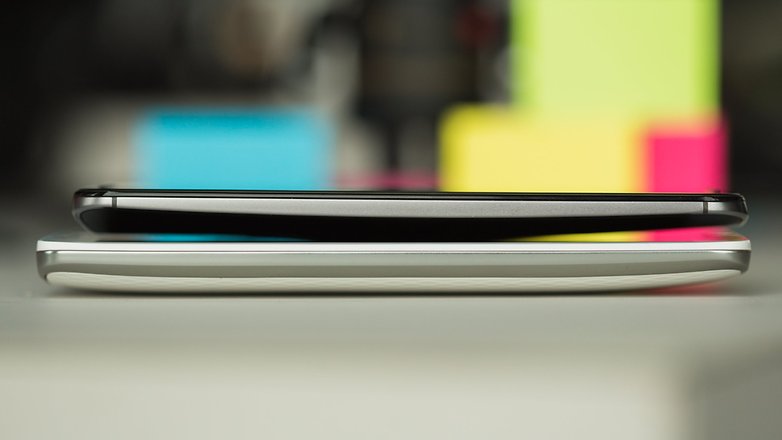 Moto X Play vs Moto X (2014) comparison: early verdict
When we reviewed the Moto X (2014) we said: "two critical elements have held it back from greatness - the camera and battery." Motorola has addressed both those issues with the Moto X Play, although it's also made the phone a little less stylish, if a little easier to hold on to.
That makes the X Play a clear winner, right? In many ways, yes. If it's a choice between buying one of these two phones, we'd tell you to go for the X Play. But there's a but. The X Play is definitely better than the 2014 phone, but the camera hasn't seen quite as big an improvement as we'd hoped and the specs are fairly mid-range. So if you're already rocking a Moto X (2014) and are looking to upgrade, we're not sure we'd recommend upgrading to the X Play – the Moto X Style might be more to your taste.
What do you think? Is this the Moto you've been waiting for?