Nexus 6 vs Galaxy Alpha: which device should you buy?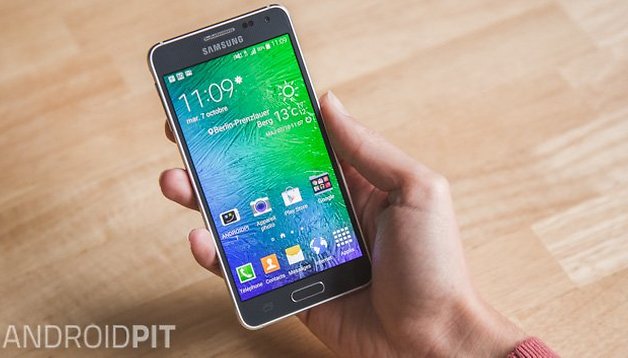 The Samsung Galaxy Alpha is now available for purchase in the regular sales channels and marks Samsung's move from the regular polycarbonate housing to trying to emulate the same design and quality of Apple products. Is the Galaxy Alpha worth its price tag for its build quality or should you hold out for the release of the Nexus 6 in the coming weeks? We take a look at both devices side by side.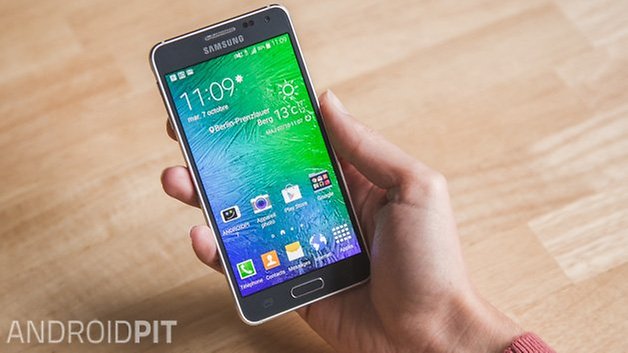 Design
From generation to generation, the Nexus series of smartphones jumps to different manufacturers, so it's understandable that the design of these devices changes constantly. The Nexus 6, being developed by Motorola, is based around the Moto X (2014), and it might just be the prettiest Nexus device yet. It's larger than the Moto X, housing a 5.96-inch screen, but it features similar camera placement with ring LED flash. Stereo front-facing speakers and aluminium bezels round off this premium handset.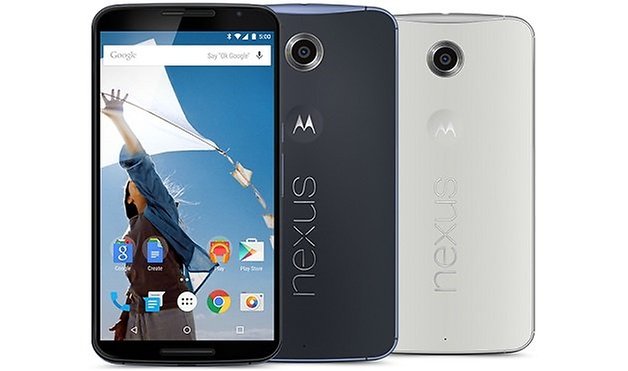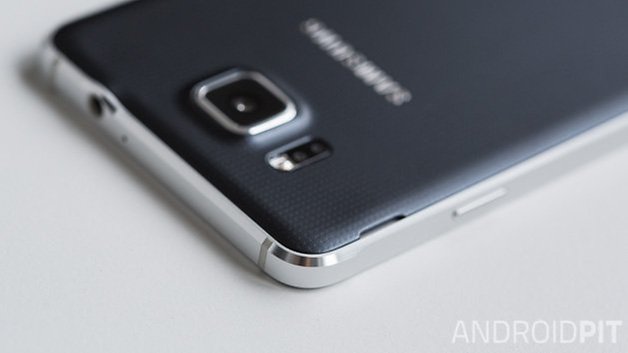 The Galaxy Alpha marks a change of design philosophy over at Samsung. With the Alpha, Samsung has moved away from the polycarbonate plastic that was traditional in it's previous builds and moved towards a stylish metal frame and matte back material that fits perfectly into your hand. One immediate notices just how light the device is compared to the material that is built with.
Display
The Nexus 6 features a 5.96-inch AMOLED, 2,560 x 1,440 Pixel (493 ppi) display. Though we are yet to go hands-on with the device, we already know that the Nexus 6 is at the top-end of the resolution spectrum, and primed to take advantage of new games and apps which support such high-definition screens.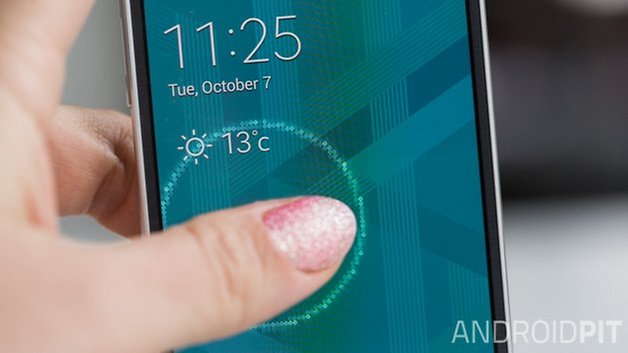 The Galaxy Alpha features a 4.7 inch super AMOLED HD display that brings with it the same quality of most Samsung devices: bright colors and high contrast.
System
The Samsung Galaxy Alpha runs Android 4.4.4 with the latest version of Touchwiz currently available. The interface is well known to many and incorporates the standard Samsung flat design and icons that we've become used to since the release of the Galaxy S5.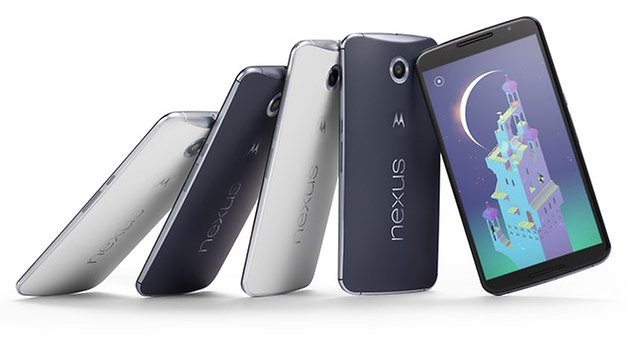 On the side of the Nexus 6, this will arrive with the brand new version of Android 5.0, entitled Android Lollipop, and all of the new goodies it offers. While the Galaxy Alpha is expected to also received the Android Lollipop update, this will likely be several months later than the release date of the Nexus 6.
Performance
The Samsung Galaxy Alpha has an octa-core processor that does its job well: this smartphone was amazingly fluid in our tests. The Nexus 6 makes use of an impressive quad-core Snapdragon 805 processor which runs at 2.7 GHz. More cores doesn't neccessarily mean faster speed, and we expect the Nexus 6 might well outperform the Alpha's processing capabilities in most instances, but we will need to wait for its official release before we can make a concrete comparison.
Battery
The battery on the Galaxy Alpha is one of its weaker aspects. At 1,860 mAh, this is barely enough to get you through a day's worth of usage before needing a recharge. On paper, the Nexus 6 seems to be the outright winner in the battery department with a 3220 mAh battery inside. However, when combined with a its QHD display and 3 GB of RAM, this could get gobbled up by processes pretty fast. Thankfully, the Nexus 6 will quickly be able to get back up to speed again seeing as it has Motorola's Turbo Charging functionality, allowing for a huge 8-hour battery injection in just 30 minutes.
Technical Specifications
| | Google Nexus 6 | Samsung Galaxy Alpha |
| --- | --- | --- |
| System | Android 5.0 Lollipop | Android 4.4, TouchWiz |
| Display | 5.96-inch AMOLED, 2,560 x 1,440 Pixel (493 ppi) | 4.7 inch Super AMOLED 1080 x 720 pixels, 312 dpi |
| Processor | Quad-core Snapdragon 805, 2.7 GHz, Adreno 420 GPU | Exynos Octa Core (Quad 1.8GHz Quad 1.3 GHz +) |
| RAM | 3 GB | 2 GB |
| Internal Memory | 32/64 GB | 32GB & microSD + |
| Battery | 3220 mAh + Turbo charging and Qi wireless charging | 1860 mAh |
| Camera | 13 MP with OIS (rear camera), 2MP (front camera) | 12 MP (rear camera), 2.1 MP (front camera) |
| Connectivity | Wi-Fi, Bluetooth 4.0, NFC, USB | 4G LTE, Wi-Fi, Bluetooth 4.0, NFC |
| Dimensions | 82.98 x 159.26 x 10.06 mm | 132.4 x 65.5 x 6.7 mm |
| Weight | 184 g | 115 grams |
| Price | 649 USD | 670 USD (via Amazon) |
Conclusion
All of this remains pretty speculative until we get the Nexus 6 in our hands. However, if you're trying to decide between the Galaxy Alpha and the Nexus 6, it might be a good idea to just hold out for a few weeks to be able to get a true representation of the new Nexus when it's released.
It looks like the Nexus 6 will overpower the Galaxy Alpha in most ways, and since it also undercuts the price, it's probably in the lead right now. Until we get a clearer picture of the Nexus 6 camera and battery performance (and see just how big the screen is) though, we can't make any final judgement.
Which device do you think will be the best? Let us know in the comments below.
(originally by Joséphine Dusol of AndroidPIT.fr)