Samsung Galaxy A3 and A5 (2017): the little brothers of the Galaxy S7 are coming
Samsung has begun tightening its smartphone portfolio since last year. Instead of a confusing array of smartphones to keep up with, they've narrowed their focus to just three series: J, A and S. The refresh of the A series is coming just in time for CES 2017, and brings with it the mid-range features from the Galaxy S7 to the popular A5 and A3 smartphones.
Samsung Galaxy A5 2017: release date and price
The Galaxy A3 and A5 could be available as early as February 3, but Samsung has not yet announced an official sale date or pricing for the US, UK or Australia. We do have a few clues about the pricing though. According to a leaked poster from Samsung Malaysia, the A5 will be priced at RM 1,699, which is equivalent to $378.73 USD. The smartphones will be available in four colors: "Black Sky", "Gold Sand", "Blue Mist" and "Peach Cloud".
Which 2017 Galaxy A series smartphone do you want more?
Choose Samsung Galaxy A5 or Samsung Galaxy A3.
Oops! Seems like something went wrong. Reloading might help.

Oops! Seems like something went wrong. Reloading might help.
Samsung Galaxy A5 2017: design and build
The popular 2016 generation of the A5 looked top-of-the-line, and that certainly hasn't changed with the new 2017 version. The sleek aluminum frame holds a glass front and back. In contrast to the 2016 models of the A5 and A3, the edges have been rounded off more so it feels more natural in-hand. The display on both devices have kept the 'Always On' feature.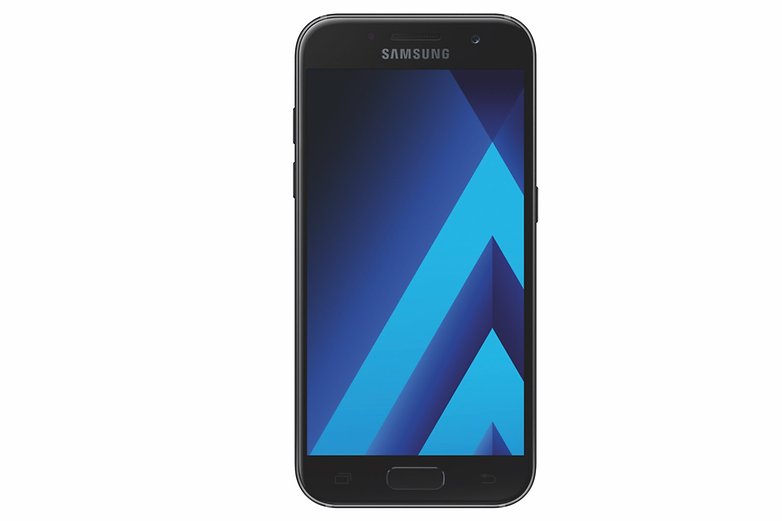 There are some changes from the old models. Samsung has given them a home button with an integrated fingerprint scanner. Plus, both models are IP68 certified for dust and water resistance, like the Galaxy S7 and S7 Edge, meaning you can use the device for about 30 minutes at a depth of 1.5 meters of water.
Samsung Galaxy A5 2017: technical specifications
Of course, 2017 brings fresh hardware under the hood. Samsung is giving both models new octacore Exynos SoCs. The new A3 will have an Exynos 7870 and 2GB of RAM, and the A5 will have an Exynos 7880 and 3 GB of RAM.
The A5 will, of course, be a bit bigger and better than the A3. The A3 will have only 16 GB of expandable internal memory, and the A5 will have 32 GB. The A5's AMOLED display will be 5.2 inches of full HD, while the A3 will be just 4.7 inches of regular HD.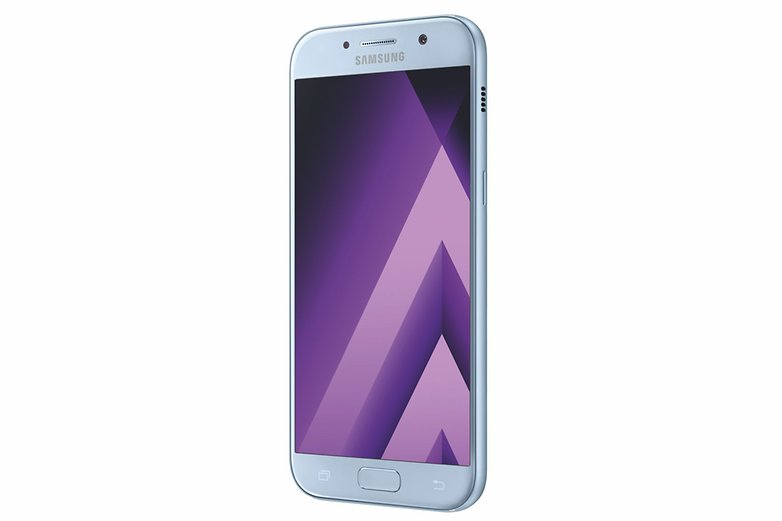 Both models will come with Android 6.0 Marshmallow and TouchWiz. A Nougat update hasn't yet been announced.
Samsung Galaxy A5 2017: camera
The Samsung Galaxy A5 has 16 MP rear and front cameras, both with an aperture of f/1.9. It is unclear whether these will be the exact same sensors, or just ones with similar specs. The A5 won't have an optical image stabilizer, so you'll need to have a steady hand.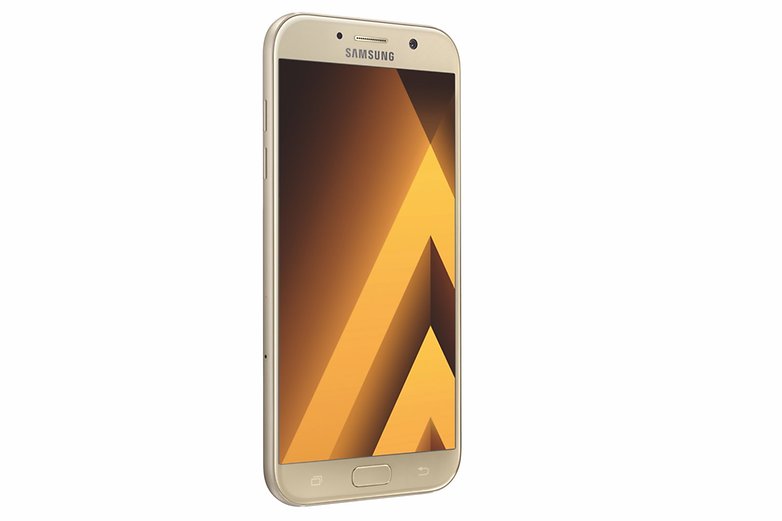 The Galaxy A3 sports a 13 MP rear camera, and an upgraded 8 MP front camera for selfies, with the same aperture of f/1.9.
What do you think of the new 2017 Galaxy A series? Thumbs up or down? Let us know in the comments!
| | Samsung Galaxy A5 (2017) | Samsung Galaxy A3 (2017) |
| --- | --- | --- |
| Model: | Sorry, not yet available! | Sorry, not yet available! |
| Manufacturer: | Samsung | Samsung |
| Dimensions: | 146.1 x 71.4 x 7.9 mm | 135.4 x 66.2 x 7.9 mm |
| Weight: | 159 g | 138 g |
| Battery size: | 3000 mAh | 2350 mAh |
| Screen size: | 5.2 in | 4.7 in |
| Display technology: | AMOLED | AMOLED |
| Screen: | 1920 x 1080 pixels (424 ppi) | 1280 x 720 pixels (312 ppi) |
| Front camera: | 16 megapixels | 8 megapixels |
| Rear camera: | 16 megapixels | 13 megapixels |
| Flashlight: | LED | LED |
| Android version: | 6.0 - Marshmallow | 6.0 - Marshmallow |
| User interface: | TouchWiz | TouchWiz |
| RAM: | 3 GB | 2 GB |
| Internal storage: | 32 GB | 16 GB |
| Removable storage: | microSD | microSD |
| Chipset: | Sorry, not yet available! | Sorry, not yet available! |
| Number of cores: | 8 | 8 |
| Max. clock speed: | 1.9 GHz | 1.6 GHz |
| Connectivity: | HSPA, LTE, NFC, Bluetooth 4.2 | HSPA, LTE, NFC, Bluetooth 4.2 |