First Android Q feature surfaces: so soon?
Android fans are now anticipating the release of Android P, or are even still waiting for Android Oreo to arrive on their devices. Looking even further into the future though, a possible feature has already surfaced for Android Q.
Thanks to the Android Open Source Project (AOSP) and the editors over at XDA Developers, the very first feature of the successor to Android P may have been discovered. In the AOSP gerrit, after taking a closer look at the code, there is apparently a clear hint that Android Q will have assisted dialing.
What is assisted dialing?
This function corrects any phone number dialed by adding the specific country code. It was developed for those travelling internationally and is of course very useful if you are spending a lot of time abroad. It's important to note that Assisted Dialing is not an Android-specific feature, and has already been utilized by Google in its Pixel 2 devices, which were recently implemented with this assisted dialing when Google Phone v15 arrived.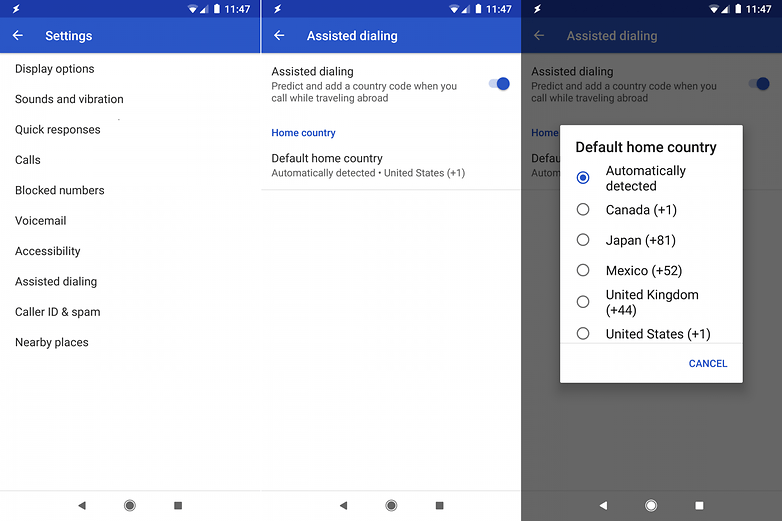 How will Assisted Dialing be incorporated in Android Q?
In order to make these kinds of features from Google devices available to the majority of Android devices, we have to wait for them to arrive to AOSP first, and this process could take some time. From this fact, we can guess that assisted dialing will be available to all devices after being added into the Android Framework.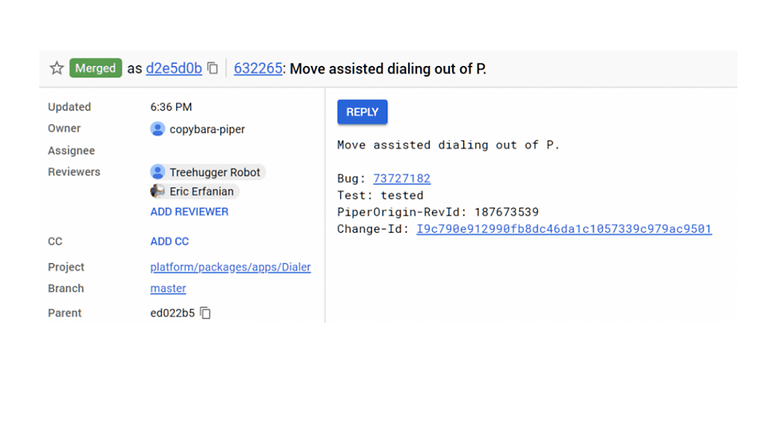 // Ceiling set at P because this feature will ship as part of the framework in Q. @VisibleForTesting public static final int BUILD_CODE_CEILING = 28;
After the code was further examined by the guys at XDA, it is clear that it's referring to Android Q specifically. The target has been changed to Android Q, which apparently could be due to Google needing more time and therefore having to postpone assisted dialing to the Q release, rather than P.
Of course, this element isn't the most exciting that could be highlighted, as it's far less interesting than ones introduced with the release of Android Oreo, such as picture in picture mode, adaptive icons and notification channels. Nevertheless, it will be a useful one for the avid traveler. As always, we can never be certain whether the final version will have this feature.
For the time being, it does seem counterproductive to pay any attention to this version when we are still awaiting the roll-out of Oreo to many devices, and the arrival of the developer preview for Android P. We'll keep you updated with all of the latest developments in the coming months for each version.
Are you even interested to know about Android Q this soon? What sweet treat could the letter Q stand for?