4 annoying Android features you should switch off right now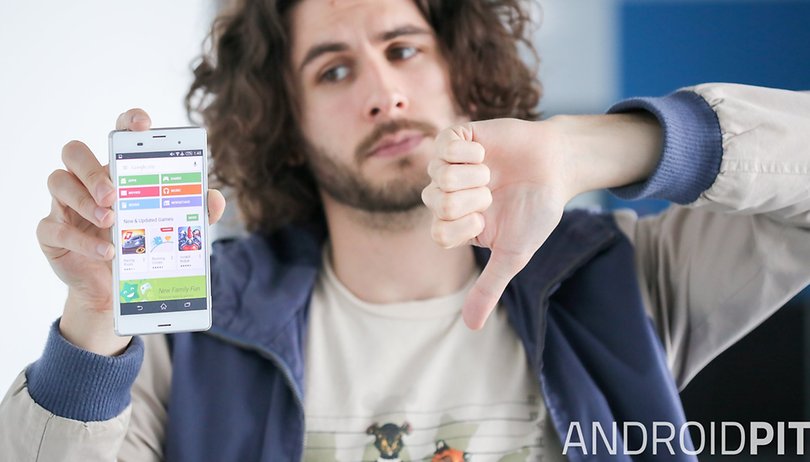 Let's be honest: for all the great features of Android smartphones, there are a few settings and options that you should probably turn off straight away. Today we'll show you which ones aren't worth using and how you can get rid of them. It all takes just a few seconds and will save you a lot of frustration. Have fun with the time you save.
1. Curb Location Services
Among the biggest battery suckers on your smartphone is Google's Location Services. This feature constantly pings your device and sends the data back to Google's sinister tracking lair.
You would have most likely agreed to Location Services when you first set your phone up without even thinking about it. But a wise man once said: "You don't need Location Services unless you're lost."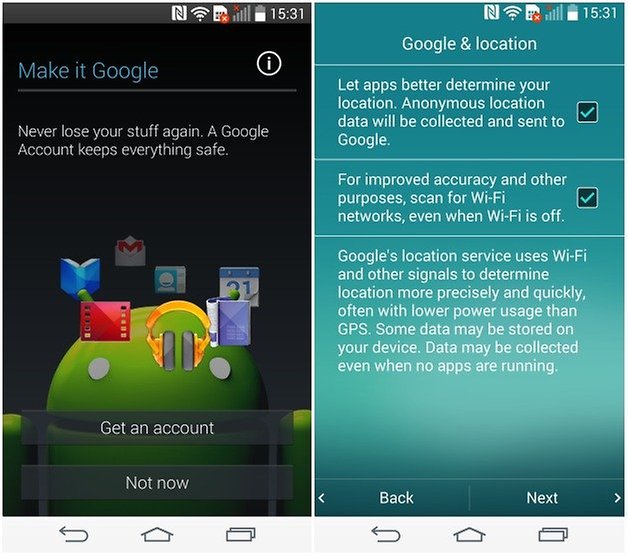 If you go into your Quick Settings (swipe down from the top of the screen with two fingers on Lollipop) and tap the location pin or GPS icon you'll instantly turn off Location Services.
If you'd rather not just turn location off completely – it is useful after all – then just long press the icon to be taken to your location settings (you can also get to it via Settings > Location or through the Google Settings app).
Here you can choose to turn location services on or off, as well as reduce the accuracy of location data by choosing to use (or not use) GPS, Wi-Fi networks and cellular networks to pinpoint your location.
For obvious reasons, Battery Saving is our favorite setting, but we also tend to keep locations services off for a little additional privacy until we actually need it. Take a look at Location History while you're on this page too.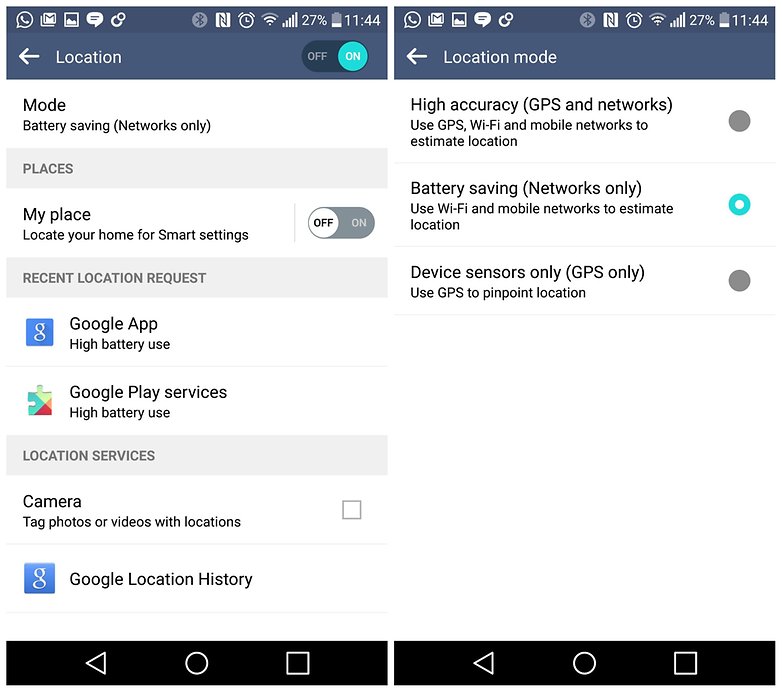 2. Kill heads-up notifications
Android 5.0 Lollipop introduced a new feature that sounded great at first but quickly became one of the most annoying Android features of all. Heads-Up notifications are those little Chat Head-like pop-ups that that appear when a new notification comes in.
Gone are the subtle days of KitKat's discreet ticker text in the status bar, but with an app called Heads Off you can at least stop Heads Up notifications from driving you cray cray while you're trying to watch a movie or play a game.
Heads Off lets you take control over which apps have access to post Heads-Up notifications. If you want to pay for the app, you can even get ticker text notifications back.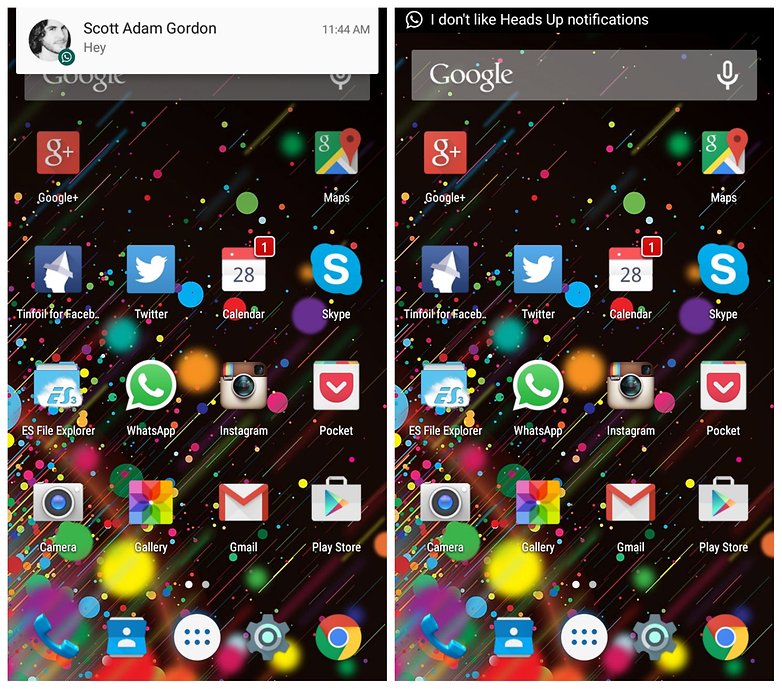 3. Stop the Play Store from choking up your home screen
By default, whenever you install a new app, the Play Store puts a shortcut to it on the home screen. If you're anything like me though, your home screens are a finely crafted area, not a community cork board in the supermarket like, ahem, iPhones.
If you'd prefer to have control over which app icons make it your home screen, or simply prefer to create gesture shortcuts with an alternative Android launcher or make use of folders, you can easily disable the Play Store's home screen icon permissions.
Just open the Play Store, go to your settings and un-check the box for 'Add annoying app icon I don't want on my home screen'.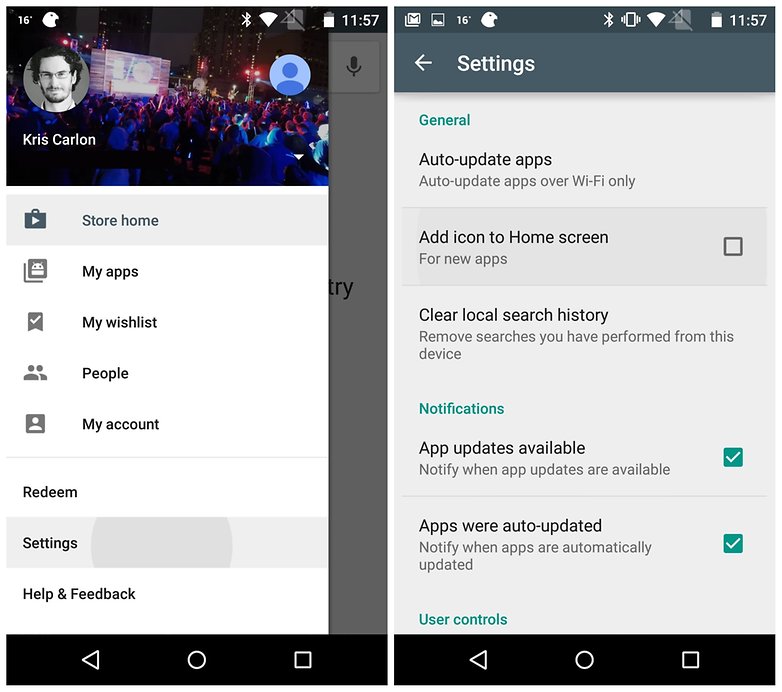 4. Allow selected apps to keep your screen on
Having your screen turn off quickly is one of the best tricks for better battery life, but there are times when the last thing you want is your screen constantly dimming and turning off.
Take apps like Feedly, Pocket, Kindle or any other great reading app for Android: it surely takes you longer to read a page than your screen timeout setting. This is why you need an app called Caffeine.
Caffeine will keep your screen on while you are in any app you choose, so with a little clever curation, you'll be able to read, surf the web, watch videos or whatever else takes a little more time on your phone, without needing to constantly swipe the screen to keep it from shutting off.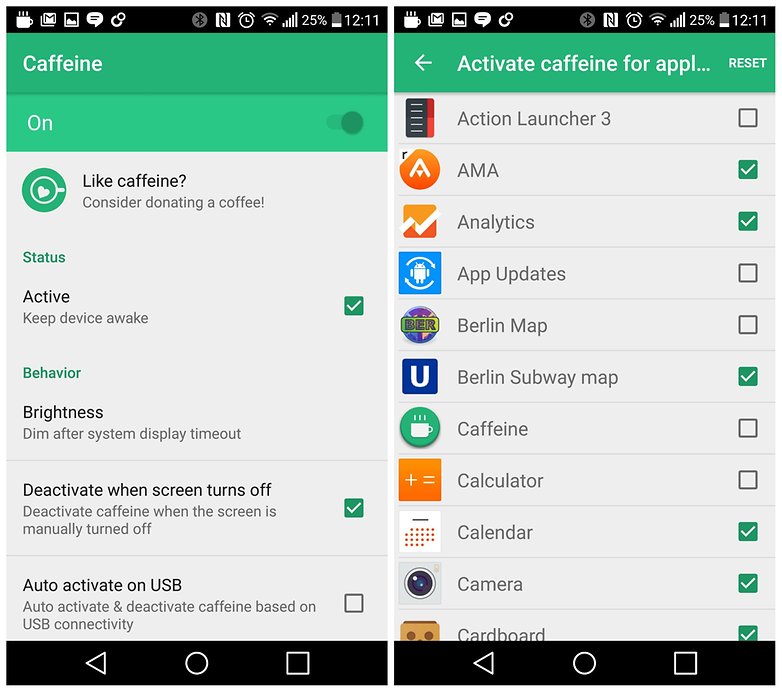 Are there any Android features you're more than happy without? Share your tips for getting rid of unnecessary settings in the comments below.