How to uninstall Knox on Galaxy devices
Samsung Knox is a security system that was included in the official update to Android 4.3 on Samsung devices. It's an opt-in affair these days, and is disabled by default on the Galaxy S6 and S6 Edge, but some older devices still have Knox installed and activated. Here's how to uninstall Knox from Galaxy devices.
What exactly is Knox?
Samsung launched Knox in September 2013. The purpose of this security system was to bring full protection for devices and make it easier to use devices for both work and play in Bring Your Own Device (BYOD) environments.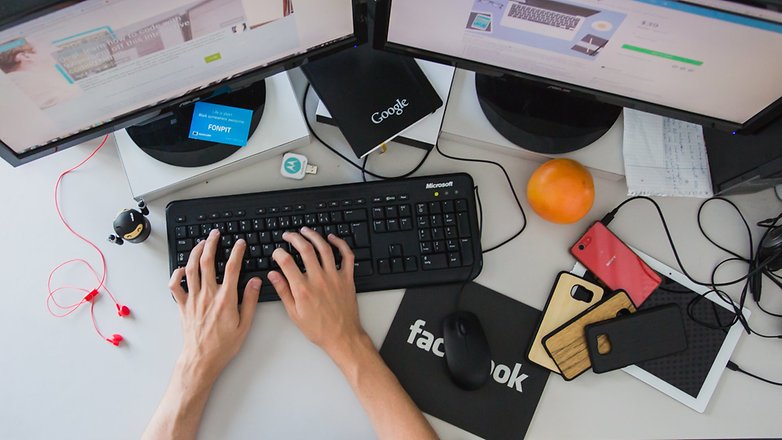 BYOD provides the tools necessary to eliminate the risks of confidential data leaks and combat espionage. Initially, it was launched with the Galaxy Note 3 and the Galaxy Note 10.1 2014 edition, but was later incorporated into other Samsung devices with the update to Android 4.3.
Why is there controversy surrounding Knox?
Applications that run outside of the realm of Knox have limited access to stored data. While many people wouldn't bat an eyelid at this information, a number of developers would, including the likes of Chainfire, which created the popular TriangleAway app, designed for resetting the flash counter to zero on your device, and SuperSU.
The problem is that the Knox security system prevents access to multiple applications when your root your device, and can cause problems with your warranty because modifications to your phone will trip the flash counter (and prevent it from being reset).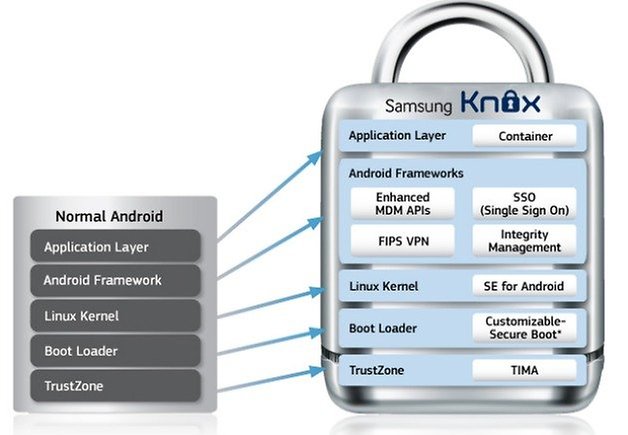 The reason this is controversial is because Knox works with an eFUSE (autoconfiguration technology), used to keep track when a device has been altered. This means that Samsung can use Knox data to reject requests for user support during the warranty period, because it would deem that the device had been damaged by the user.
Samsung had already incorporated a counter in the bootloader, which keeps track of the number of times you have modified to the OS. The problem is that, as I mentioned, applications that run outside of the Knox container have limited access to the stored data, and consequently, the apps developed by modding community legends such as Chainfire are negatively affected.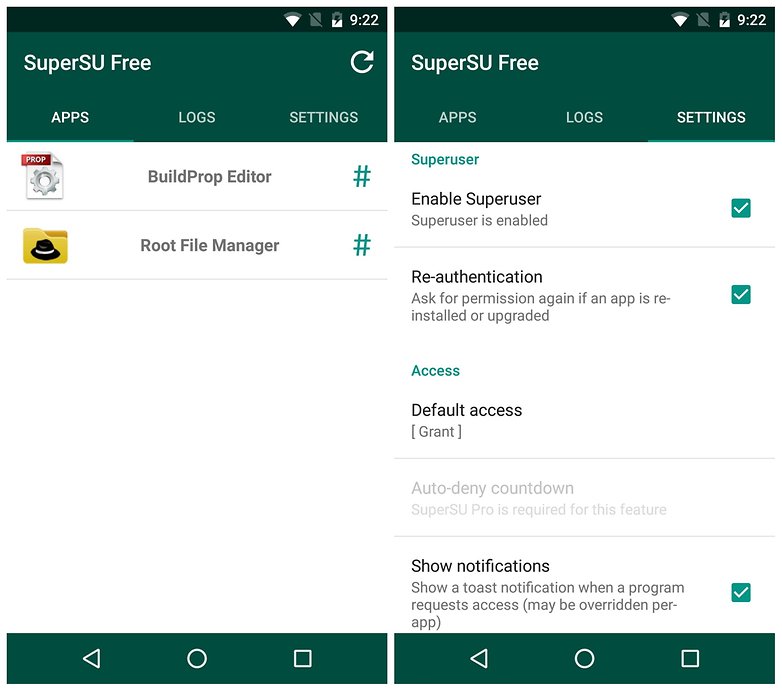 How does Knox affect the system?
In reality, and by law, no one can cancel a guarantee because the user has modified an Android OS. The OS is free open source software, so it's completely legal to modify it. However, Samsung can refuse to repair your device if the damage was caused by an unofficial modification that has altered the factory state of the handset.
That's where the app TriangleAway came into play. If you experienced errors during any unofficial modifications, it allowed you to return your device to factory conditions by installing official firmware, resetting the flash counter to zero and eliminating root access.
This way, you would erase any trace of modifications that Samsung could use as an argument to void your warranty. Unfortunately, TriangleAway has now died a natural death.
The good news is that Samsung relaxed its forced Knox platform on later Galaxy devices and it is now an opt-in feature. You need to go into your device's security settings to enable Knox, even if the deeper requirements are hard-wired into every Galaxy device.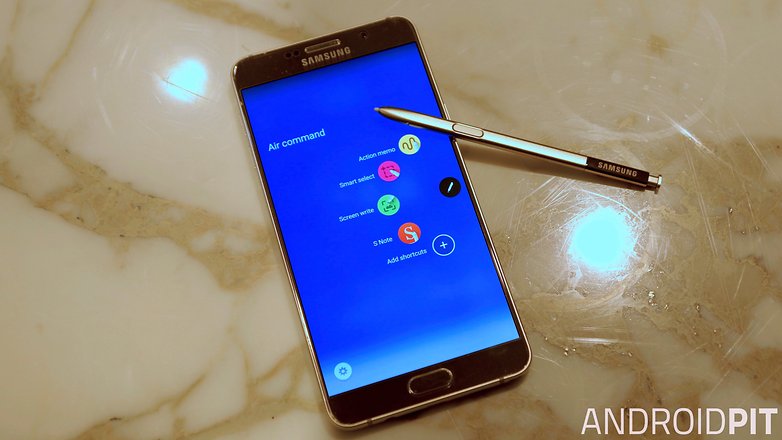 How to disable Knox
There are several methods for disabling Knox, which will also permit you to use applications such as SuperSU or RootChecker again.
However, you cannot return the flash counter to zero because the "set bit warranty" included in the official Android 4.3 update prevents you from conducting a bootloader downgrade.
The Samsung support page provides the following explanation, which is only valid for devices running Android 4.3, such as the Galaxy S3:
Find the Knox app, launch it and tap on Settings.
Choose Knox Settings.
Select Uninstall Knox.
When uninstalling Knox, you will be asked if you want to back up your Knox data. If you say yes, it will be saved in your device's Knox folder during the uninstall process. To back up this data, select Backup Now, and then OK.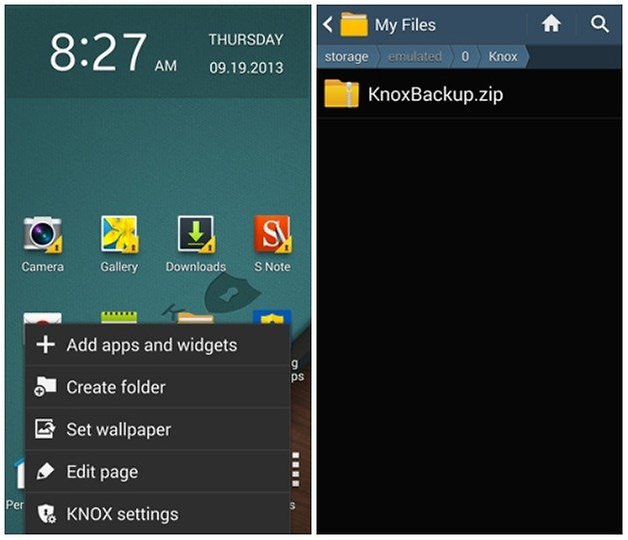 Note: Personal data, such as photos, music files, contacts and calendar events are copied during de-installation. However, email and application data are not.
Enter your Knox password and hit Continue.
Choose Next. Your data will be saved before the uninstallation process is complete.
Select OK to uninstall Knox.
Tap on Menu > My Files > All > Knox. There will be a zip file with all your personal content from Knox. If you have a microSD card, select All > Storage Device > Knox instead.
If the option provided by Samsung doesn't leave you convinced, you can perform the following steps (which require root access):
Install Root Explorer.
Run Root Explorer and in the magnifying glass search function, type Knox.
Select all files with the name Knox.
Remove them and reboot your Samsung device.
Root Explorer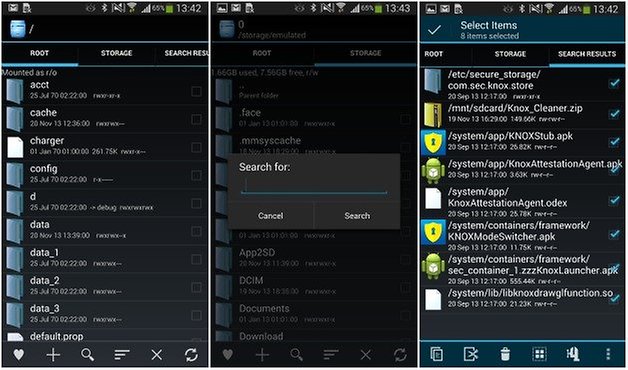 If these methods don't work or you still aren't satisfied, the XDA Developers forum also provides a file to delete Knox via recovery:
Perform a backup of all the data from your device.
Flash the following file provided by XDA Developers: KNOX removerV2.1.zip. (Go to page: XDA-Developers).
Delete all files labeled Knox.
Restart.
What are your thoughts on Knox? A positive security solution or an annoyance? Share your views in the comments.