Repairing your MicroSD card: this will save your data
MicroSD cards can increase your smartphone's internal memory and create more space for your photos, videos, music, and important files. But what happens if your MicroSD card suddenly stops working? Or if you accidentally delete a file? Here, we'll show you how to repair your MicroSD card and save your data.
Jump to a section:
Back up your data
Sure, you've heard it all before, but in case you've missed it: you need to back up your files on a regular basis. If the worst case scenario does hit and something breaks, this means you have backup copies of any files and you don't need to launch a rescue mission to save your data. Here's a list of the best backup programs currently available for Android:
Repair your MicroSD card with Windows
First, turn off your smartphone, remove the MicroSD card and then plug it into any PC operating with Windows. If the computer recognizes the card, right-click it in Explorer, and then select Properties. After this, go to the Tools tab and click on Check Now in the Error Check area.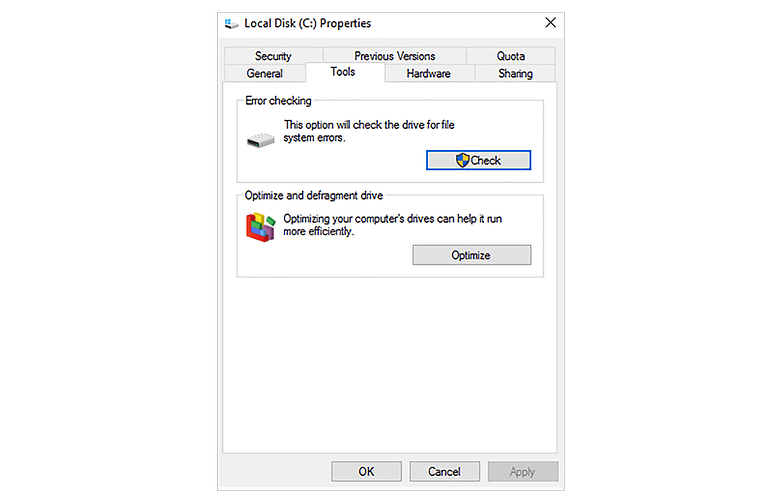 After an initial check, the MicroSD card should be repaired. If everything worked, then you'll be able to access your data again.
If Windows doesn't recognize your MicroSD card, open the systems manager, and then click on Disk Management in the list on the left. If you see your MicroSD card in the right-hand view, right-click on it and then change drive letter and path.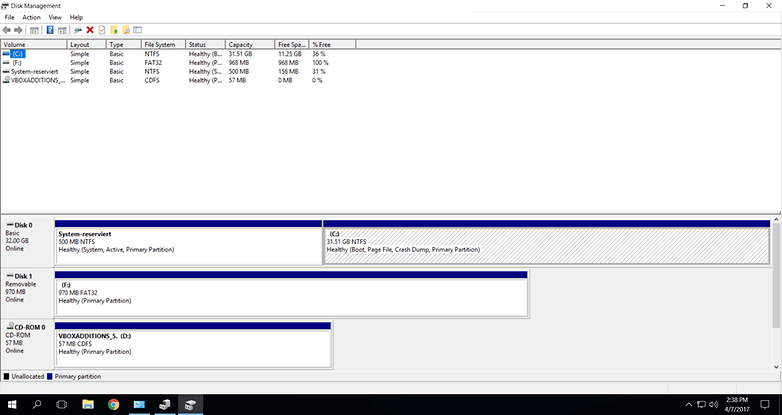 This will open up a new window, where you'll then have to click on Add and then assign a drive letter for the MicroSD card. When you've finished, it should be visible in Windows Explorer and the MicroSD card is repaired as previously described.
I do a backup of my data at least once a month.
What do you think?
Repair and rescue files with DiskDigger
If none of these tips worked, don't despair as there are plenty of other tools and programs available that can help you repair your MicroSD card. One of these is DiskDigger. This program can be used free of charge during the test period, and a single user license for a PC will set you back around $14.99.
After you have downloaded and installed DiskDigger, start the program and select your MicroSD card. Click on the "Next" tab three times and DiskDigger will then scan your MicroSD card. This may take some time but that's quite normal. After this is done, any files that were retrieved during the scan will be displayed.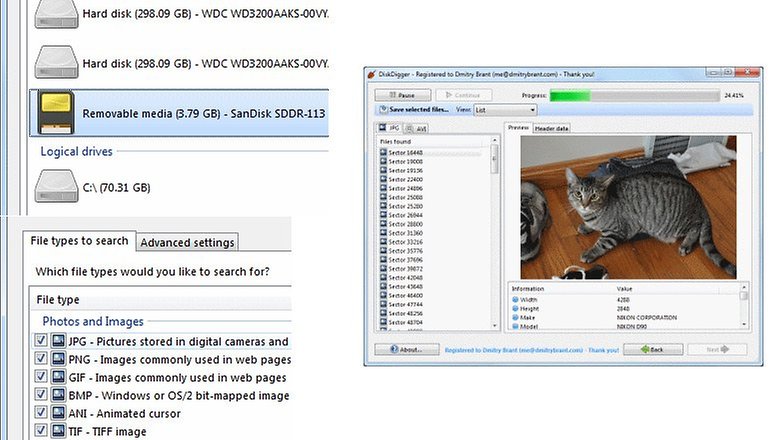 Select the files you want to save and click "Recover selected files". Now all you need to do is select where the files are to be saved and after you've clicked OK, it's all done.
Repair your Micro SD card with Android and rooting
If your smartphone is rooted and you want to repair the MicroSD card directly from your phone, there is also an Android version of DiskDigger available on Google Play Store. The free version allows you to restore images (JPG and PNG) and videos (MP4 and 3GP). The Pro version offers you the possibility of repairing other files on the MicroSD card too.
You can also get DiskDigger Pro for Android, which works without root access. However, this does not reconstruct original files, but instead temporarily restores previews of the originals. As a result, the rootless version of the file recovery can only save lower resolution images.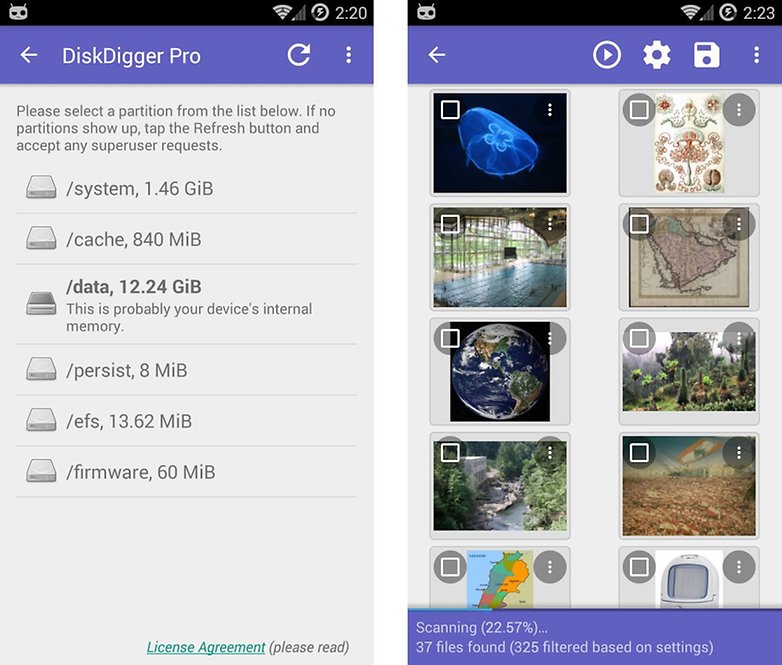 The Android process runs in pretty much the same way as described above. However, you should keep in mind that the Android version of DiskDigger is not as efficient as the Windows version for repairing your MicroSD cards. Also, your smartphone should be rooted, because without extended system access, the app can't function effectively.
DiskDigger Pro file recovery

DiskDigger photo recovery

Recover deleted files using Mac OS X
You can also use your Mac to restore data to MicroSD cards. The Data Recovery Wizard for Mac is a free program that can do this task, and is available for download from the manufacturer's website.
After you've finished downloading the program, insert the memory card into your Mac and start the program. You don't have to worry about any options or menus in this software, but the Data Recovery Wizard will guide you step by step through the process. Then select the memory card as well as data types that you want to restore.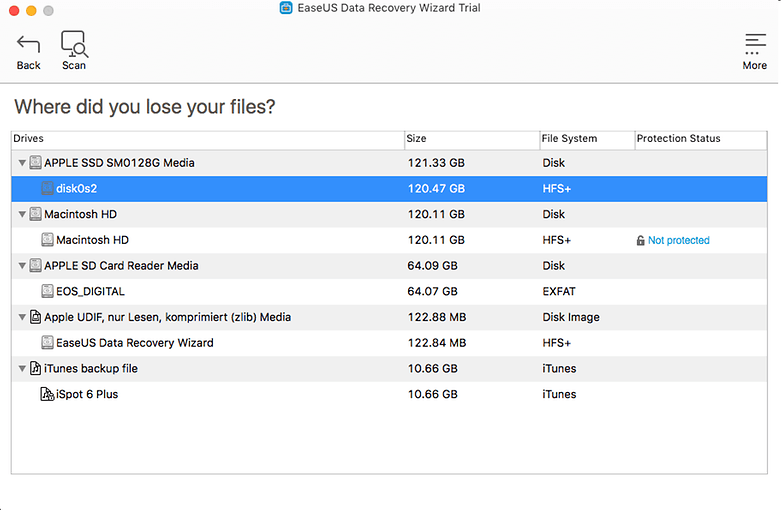 After a short scan, the app will show you which files can be salvaged. For example, any files that you accidentally deleted will be displayed here. Another optional is an in-depth scan of the memory card. In the window that opens, you can select the files that have been lost.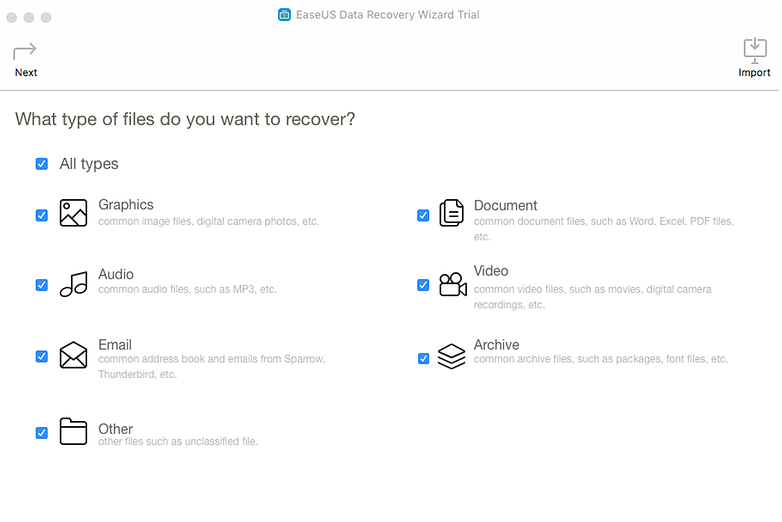 The last step is to choose a new location for your file. Restoring the file in its original location is not advised, especially if the SD card has a defect.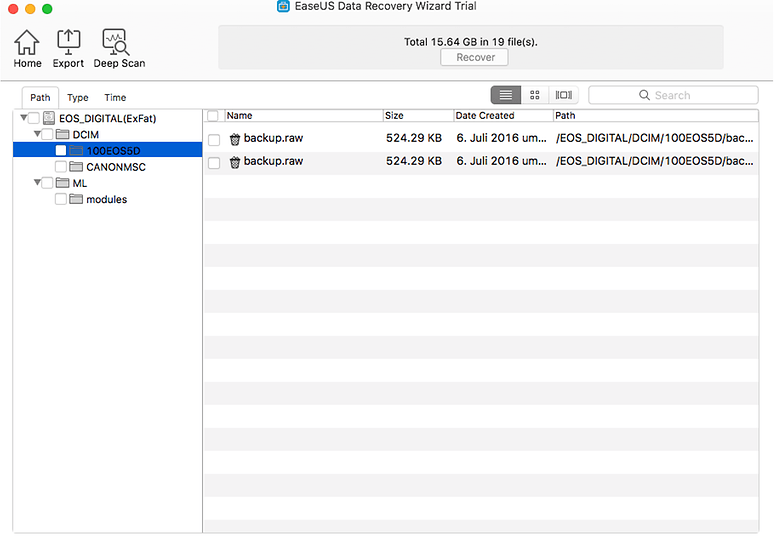 Data Recovery Wizard is also available in a Windows version. The free version restores only 2 GB of data. If you need more, you'll have to go with the more expensive option and buy the $89.95 version.
Conclusion
Under no circumstances should you just format your MicroSD card if you still want to save data. It is also recommended to eject the MicroSD card after successful data recovery and buy a new one so you can avoid any further data loss. If you've accidentally deleted files, you should try to write as little data as possible to the memory card.
Have you had the unfortunate experience of loosing important data? Will you be using any of these methods to see what you can get back? Let us know in the comments below.