Android 7 Nougat update overview for smartphones and tablets
Update: Samsung Galaxy Tab A 9.7 and Tab E get Nougat 7.1.1
Jump to the sections:
Availability by manufacturer
Asus
Asus had a bit of a bumpy ride with the Nougat update when it started rolling it out to the Asus Zenfone 3 line in January this year and had to halt it due to bugs appearing. However, we come bearing good news: the roll out has now resumed so you can now look forward to features like bundled notifications, an enhanced touch performance and multi-window options.
Google has posted their update plans for the Pixel and Pixel XL on a support page, providing an official guarantee for two years of Android updates (until October 2018) and three years of security updates (until October 2019).
Android 7.1.2 is available for the Pixel, Pixel XL, Nexus 6P, Nexus 5X, Pixel C and Nexus Player, and Android 7.1.1 is available on the Nexus 6 and 9. The July 2017 security patch is now available for the aforementioned devices, however, owners of the smaller Pixel are having trouble installing the 60 MB update and getting an error message. This has been reported on Google's Product Forums, and Google is already working on a fix.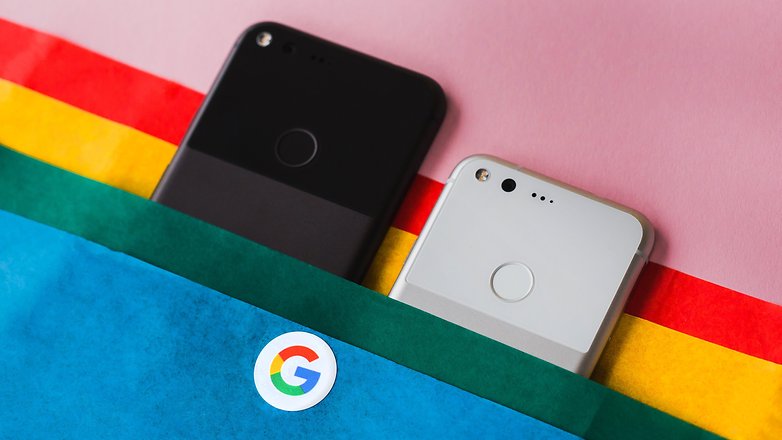 HTCs newest flagship, the HTC U11 has received its first "update". The update version 1.11.617.3 brings with it some system enhancements and little else.
We are halfway through May 2017, and the AT&T branded version of the HTC M9 is finally getting the Android 7.0 Nougat update. The unlocked HTC M9 received the Android Nougat update all the way back in December 2016, T-Mobile customers had their update rolled out in March and Sprint finally caught up with Android Nougat thanks to an update it received in April 2017.
The HTC One A9 update to Android Nougat has begun rolling out in India, and latest update includes the March security patch.
The HTC Bolt/10 Evo comes with Nougat out-of-the-box. HTC has taken steps to streamline its development process in an attempt to ensure more timely Android updates. So, Nougat is already available for unlocked HTC 10 devices, and also now available for unlocked HTC One M9 devices.
Carrier editions of the HTC 10 and HTC One M9 will receive the Nougat update in early 2017. It is very likely the unlocked HTC One A9 will receive it in early 2017 as well, as an update for the phone has already been confirmed by the company.
T-Mobile US released its Nougat update to its HTC 10 smartphones in early January. Arriving as version 2.37.531.5, and weighing in at 1.22 GB, there is little other information on what other changes have been included as part of this update. Installation details are now available on the HTC website. For the moment there is no indication of when the other major US carriers will be rolling out their own updates, but it should be sometime soon.
For those of you who own an unlocked HTC 10, you needn't wait any longer. The Vice President for Product Management at HTC, Mo Versi, has tweeted that unlocked HTC 10 devices can update their devices directly via the HTC website.
A recent rollout of Nougat to HTC 10 was halted by the company after it was reported the update had been affected by bugs. HTC has yet to confirm exactly when the rollout will resume, but tipster @LlabTooFeR has indicated it will happen within the next three weeks and may also include the January 2017 Android security patch. For the moment only EU devices, including carrier versions, will receive the update. That said, it's anticipated that other regions will receive the update around the same time.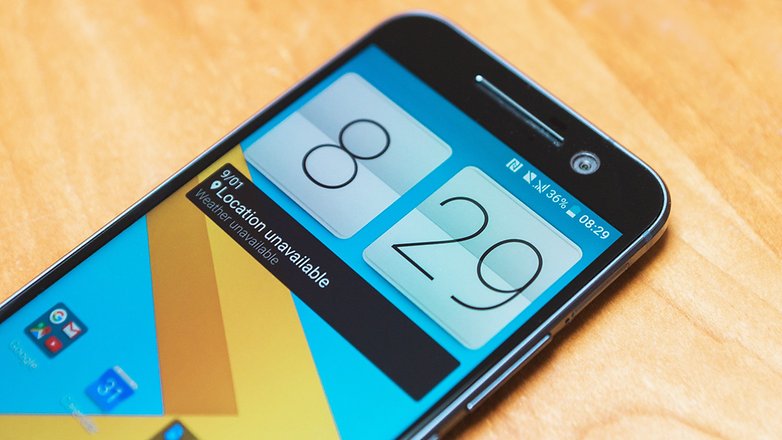 The Mate 9 was the first Huawei phone to come with Nougat, via EMUI 5. But, Huawei intends to bring Nougat to some of its other devices soon.
The Chinese company is generally quick to make promises and slow to fulfill them. The company's track record of rolling out updates is, shall we say, not excellent. Despite this, Huawei says it will begin rolling out Android 7.0 Nougat in the form of its EMUI skin version 5.0, in the first quarter of 2017. The roll out has already begun with the Huawei Mate 8 and P9 according to AndroidSoul, and will be followed by the P9 Plus, P9 Lite, nova, and nova Plus. Huawei India recently posted a tweet confirming that Android 7.0 Nougat and EMUI 5.0 would be rolled out to the P9 in March, and it has already begun for the P9 Plus in Europe. The update for the Huawei P9 lite has been delayed due to unspecified technical issues, and it expected at the end of March.
Huawei has recently deployed an OTA update for Mate 8 devices to run Android 7.0 Nougat. In addition to Nougat the update includes a new version of the customization software EMUI 5.0, which will include new graphics and provide a new level of functionality. For the moment this update is exclusive to Italy, but if its successful we're expecting the update to be rolled out to all remaining regions soon afterwards.
The official roll out of Android 7.0 Nougat with EMUI 5.0 for the Honor 8 will start on February 11, 2017 in the US. It will be available on all Honor 8 devices by the end of the month.
EMUI 5.0 is coming to Honor 8 from Feb 11th! Check out the new App Drawer on EMUI 5! Excited? https://t.co/aH8oKwqOK6

— Honor USA (@Honor_USA) February 9, 2017
The Honor 6X is now receiving an update to both Android 7.0 Nougat and EMUI 5 via OTA. Users can expect it to arrive by the end of May at the latest.
The Honor 5X is covered by Honor's software update policy, and is thus guaranteed to get software updates for 24 months from its release. That means it can expect to get Nougat, but a date hasn't been announced yet. The Honor 5C's upcoming upgrade to Nougat has just been confirmed in a tweet by Honor Italia, but the timing is unknown. However, there is still no official news about the Honor 5X and the Honor 7 getting the update.
Ciao @VGianluca79, ti informiamo che i seguenti device riceveranno Andoird Nugat :HONOR 5C, HONOR 8, HONOR 6X, HONOR 5C.

— Honor Italia (@Honor_IT) January 9, 2017
Devices not receiving the update to EMUI 5/Nougat are also the P8, P8 Lite, Mate S, Shot X and GX8, according to HuaweiBlog.de, which received an official press release on the matter from Huawei Germany.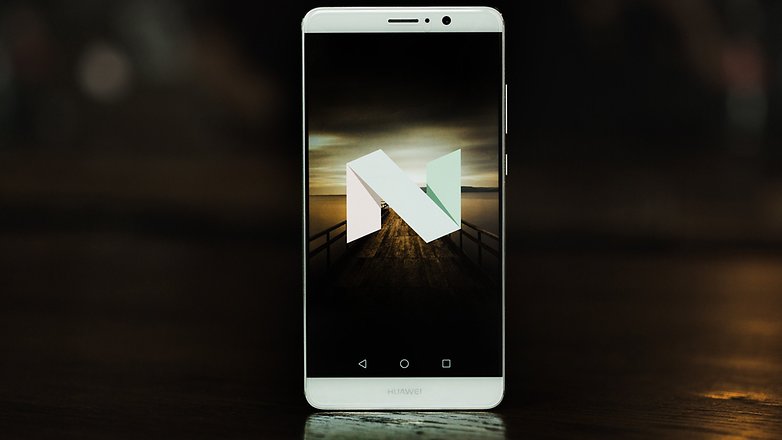 Lenovo / Motorola
| Device | Android 7.0 | Android 7.1 |
| --- | --- | --- |
| Droid Maxx 2 | Coming, date unknown | N/A |
| Droid Turbo 2 | Coming, date unknown | N/A |
| Moto G (4th Gen) | Yes | N/A |
| Moto G Play (4th Gen) | - | Yes |
| Moto G Plus (4th Gen) | Yes | N/A |
| Moto M | Coming, date unknown | N/A |
| Moto X Force | Coming, date unknown | N/A |
| Moto X Play | Coming, date unknown | N/A |
| Moto X Pure Edition (3rd Gen) | Yes | N/A |
| Moto X Style | Coming, date unknown | N/A |
| Moto Z | Yes | Yes |
| Moto Z Droid | Coming, date unknown | N/A |
| Moto Z Force | Yes | N/A |
| Moto Z Force Droid | Coming, date unknown | N/A |
| Moto Z Play | Yes | Yes |
| Moto Z Play Droid | Coming, date unknown | N/A |
Lenovo is now running things over in Moto land, but given the near-stock nature of the devices' software, there is little reason why timely updates should not continue as usual. The roll out of Marshmallow did see some upsetting exclusions, however, but it looks like Lenovo has decided to be a little more proactive with the Moto family for Nougat.
Motorola has confirmed that the other devices which will receive the Android Nougat update are: the Moto G Plus (4th Gen) Moto G Play (4th Gen), Moto X Pure Edition (3rd Gen), Moto X Style, Moto X Play, Moto X Force, Droid Turbo 2, Droid Maxx 2, Moto Z, Moto Z Droid, Moto Z Force Droid, Moto Z Play and the Moto Z Play Droid. They mentioned this was the full list, so if you don't see your phone here, you're out of luck. For exact roll out dates for your country and carrier, Motorola updates its software update info here.
Moto G4 Play
Not too long Lenovo announced that the Moto G4 Play would get its Android Nougat sometime by June 2017, and it looks like they've kept their word. Users in Brazil have started receiving the Android 7.1.1 Nougat update for their devices as of the 17th of June, 2017. Now its only a question of time before we'll see an international rollout.
Moto X Pure
The Moto X Pure Edition from 2015 is now receiving the Android 7.0 Nougat OTA update, according to Motorola. For more details, see this article.
Update delays are annoying.
What do you think?
Moto Z, Moto Z Force and Moto Z Play
According to TechDroider.com, the Moto Z is now getting an update from Android 7.0 Nougat to Android 7.1.1 Nougat. The update is arriving on Moto Z devices in Hong Kong and Indonesia with the "retapac" software, and it brings the July 2017 monthly security patch from Google. The Moto Z Play is now also joining the party and getting the Android Nougat 7.1.1 update in the US and Brazil.
The Moto Z Force is available with Android 7.0 Nougat, and along with the Moto Z, these are the first non-Google manufactured smartphones to be deemed officially Daydream-ready. In addition, a soak test notification has been sent out to Moto X Pure owners, suggesting that the Nougat update may soon arrive on these devices.
Moto M
The Moto M, which was launched in China a month ago and has just been released in India, is confirmed by Moto India to be getting a Nougat update soon.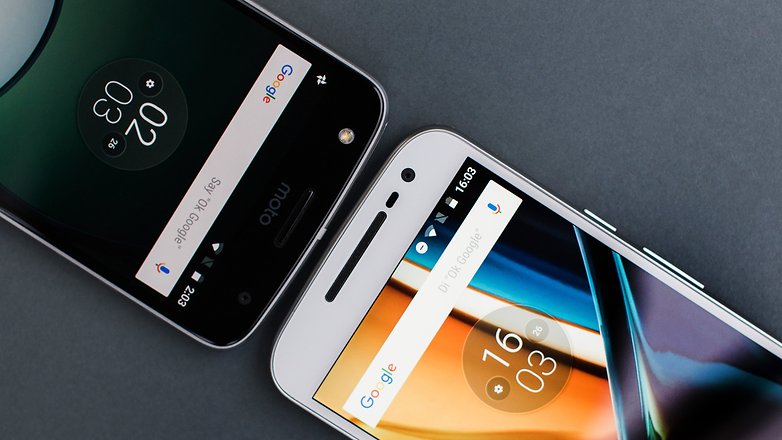 While owners of Sprint, T-Mobile, Verizon, AT&T and US Cellular branded LG G5 devices had already received the Android 7.0 Nougat update over the past few weeks, it seems like the Android update for the unbranded LG G5 has finally started rolling out in the US.
According to HDBlog.it, the LG V10 is now receiving the update to Android Nougat in South Korea, so it will most likely take more than a few weeks before it reaches the US. The update is not coming OTA, instead users are prompted to download the file to their PC and install it via LG PC Suite software.
The LG V20 is the first smartphone to ship with Android Nougat right out of the box. LG was one of the first manufacturers to produce the Marshmallow update, so we can expect speedy updates for LG's other smartphones.
The LG V10 Android Nougat update will being rolling out in South Korea in Q2 2017 and the LG G4 will get the update from Q3 2017, also in South Korea. A schedule for the rest of the world will be announced later.
On the heels of the update for the V10, Android 7.0 Nougat is finally starting to arrive on the LG G4, breathing new life into the older device after a long wait. If you were thinking of getting rid of your G4, the Nougat update is another reason to hang on to it, though it won't be getting Android O.
Geekbench benchmark results from an LG G3 running Nougat have popped up online, meaning it could come soon.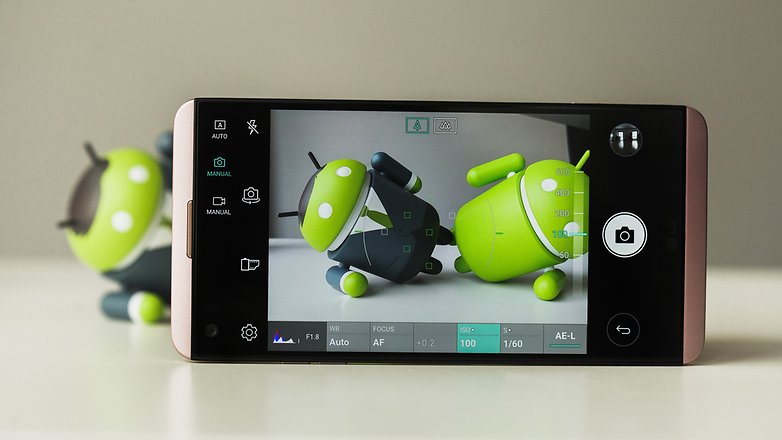 HMD Global's new Nokia 6 smartphone is expected to launch in the US, but it arrived first in China a few months ago with Android 7.0 Nougat. Now, it's getting an update before it even hits shelves in the United States. The Nokia 6 is currently receiving an OTA update to Android 7.1.1 in Hong Kong and Taiwan. Also included in the update is the security patch for May. Handsets in mainland China had already received the Nougat update in April. That's an impressive turnaround time compared to other manufacturers.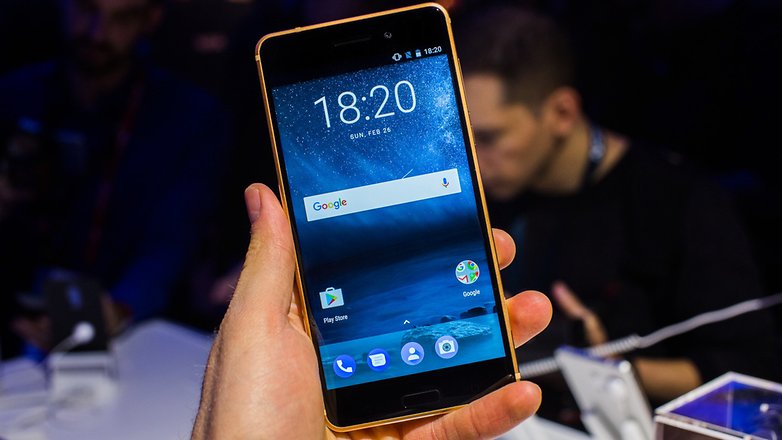 NVIDIA
| Device | Android 7.0 | Android 7.1 |
| --- | --- | --- |
| NVIDIA Shield | Confirmed (late January 2017) | N/A |
| NVIDIA Shield K1 | Confirmed (late January 2017) | N/A |
NVIDIA has recently confirmed that its Shield and Shield K1 tablets are soon to receive Android 7.0 Nougat. At the moment NVIDIA is recruiting testers for both devices, so if all goes well the rollout should start in a few weeks.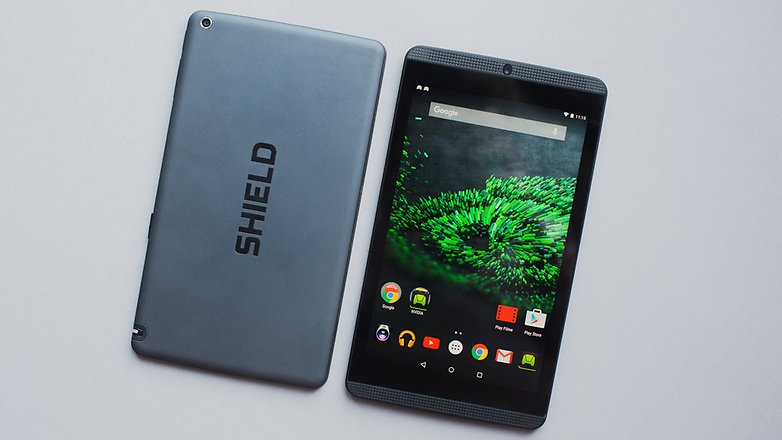 The new OnePlus 5, which shipped with Android 7.1.1 and OxygenOS, is now getting another OTA update, this time to OxygenOS 4.5.5. This update is bringing improvements to Wi-Fi connectivity, clearer voice calling, optimizations to battery usage while video recording and a lessening of the vibration intensity when receiving calls. Several bug fixes are also present in the update, including fixes to the Wi-Fi signal being displayed as weak and some apps not being able to work with IPv6 network settings.
The incremental rollout of OxygenOS 4.1.5 has started and will arrive within a few days for all OnePlus 3 and OnePlus 3T users. This update is based on Android 7.1.1 Nougat, and also includes the May 1 security patch from Google and some new features and bug fixes.
With the update to OxygenOS 4.0 and above, new Nougat users can expect improvements to the design of the notifications and settings menu, new features like Multi-Window View and the ability to reply to messages directly from notifications, plus new customization options for status bar icons and the Shelf. You can read our first impressions of the update here:
The OxygenOS 3.5.8 update is rolling out for the OnePlus 2 now, but sadly, OnePlus has broken its promise to update the device and it will never get Nougat.
The OnePlus X's hardware doesn't live up to the requirements for Nougat, sadly.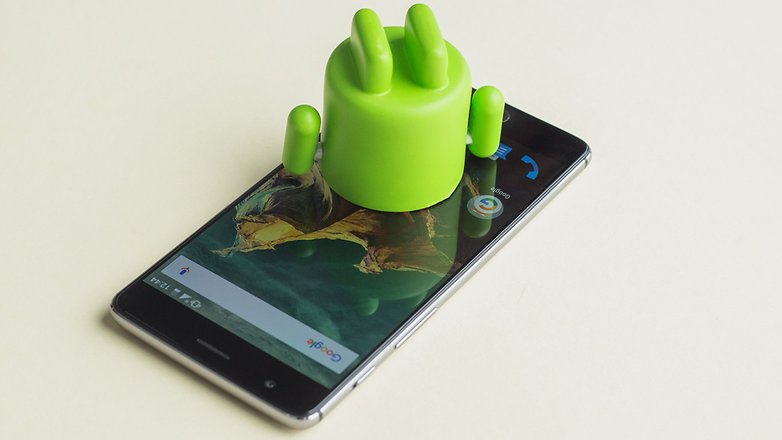 Samsung Galaxy S8+
The June security update has rolled out internationally for the Samsung Galaxy S8+, fixing 96 common vulnerabilities and exposures in the Android OS. Bundled up in the June security update is a fix that improves the image quality of panorama photos, as well as increasing the available background colors for the navigation bar.
Samsung Galaxy Tab A 9.7 and Galaxy Tab E
The Galaxy Tab A 9.7 and Galaxy Tab E have now received an update directly to Android 7.1.1 after months of suspicion that Samsung was about to update these models. After their last Marshmallow update, Android 7.1.1 will be the final supported version for these devices with no word as to whether they will get any security updates.
Samsung Galaxy Tab A. 10.1
The Galaxy Tab A 10.1 (2016) is now reportedly getting its first official Android 7.0 Nougat update. It's expected that the update will bring some battery life improvements with it, along with performance increases, better notifications and multitasking capabilities.
Samsung Galaxy S6 and S6 Edge
AT&T has recently announced that both the Galaxy S6 and Galaxy S6 Edge will be receiving an update to Android 7.0 Nougat. The rollout has already begun and is being distributed via OTA, so it may take a couple of days to reach your device. The update weighs in at around 1.3 GB so you will need to ensure you have enough free space to download and install Nougat on your Galaxy S6 or S6 Edge. The latest update includes Samsung Cloud and Samsung Pass, including a number of other fixes and enhancements. AT&T has also confirmed that the update will include the security patch for April as well.
Samsung Galaxy S7 and S7 Edge
After all major carriers in the US had rolled out the Android Nougat update for their branded Samsung Galaxy S7 and S7 Edge devices, US Cellular is finally catching up. The wireless carrier has begun rolling out the Android Nougat update for its devices (as of March 20, 2017). The unlocked US Galaxy S7 edge is getting Nougat, and now it's non-edge counterpart is too.
Samsung Galaxy S5 Neo
The Samsung Galaxy S5 Neo (SM-G903) was spotted on the benchmarking site GFXBench running Android 7.0 Nougat, which means Samsung may be testing the update in anticipation of a rollout soon. While it's unconfirmed, this gives a glimmer of hope for all the Galaxy S5 Neo and regular Galaxy S5 users. If you want to get Android Nougat for your S5, check out our article for instructions.
Samsung Galaxy Note 5
As of April 23, 2017, T-Mobile has confirmed that it will roll out the Android Nougat update to its Galaxy Note 5 devices. Users should start seeing this on their devices as of next week.
Sprint, AT&T, and Verizon have released the Android 7.0 Nougat update for the Galaxy Note 5 and Galaxy S6 edge+. Verizon users of the Note 5 received firmware version N920VVRU3CQB9, which brought with it the ability to create GIFs, get instant translations, send messages with the S Pen air command menu and use the S Pen to edit PDFs. The Galaxy S6 edge+ received firmware version G928VVRU3CQB9. The Galaxy S6 edge+ has also now received Nougat on T-Mobile.
Samsung Turkey recently released a list of the devices that will receive the Android 7.0 Nougat update, which confirmed that the Samsung Galaxy Note 5 is set to receive the long awaited update. Now, a month later, Note 5 users have confirmed that Android Nougat has officially started rolling out.
For Europe-based Samsung Galaxy S6 Edge devices, the wait for Android Nougat finally appears to be over. Samsung began rolling out its Nougat update on March 29, arriving with the build number G928FXXU3CQC2. It also brought along with it the long awaited Android security patch for March as well as a few bug fixes. The OTA update may take a few days to reach you, but there's always the option of installing the update manually via the Settings.
Samsung Galaxy A5 (2016)
The Galaxy A5 (2016) is getting the Nougat OTA in Russia and India now, and the A7 (2016) is getting the update in India, too. The A3 (2016) has started receiving the update to Android 7.0 Nougat over the air in Europe with firmware version A310FXXU3CQE6. The Galaxy S5 is incompatible with Nougat, sadly.
Samsung Galaxy Tab S2 (2015) 8.0 / 9.7
Verizon has just announced an update for the Samsung Galaxy Tab S2. The software update is version NRD90M.T817VVRU2DQE1, and it is arriving over the air now. The update will bring Android Nougat to the 2015 Samsung Galaxy Tab S2 devices.
Samsung Galaxy A7 (2017)
Originally released with Android Marshmallow, the Samsung Galaxy A7 (2017) is now receiving an update to Android 7.0 Nougat. The update was first spotted in Thailand as version A720FXXU2BQGB with 1,394.4 MB. This device, like its 2016 predecessor, wasn't released in the US, but if you have an imported international version you can expect the update soon.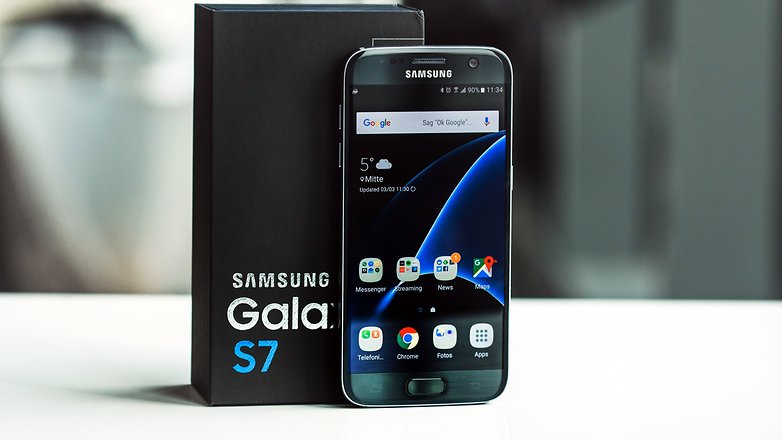 Xperia XZ Premium
One of Sony's flagship devices of 2017, the Xperia XZ Premium has started to receive its first update. The build numbers 45.0.A.5.1, 45.0.A.5.6, and 45.0.A.5.8 (for most regions, the single sim variant and South Korea) brings the monthly Android security update with it - and that's about it.
Xperia XZ and X Performance
Though slightly behind on their promise to be the first non-Google manufacturer to release Android 7.1.1 (Samsung beat them to the punch), Sony released the Android 7.1.1 firmware with the build number 41.2.A.2.199. for the Xperia XZ and Xperia X Performance today (25.4.2017).
Xperia X and X Compact
According to XperiaBlog.net, the Android 7.1.1 Nougat update is now rolling out to the Xperia X and Xperia X Compact. As with all updates, it could take a few days to reach your device, so have patience.
Xperia XA and XA Ultra
Sony had already begun the Android 7.0 update for the Xperia XA and XA Ultra, but now it has pulled the update suddenly. Sony says this is a temporary pause, and it plans to start the rollout again as soon as possible. The reason for putting the brakes on such a long awaited update was "minor performance inconsistencies related to the over-the-air delivery system" according to a statement from the company. Once it can provide "a seamless upgrade experience for all users," the update will begin anew.
Xperia Z5, Z5 Compact, Z5 Premium, Z3+ and Z4 tablet
The Xperia Z5 family, which includes the Xperia Z5 itself, the Z5 Compact, Z5 Dual, Z5 Premium and Z5 Premium Dual, is now receiving an update to Android 7.1.1 Nougat, along with the Xperia Z3+ and Xperia Z4 tablets. The update has the build number 32.4.A.0.160, and it includes the latest monthly security patch (June 2017).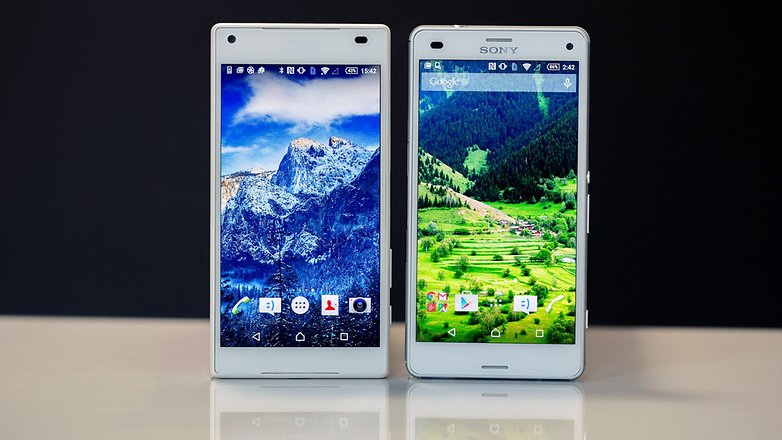 Xiaomi
| Device | Android 7.0 | Android 7.1 |
| --- | --- | --- |
| Xiaomi Mi 5 | Yes | N/A |
| Xiaomi Mi Max, Mi Note, Mi 4C, Mi 4S | Yes | N/A |
| Mi 5s, Mi Note 2, Mi Mix | Yes | N/A |
| Xiaomi Mi 2, 2S | No | N/A |
| Xiaomi Mi 3 | No | N/A |
| Xiaomi Mi 4 | No | N/A |
| Xiaomi Mi 6 | N/A | Yes |
| Xiaomi Mi Max 2 | N/A | Yes |
| Xiaomi Mi 5X | N/A | Yes |
| Redmi 4X, Redmi Note 4X | Yes | Yes |
The rollout of Nougat is already underway for the Xiaomi Mi 5, and now we have confirmation that more of their smartphones will be updated to Nougat. Xiaomi indends to update 14 devices to Android Nougat. Ten will receive Android 7.0 Nougat: the Mi 5, Mi 5S, Mi 5S Plus, Redmi 4X, Redmi Note 4X, Mi Max, Mi 4C, Mi 4S, Mi Note 2 and Mi MIX. Four will receive Android 7.1 Nougat: the Mi 6, Mi Max 2, Mi 5C and Redmi 4X. Bad news for owners of the Mi 2, 2S, Mi 3 and Mi 4 though, as the hardware doesn't live up to the requirements for Nougat.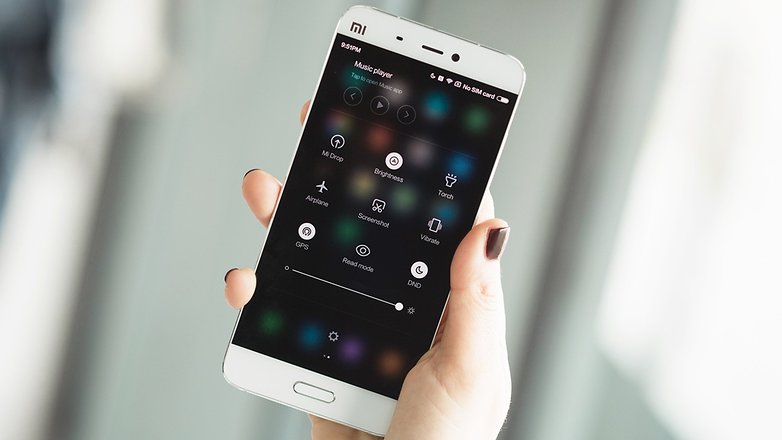 Incompatible smartphones
Nougat supports the Vulkan API for top-notch gaming graphics, and this requires hardware that can support Open GL ES 3.1. Mandatory support of OpenGL ES 3.1 was introduced just before Android 7.0 Nougat was finalized by Google. That means almost all the top phones from 2014 and those with Snapdragon 800/801 are inherently incompatible with Nougat. This includes the Sony Xperia Z3, Z3 compact, Nexus 5, OnePlus X, Moto X (2014), HTC One M8 and the Samsung Galaxy S5.
If your device is too old to receive Nougat, see our article on Android 6.0 Marshmallow.
Unofficial updates via custom ROM
If you want to get Android Nougat but there is no official release for your device, you may consider flashing a custom ROM to get some nice new features. CyanogenMod 14.1 is based on Android 7.1 Nougat, and is available for many devices. Their official website is here, if you want to learn more or find out if your device is now compatible.
Does your phone have Android Nougat? What do you think about the Android update?