Update: Android 7.0 Nougat update rolling out for S6 Edge in Europe and South Asia
Android 7.0 Nougat is official. Hit the links below to jump straight to the latest from your phone manufacturer or scroll down to find out whether your device will receive the Android 7.0 and/or 7.1 Nougat update. The latest news is that Samsung has started to rollout a Nougat update to Samsung Galaxy S6 Edge devices in Europe, India and Sri Lanka.
Jump to the sections:
Availability by manufacturer
Asus
Asus had a bit of a bumpy ride with the Nougat update when it started rolling it out to the Asus Zenfone 3 line in January this year and had to halt it due to bugs appearing. However, we come bearing good news: the roll out has now resumed so you can now look forward to features like bundled notifications, an enhanced touch performance and multi-window options.
Google
The Android Nougat update for Nexus and Pixel devices has been released, but it could take some time for the latest update to hit your specific device. Google has posted some of the factory images online, so you can get it loaded up already if you'd prefer to flash it yourself.
The public beta of Android 7.1.2 Nougat has arrived. The Pixel, Pixel XL, Pixel C and Nexus Player devices are eligible to participate in the beta program. The build numbers for the update are npg05d and npg05e, but nothing is yet known about new features. Join the beta for 7.1.2 OTAs here, or go here for the images. Nexus 9 devices will not be getting 7.1.2.
The Nexus 6 had already received an update to Android 7.1.1 Nougat, but Google has now decided to downgrade the smartphone back to Android 7.0 Nougat, likely due to bugs. The downgrade OTA is causing some issues, though.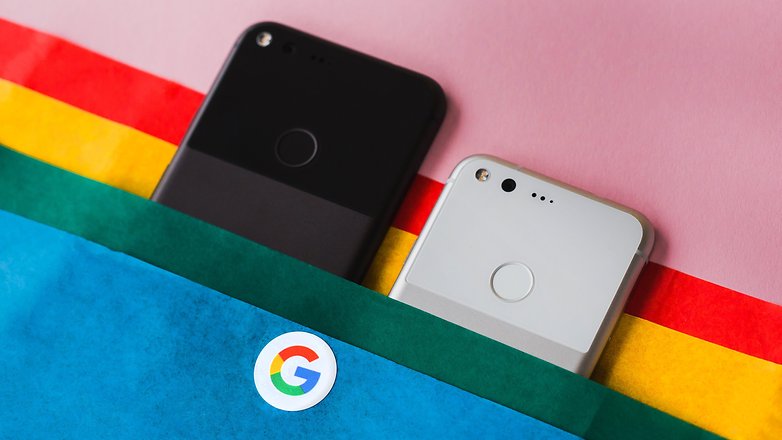 HTC
The HTC Bolt/10 Evo comes with Nougat out-of-the-box. HTC has taken steps to streamline its development process in an attempt to ensure more timely Android updates. So, Nougat is already available for unlocked HTC 10 devices, and also now available for unlocked HTC One M9 devices.
Carrier editions of the HTC 10 and HTC One M9 will receive the Nougat update in early 2017. It is very likely the unlocked HTC One A9 will receive it in early 2017 as well, as an update for the phone has already been confirmed by the company.
T-Mobile US released its Nougat update to its HTC 10 smartphones in early January. Arriving as version 2.37.531.5, and weighing in at 1.22 GB, there is little other information on what other changes have been included as part of this update. Installation details are now available on the HTC website. For the moment there is no indication of when the other major US carriers will be rolling out their own updates, but it should be sometime soon.
For those of you who own an unlocked HTC 10, you needn't wait any longer. The Vice President for Product Management at HTC, Mo Versi, has tweeted that unlocked HTC 10 devices can update their devices directly via the HTC website.
A recent rollout of Nougat to HTC 10 was halted by the company after it was reported the update had been affected by bugs. HTC has yet to confirm exactly when the rollout will resume, but tipster @LlabTooFeR has indicated it will happen within the next three weeks and may also include the January 2017 Android security patch. For the moment only EU devices, including carrier versions, will receive the update. That said, it's anticipated that other regions will receive the update around the same time.
| | Android 7.0 | Android 7.1 |
| --- | --- | --- |
| HTC 10 | Yes (unlocked version), Early 2017 (carrier edition) | N/A |
| HTC One M9 | Yes (unlocked), Early 2017 (carrier edition) | N/A |
| HTC One A9 | Confirmed, likely early 2017 | N/A |
| HTC Bolt (US, Sprint exclusive) | Yes | N/A |
| HTC 10 Evo (European HTC Bolt) | Yes | N/A |
| HTC One M8 | No | N/A |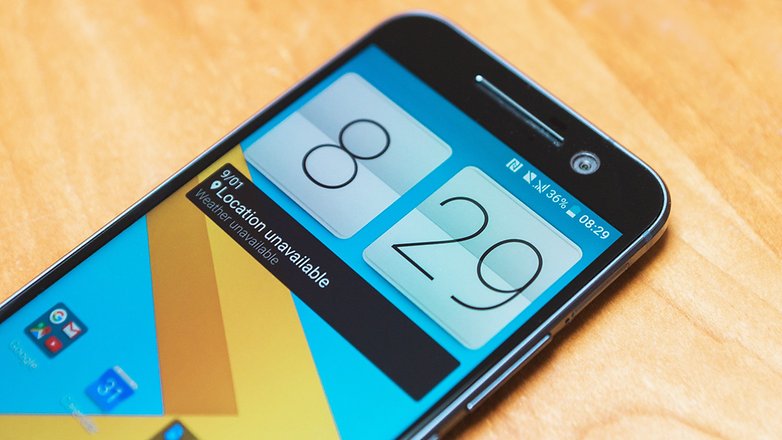 Huawei / Honor
The Mate 9 was the first Huawei phone to come with Nougat, via EMUI 5. But, Huawei intends to bring Nougat to some of its other devices soon.
The Chinese company is generally quick to make promises and slow to fulfill them. The company's track record of rolling out updates is, shall we say, not excellent. Despite this, Huawei says it will begin rolling out Android 7.0 Nougat in the form of its EMUI skin version 5.0, in the first quarter of 2017. The roll out has already begun with the Huawei Mate 8 and P9 according to AndroidSoul, and will be followed by the P9 Plus, P9 Lite, nova, and nova Plus. Huawei India recently posted a tweet confirming that Android 7.0 Nougat and EMUI 5.0 would be rolled out to the P9 in March, and it has already begun for the P9 Plus in Europe. The update for the Huawei P9 lite has been delayed due to unspecified technical issues, and it expected at the end of March.
Update delays are disappointing
What do you think?
Huawei has recently deployed an OTA update for Mate 8 devices to run Android 7.0 Nougat. In addition to Nougat the update includes a new version of the customization software EMUI 5.0, which will include new graphics and provide a new level of functionality. For the moment this update is exclusive to Italy, but if its successful we're expecting the update to be rolled out to all remaining regions soon afterwards.
The official roll out of Android 7.0 Nougat with EMUI 5.0 for the Honor 8 will start on February 11, 2017 in the US. It will be available on all Honor 8 devices by the end of the month.
EMUI 5.0 is coming to Honor 8 from Feb 11th! Check out the new App Drawer on EMUI 5! Excited? https://t.co/aH8oKwqOK6

— Honor USA (@Honor_USA) February 9, 2017
The Honor 6X is set to receive an update to both Android 7.0 Nougat and EMUI 5 in March 2017. Honor had announced that the Honor 6X would receive a software update as part of its presentation at CES 2017, which was speculatively slated for release in Q2 of 2017. Honor now appears to be working ahead of schedule, as the company has now confirmed that the Honor 6X will receive the update in March.
The Honor 5X is covered by Honor's software update policy, and is thus guaranteed to get software updates for 24 months from its release. That means it can expect to get Nougat, but a date hasn't been announced yet. The Honor 5C's upcoming upgrade to Nougat has just been confirmed in a tweet by Honor Italia, but the timing is unknown. However, there is still no official news about the Honor 5X and the Honor 7 getting the update.
Ciao @VGianluca79, ti informiamo che i seguenti device riceveranno Andoird Nugat :HONOR 5C, HONOR 8, HONOR 6X, HONOR 5C.

— Honor Italia (@Honor_IT) January 9, 2017
Devices not receiving the update to EMUI 5/Nougat are also the P8, P8 Lite, Mate S, Shot X and GX8, according to HuaweiBlog.de, which received an official press release on the matter from Huawei Germany.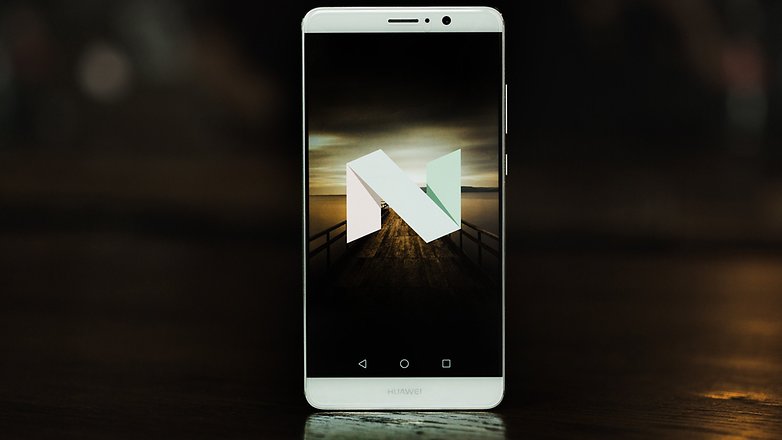 Lenovo / Motorola
Lenovo is now running things over in Moto land, but given the near-stock nature of the devices' software, there is little reason why timely updates should not continue as usual. The roll out of Marshmallow did see some upsetting exclusions, however, but it looks like Lenovo has decided to be a little more proactive with the Moto family for Nougat.
The Moto Z and Moto Z Force are available with Android 7.0 Nougat, and they are the first non-Google manufactured smartphones to be deemed officially Daydream-ready. The Moto Z Play is now also joining the party and getting the Android Nougat 7.0 update. In addition, a soak test notification has been sent out to Moto X Pure owners, suggesting that the Nougat update may soon arrive on these devices. A soak test is basically a roll out of the software update to a small number of users and is often done before a full roll out to check the software for bugs and other errors.
The Moto G4 and G4 Plus have been seeing their OTA updates to Nougat in India, according to users on the XDA Developers forum. The Moto M, which was launched in China a month ago and has just been released in India, is confirmed by Moto India to be getting a Nougat update soon.
| | Android 7.0 | Android 7.1 |
| --- | --- | --- |
| Droid Maxx 2 | Coming, date unknown | N/A |
| Droid Turbo 2 | Coming, date unknown | N/A |
| Moto G (4th Gen) | Yes | N/A |
| Moto G Play (4th Gen) | Coming, date unknown | N/A |
| Moto G Plus (4th Gen) | Yes | N/A |
| Moto M | Coming, date unknown | N/A |
| Moto X Force | Coming, date unknown | N/A |
| Moto X Play | Coming, date unknown | N/A |
| Moto X Pure Edition (3rd Gen) | Coming, date unknown | N/A |
| Moto X Style | Coming, date unknown | N/A |
| Moto Z | Yes | N/A |
| Moto Z Droid | Coming, date unknown | N/A |
| Moto Z Force | Yes | N/A |
| Moto Z Force Droid | Coming, date unknown | N/A |
| Moto Z Play | Yes | N/A |
| Moto Z Play Droid | Coming, date unknown | N/A |
Motorola has confirmed that the other devices which will receive the update are: the Moto G Plus (4th Gen)
Moto G Play (4th Gen), Moto X Pure Edition (3rd Gen), Moto X Style, Moto X Play, Moto X Force, Droid Turbo 2, Droid Maxx 2, Moto Z, Moto Z Droid, Moto Z Force Droid, Moto Z Play and the Moto Z Play Droid. They mentioned this was the full list, so if you don't see your phone here, you're out of luck. For exact roll out dates for your country and carrier, Motorola updates its software update info here.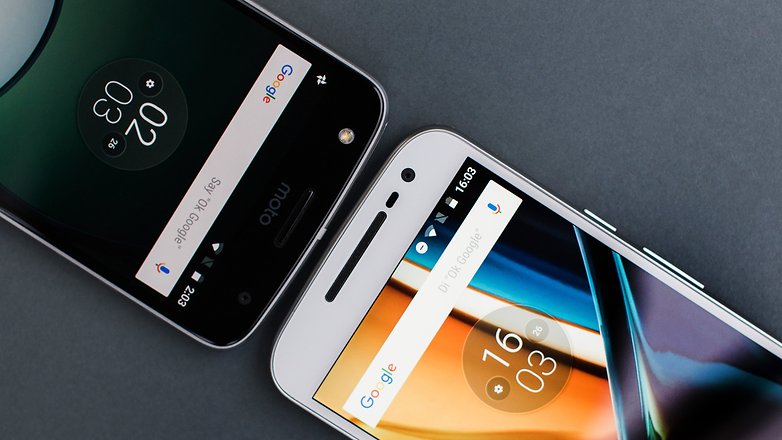 LG
The LG V20 is the first smartphone to ship with Android Nougat right out of the box. LG was one of the first manufacturers to produce the Marshmallow update, so we can expect speedy updates for LG's other smartphones.
In the US, Nougat is now available for LG G5 devices on Sprint, T-Mobile, US Cellular and now Verizon. Users have just begun reporting on Reddit that they're receiving upgrades on their Verizon LG G5 phones, so the roll out has begun. We expect AT&T to get it in the next couple of months.
The LG V10 Android Nougat update will being rolling out in South Korea in Q2 2017 and the LG G4 will get the update from Q3 2017, also in South Korea. A schedule for the rest of the world will be announced later.
Geekbench benchmark results from an LG G3 running Nougat have popped up online, meaning it and the newer G4 may be getting Nougat around the same time.
| | Android 7.0 | Android 7.1 |
| --- | --- | --- |
| LG G3 | Likely early-mid 2017 | N/A |
| LG G4 | Q3 2017 | N/A |
| LG G5 | Yes (Sprint, T-Mobile, US Cellular) | N/A |
| LG V10 | Q2 2017 | N/A |
| LG 20 | Yes | N/A |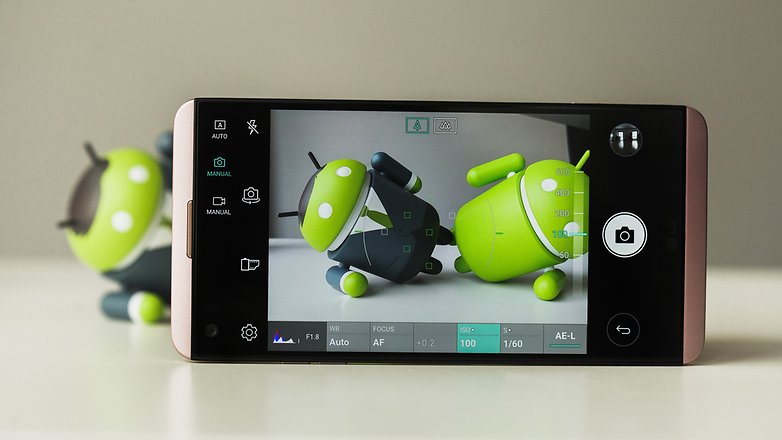 NVIDIA
NVIDIA has recently confirmed that its Shield and Shield K1 tablets are soon to receive Android 7.0 Nougat. At the moment NVIDIA is recruiting testers for both devices, so if all goes well the rollout should start in a few weeks.
| | Android 7.0 | Android 7.1 |
| --- | --- | --- |
| NVIDIA Shield | Confirmed (late January 2017) | N/A |
| NVIDIA Shield K1 | Confirmed (late January 2017) | N/A |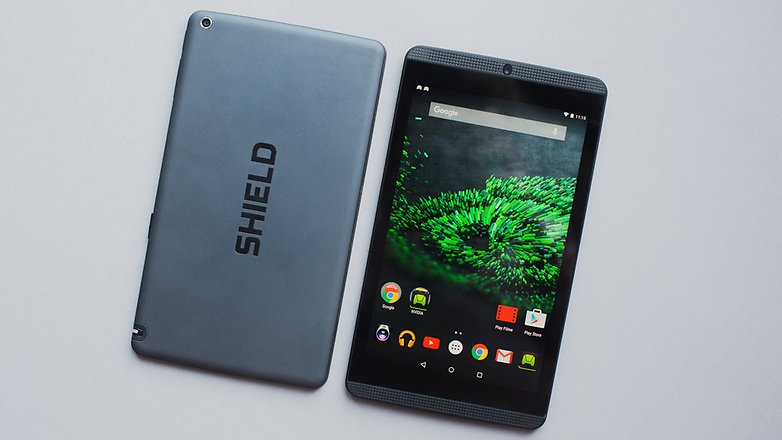 OnePlus
The incremental rollout of OxygenOS 4.1.0 has started and will arrive within a few days for all OnePlus 3 and OnePlus 3T users. This update is based on Android 7.1.1 Nougat, and also includes the March 1 security patch from Google and some new features and bug fixes.
With the update to OxygenOS 4.0 and above, new Nougat users can expect improvements to the design of the notifications and settings menu, new features like Multi-Window View and the ability to reply to messages directly from notifications, plus new customization options for status bar icons and the Shelf. You can read our first impressions of the update here:
OnePlus head of software Brian Yoon said to Engadget that the OnePlus 2 will also be getting Nougat, but no date is set. While the OxygenOS 3.5.8 update is rolling out for the OnePlus 2 now, unfortunately, it will not bring Nougat to the device.
The OnePlus X's hardware doesn't live up to the requirements for Nougat, sadly.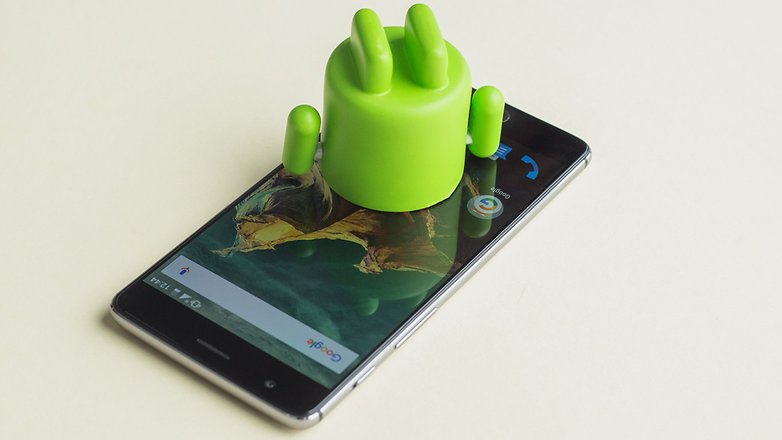 Samsung
Samsung Turkey recently released a list of the devices that will receive the Android 7.0 Nougat update, which confirmed that the Samsung Galaxy Note 5 is set to receive the long awaited update. Now, a month later, Note 5 users have confirmed that Android Nougat has officially started rolling out. In addition, the S6 Edge+ is now receiving the update in Turkey as well.
In recent days Samsung has begun its rollout of Android 7.0 Nougat to Galaxy S6 Edge devices in India and Sri Lanka. The update is being released today, March 30, and is arriving as version G928GDDU3CQC7. Aside from Nougat the update will also include the Android security patch for March. As the update is, as usual, being rolled out via OTA it may take a few days for the update to arrive. If you are getting more than a little impatient you can always check to see if the update is available by going to the Settings menu on your S6 Edge device. At this point it's only a matter of time until carriers release the update in the US.
For Europe-based Samsung Galaxy S6 Edge devices, the wait for Android Nougat finally appears to be over. Samsung began rolling out its Nougat update on March 29, arriving with the build number G928FXXU3CQC2. It also brought along with it the long awaited Android security patch for March as well as a few bug fixes. The OTA update may take a few days to reach you, but there's always the option of installing the update manually via the Settings.
Beta testing ended in December, and now Android 7.0 Nougat is here for Samsung Galaxy S7 and S7 Edge devices on AT&T, T-Mobile, Sprint and finally Verizon. But, sadly, the Nougat update for Galaxy S6 and S6 Edge has been delayed so its quality can be reviewed, and there is no word yet from Samsung on when to expect it.
We've heard that the Galaxy A5 (2016) and A3 (2016) will be getting Nougat too, but there is no roll out timeline yet. The Galaxy S5 is incompatible with Nougat, sadly.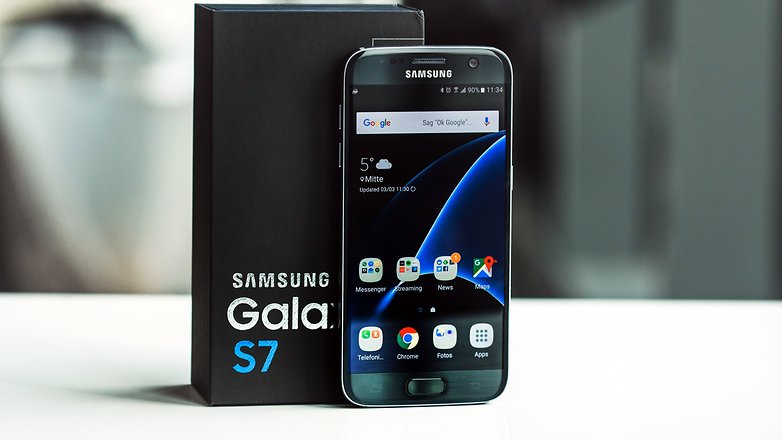 Sony
Sony Mobile's Concept team wants to be the first non-Google manufacturer to release Android 7.1.1, but they didn't reveal for which devices. They said, according to XperiaBlog, "this is our number 1 priority," and that, "if you spot any other vendor (excluding Google) releasing this faster than us, prepare your rotten tomatoes!" Their development team has the source code already and is only waiting to receive the application suite (GMS apps) and the Compatibility Test Suite from Google. They appear to be serious about getting the update out first, so we will keep an eye out to see if they're keeping their promise.
Previously, Sony confirmed which of its Xperia devices are set to receive the Android 7.0 Nougat update in a post on its blog. "We will make Android 7.0 Nougat available for: Xperia Z3+, Xperia Z4 Tablet, Xperia Z5, Xperia Z5 Compact, Xperia Z5 Premium, Xperia X, Xperia XA, Xperia XA Ultra and Xperia X Performance," said Sony. In a separate blog, they added the Xperia X Compact to that list.
Sony has announced that it has started rolling out Android 7.0 to Xperia Z5 devices. The update has already received certification and has the build number 32.3.A.0.372. Users can expect to find multi-window functionality for all their multi-tasking needs, a new self-timer function for the built-in camera and improvements to its notifications. Sony has also promised better battery life for Xperia Z5 devices following the update, which is always a welcome addition for any smartphone update.
A presentation slide from Sony Slovakia leaked the company's roadmap for when some of the Sony devices could be expected to receive the Android Nougat update. This was leaked by GSMarena and is transcribed below. The leaked roadmap said the Xperia X and X Compact update would come around November, but the 1.2 GB Nougat update has only just begun to arrive. The OTA roll out of 7.0 for the Xperia X Performance and Xperia XZ is already happening.
The Xperia X and X Compact could come around November
The Xperia Z5 series along with the Z3+ and Z4 tablet might be around December
The Xperia XA and Ultra would be the last and could happen in early 2017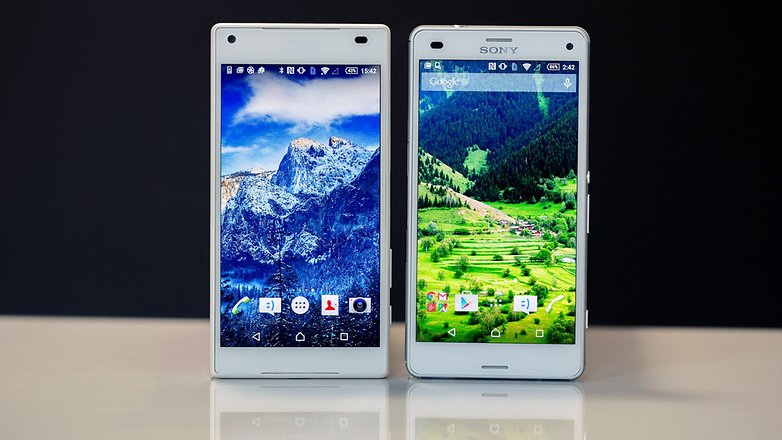 Xiaomi
The rollout of Nougat is already underway for the Xiaomi Mi 5, and now we have confirmation that more of their smartphones will be updated to Nougat. The information comes via GSMArena from a Xiaomi representative's post on Weibo, saying that the Mi 4c, Mi 4s, Mi Note and Mi Max will all be receiving an update. An exact date wasn't specified, but we think it will be in Q1 2017.
Xiaomi hasn't confirmed exactly when other smartphones like the Mi 5s, Mi Note 2 and Mi Mix will get the update to Android Nougat, but it's likely not to be until early 2017. Bad news for owners of the Mi 2, 2S, Mi 3 and Mi 4 though, as the hardware doesn't live up to the requirements for Nougat.
| | Android 7.0 | Android 7.1 |
| --- | --- | --- |
| Xiaomi Mi 5 | Yes | N/A |
| Xiaomi Mi Max, Mi Note, Mi 4c, Mi 4s | Confirmed (likely early 2017) | N/A |
| Xiaomi Redmi 3S/Prime, Mi 5s, Mi Note 2, Mi Mix | Unknown | N/A |
| Xiaomi Mi 2, 2S | No | N/A |
| Xiaomi Mi 3 | No | N/A |
| Xiaomi Mi 4 | No | N/A |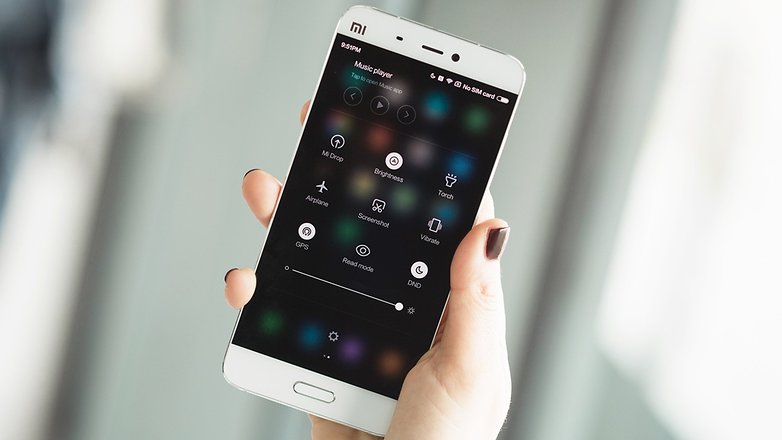 Incompatible smartphones
Nougat supports the Vulkan API for top-notch gaming graphics, and this requires hardware that can support Open GL ES 3.1. Mandatory support of OpenGL ES 3.1 was introduced just before Android 7.0 Nougat was finalized by Google. That means almost all the top phones from 2014 and those with Snapdragon 800/801 are inherently incompatible with Nougat. This includes the Sony Xperia Z3, Z3 compact, Nexus 5, OnePlus X, Moto X (2014), HTC One M8 and the Samsung Galaxy S5.
If your device is too old to receive Nougat, see our article on Android 6.0 Marshmallow.
Unofficial updates via custom ROM
If you want to get Android Nougat but there is no official release for your device, you may consider flashing a custom ROM to get some nice new features. CyanogenMod 14.1 is based on Android 7.1 Nougat, and is available for many devices. Their official website is here, if you want to learn more or find out if your device is now compatible.
Does your phone have Android Nougat? What do you think about the Android update?