Best Android antivirus and mobile security apps 2016
Update: LastPass Authenticator added
Considering how often malware scams in the Google Play Store are reported, we thought it was wise to drop a list of apps for keeping your device protected. We've updated this list for 2016 and chopped out the apps that no longer cut it. Whether you are looking to keep your phone safe from theft or a trojan, these are the best antivirus and security apps for Android in 2016.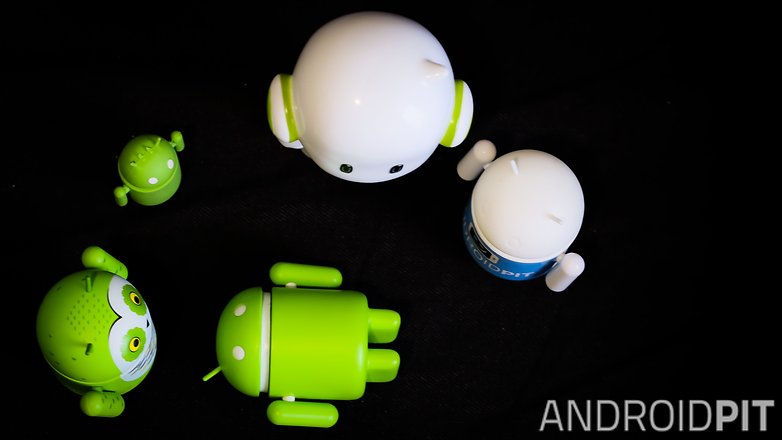 1. CM Security: best malware protection
CM security (Clean Master) is an award-winning security option and provides some of the best malware protection on Android. It's made by Cheetah Mobile, a research company that produces credible reports on the state of the Android platform with regard to all things scam, and its dedicated app is fast and comprehensive.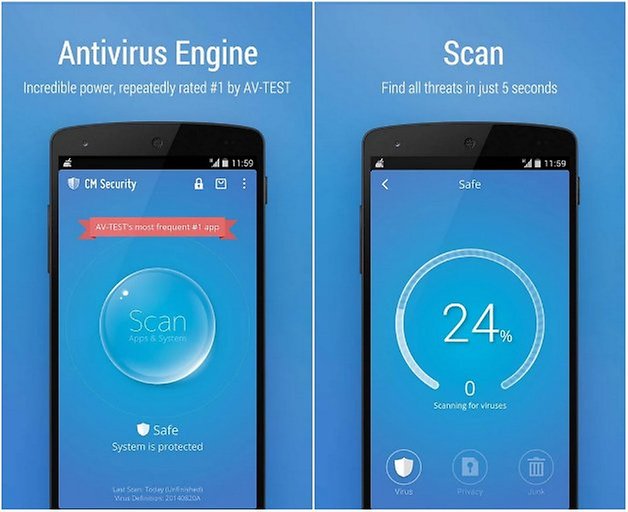 CM Security AppLock AntiVirus

2. 360 Security - Antivirus: best real-time protection
360 (formerly known as Qihoo) is a long-standing and popular Android antivirus app with all the bells and whistles required to protect your phone. Naturally, it has an antivirus engine, which automatically scans your files and updates its definitions.
Each installation, whether from the Play Store or beyond, has to pass through 360 real-time protection before it can end up on your phone. On top of that, 360 is a system cleaner that cleans out junk files, frees up RAM and has some neat power-saving features too.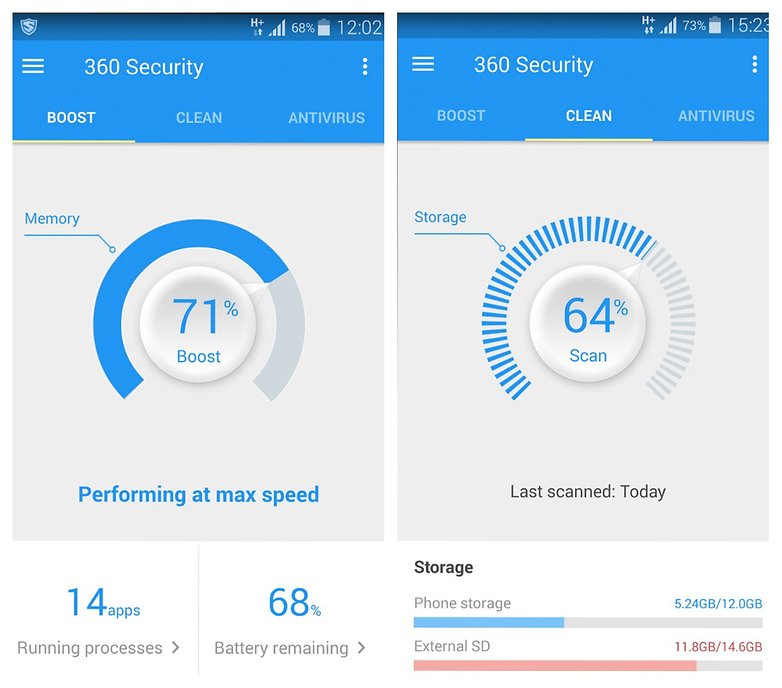 360 Security - Antivirus Boost

3. Kaspersky Internet Security: best anti-phishing protection
The PC version of Kaspersky is regularly showered with accolades and often voted the best internet security suite you can get. The free mobile version offers all the standard anti-malware protection you'd expect, as well as a whole host of anti-theft features.
Upgrade to the premium version (US$14.95 for one year), and you get anti-phishing protection for your text messaging, cloud protection and privacy protection when you surf the web.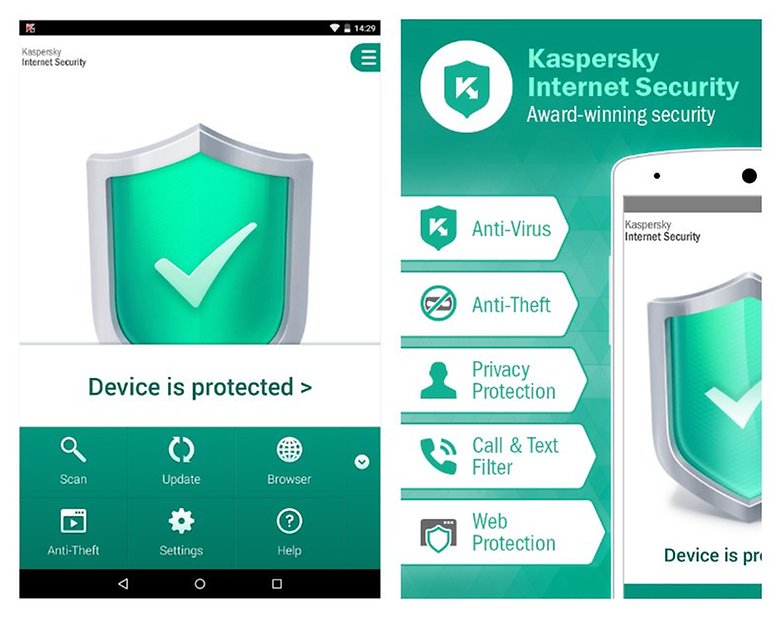 Kaspersky Antivirus & Security

4. Malwarebytes Anti-Malware: best privacy manager
Malwarebytes built its reputation as one of the most lightweight PC protection tools around. The free Android version is a chip off the old block, focusing on ease-of-use rather than tons of features. It offers anti-malware protection, a privacy manager, and also scans apps that are behaving suspiciously.
The developers have also stayed ahead of the curve by integrating Malwarebytes with Android Device Manager – the remote tracking/anti-theft Android feature that effectively negates such features on many Android antivirus suites.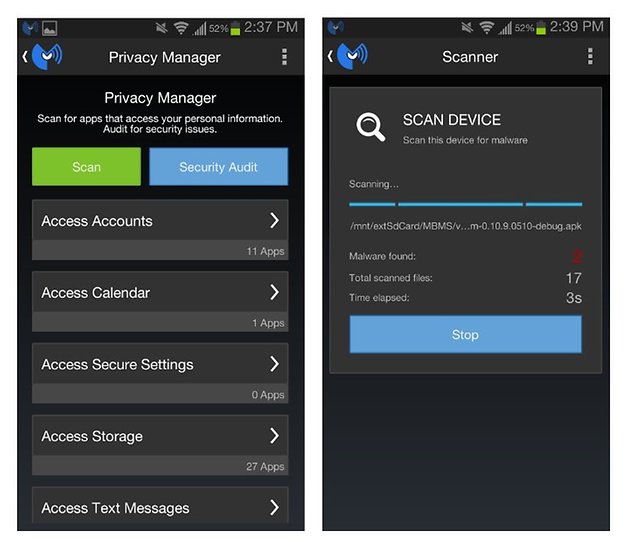 Malwarebytes Anti-Malware

5. AVL: best interface
AVL antivirus is an efficient Android security option with an intuitive user-interface. While it doesn't include some of the more advanced anti-theft features that can be found in similar apps, it's great for your basic protection needs and less likely to impact your battery or damage performance than some. AVL comes highly recommended.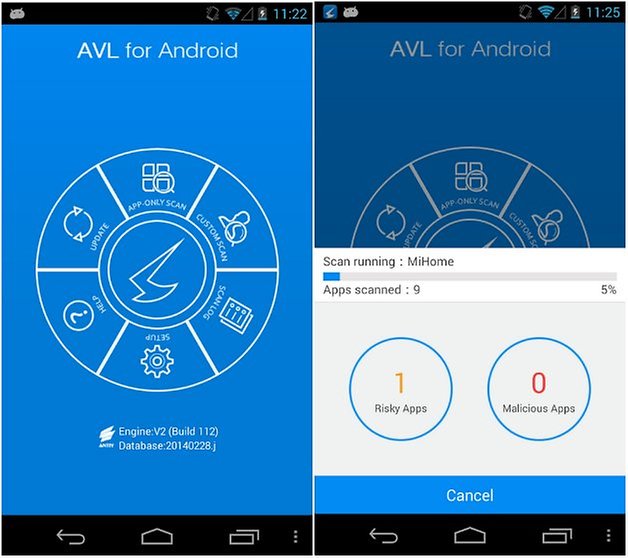 AVL

6. AVG Antivirus Security: best for protection and anti-theft
AVG Antivirus is a free application that protects your smartphone in real time from viruses, malicious applications and other spyware. You can review your applications but also your files, settings and more.
There's even an option to close apps that are significantly slowing your smartphone down or abusing your battery. Also, if you lose your device, you can block or delete your information and locate your device via Google Maps.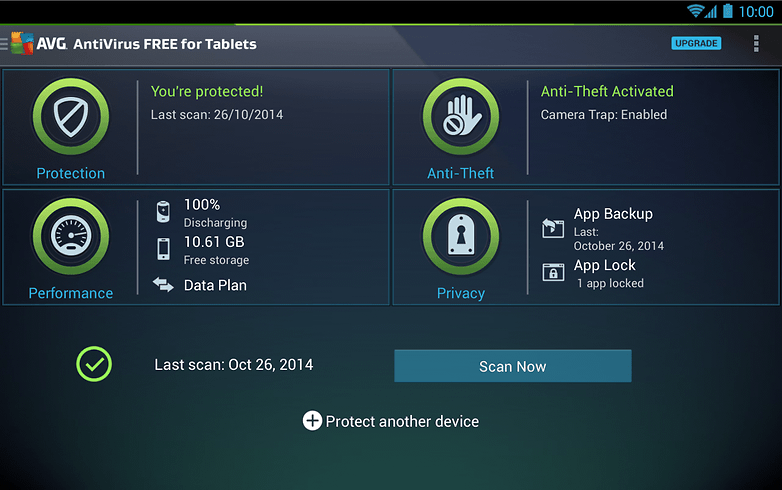 AntiVirus FREE 2016 - Android

7. Norton Security Antivirus: best premium version
Norton Security Antivirus is a free application that blocks and removes malware. Pay for the premium version, and you get a whole load more features, such as remote locking and Sneak Peak, which takes photos of people using your device if you've flagged it as stolen.
The premium version also includes App Advisor, which automatically checks apps for privacy risks, high battery use and suspicious behavior.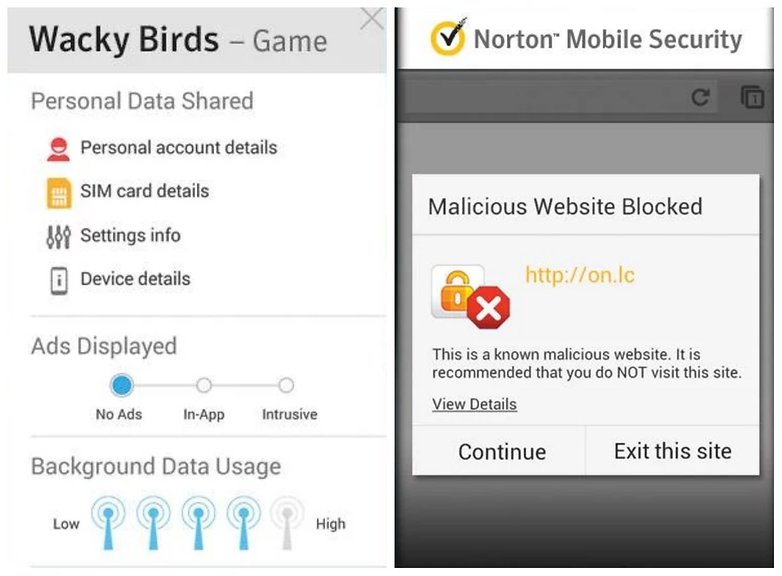 Norton Security and Antivirus

8. avast! Antivirus & Security: most features
With avast!, it is possible to perform automatic scans of your installed apps, the contents of your memory card as well as apps that you're about to install. avast! also has SMS/call filtering and blocking and – in the case of theft – there are also remote lock and wipe options, GPS tracking, siren alert and even a notification if someone attempts to switch out SIM cards. Other features include a firewall, web shield and network meter.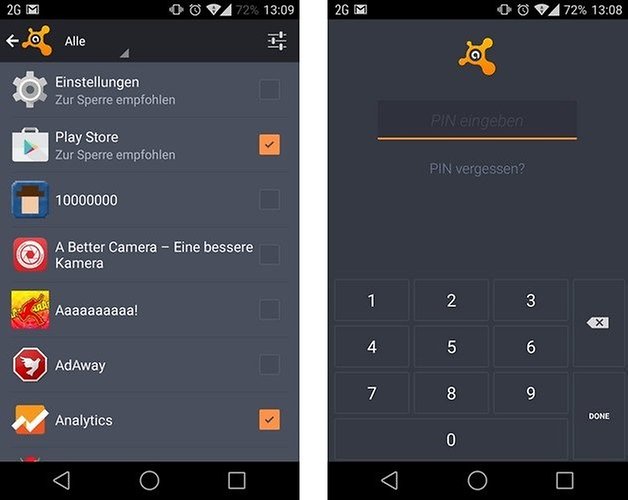 Mobile Security & Antivirus

9. LastPass Authenticator: best app protection
LastPass has had a password manager app for some time, letting you store all your passwords in one safe location under a single master password. Now, the team behind it have expanded to provide a two-factor authentication tool. Lastpass Authenticator generates a 6-digit code that you enter to verify your account. It works with LastPass's own password manager, as well as any TOTP-compatible apps.
While there are other authenticators like this out there, including Google Authenticator, if you tie this service into LastPass's own ecosystem, it provides probably the best and most secure option for keeping your data safe from more physical reaches than the digital grasps addressed in the other apps on this list.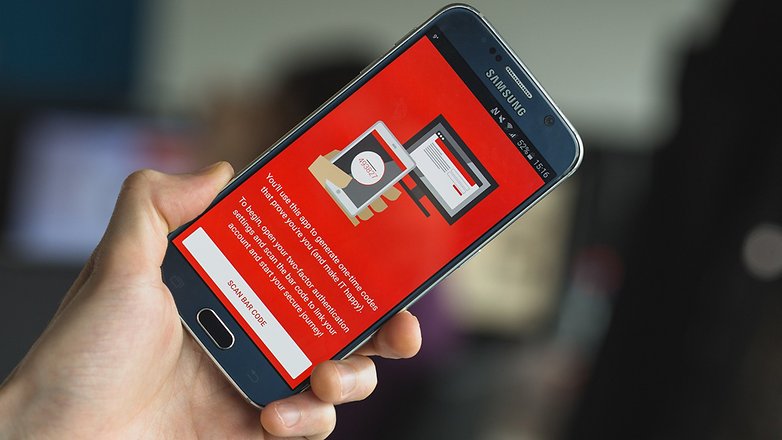 LastPass Authenticator

You may recall that TrustGo's Antivirus & Mobile Security was on previous version of this list. While it was credible at the time, and still has more than 10 million downloads, this app hasn't been updated since 2014 and given the frequency with which new threats are created, we can no longer recommend it.
Have you ever suffered from a virus, Trojan or malware on your Android? What do you think is the best Android antivirus app and why? Tell us about it in the comments.