Update: Now including the Xiaomi Mi 6 and Huawei P10
Chinese smartphones have emerged from a murky past of iPhone clones and shady software to become a new force in the global market. These phones tend to be a lot cheaper than phones sold in the West, even accounting for import costs, but often have equally good build quality and features. There are some great Chinese phones which are officially sold in the US, but there are many more you may not have heard of which aren't, so we've put together a list of the very best of both for you.
Jump to section:
Officially available in the US:
Not officially available in the US:
The best Chinese phones officially available in the US
Honor 8
The Honor 8 is a truly impressive device for its price. It's less than $400, but it manages to perform on par with the $700 flagships of the moment. With this device, Huawei managed to make a top of the line smartphone for half the price and it looks gorgeous.
The Honor 8 has a premium look without the price tag
What do you think?
The Honor 8's design sets it apart. Plus, it has premium touches, like the glass and aluminum body, strong performance and excellent battery life. Add the dual 12 MP camera system with an optical image stabilizer, double pixel technology and rapid focus to the mix and you can see why we think it's an excellent value phone. Best of all, you can get it in the US easily.
Lowest price: Honor 8
Best price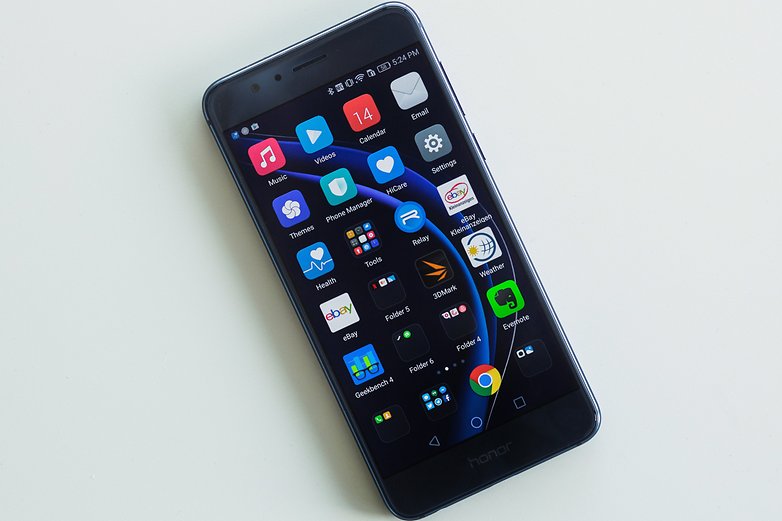 Honor 6X
Again, Honor sets the bar high. The Honor 6X caters to the needs of connected millenials looking for an affordable phone without compromising too much with the specs. It offers most high-end features, but the price-performance ratio is what really sets it apart.
The 6X has a 5.5-inch Full-HD LCD display, 16 nm octa-core HiSilicon Kirin 655 processor and a 3,340 mAh battery. These aspects combined mean you're getting a powerful smartphone that can breeze through a day of normal use without breaking a sweat. It runs the latest version of Android and has a satisfactory 12 MP rear camera, too.
Lowest price: Honor 6X
Best price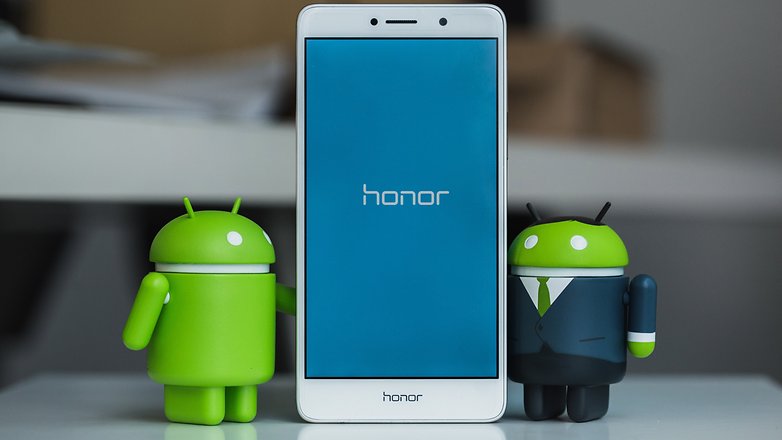 OnePlus 3T
Among the 2016 flagships, the OnePlus 3T really impressed us. The Snapdragon 821 processor plus 6 GB of RAM really outdoes a lot of its more well-known competitors. The flagship killer even earned itself the title of fastest on the market for a brief while. It's at the top end of the performance spectrum, and we've got the benchmark results to prove it in our review.
The design is also pretty sleek, especially if you're not sold on the idea of a glass backed phone. You can get the OnePlus 3T online in the US with no problems, as well.
Lowest price: OnePlus 3T
Best price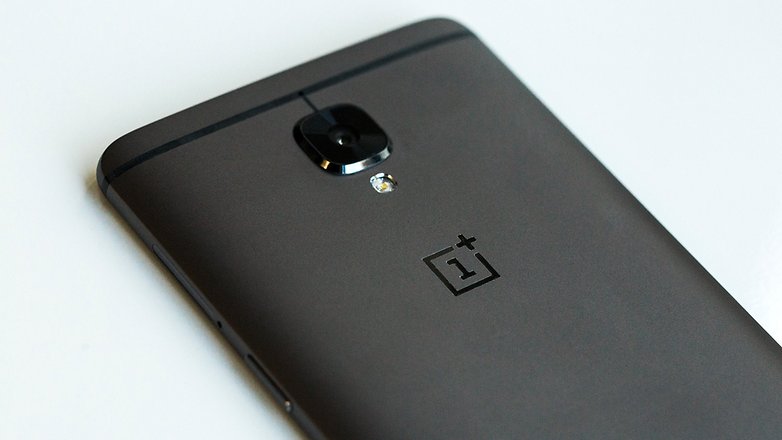 Huawei Mate 9
The Huawei Mate 9 is a powerful, yet long-lasting device. It's reliable and visually appealing, as well. The huge 5.9-inch full HD display complements the standard Huawei design dominated by metal and glossy cut edges. Its dual-lens camera comes from the experts at Leica.
This phablet wasn't originally launched in the US, but is now available here as of February 2017. You can get the beast from a variety of outlets. It comes with a 4,000 mAh battery, an octa-core Hisilicon Kirin 960 processor, Android Nougat and 4 GB of RAM.
Lowest price: Huawei Mate 9
Best price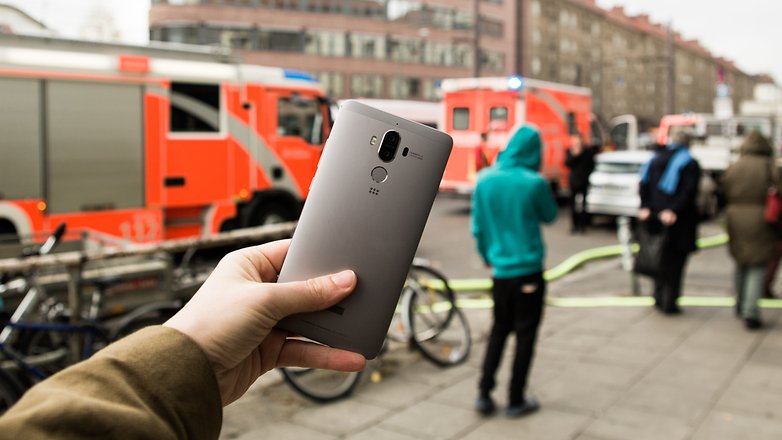 The best Chinese phones not officially available in the US
Xiaomi Mi 6
The Xiaomi Mi 6 has taken the place of its predecessor on this list as it has just been released in China on April 28. Unfortunately, this device isn't coming to the US officially, but it may be worth looking into importing one. For between $360 and $435 (plus import costs), you get some of the best specs on the market - on par with those of the Samsung Galaxy S8.
It offers curved glass on the back and front, the latest Qualcomm Snapdragon 835 processor and 6 GB of RAM. To keep the 5.15-inch display going all day, it has a more than adequate 3,350 mAh battery. We can't wait to get our hands on this device to try it out.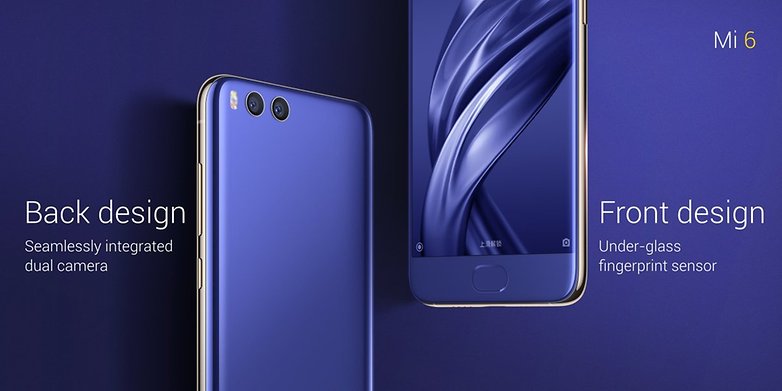 Xiaomi Mi Mix
Nowadays, Xiaomi even improves the innovation of what they copy. The Xiaomi Mi Mix recycles the idea of a mid-range phone released in 2015, manufactured by Sharp, the Aquos Crystal. This curious device came and went from store shelves without making any sort of splash. Yet, the same idea in the hands of Xiaomi has become innovative and futuristic. The bezel-less display is remarkable, taking up 91.3 % of the device's surface. The corners of the display are also rounded, which further improves the screen edge. Since there isn't any space above the display, the front camera has been moved to the bottom, similar to the Aquos from Sharp. This is a truly amazing looking device.
This smartphone went on sale in China on November 4. It has two variants: 4 GB RAM and 128 GB of memory, and 6 GB RAM and 256 GB of memory with gold details.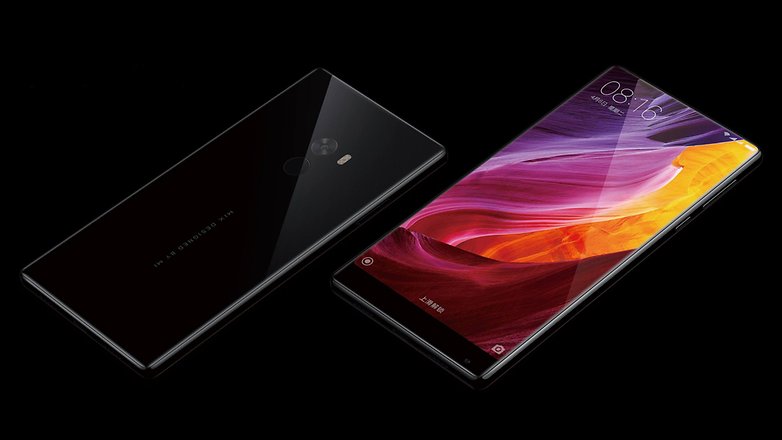 Huawei P10
The Huawei P10 replaces the P9 on this list. It has a trendy dual camera, great build quality, powerful processor and a gorgeous 5.1-inch display. The 3,200 mAh battery keeps the impressive Kirin 960 processor and 4 GB of RAM going throughout the day. The phone comes with the latest version of Android, Nougat, plus its internal memory can be expanded with a microSD card.
On notable thing about the Huawei P10 is that its design resembles the iPhone, especially the rear of the device. While it isn't going to be made available in the US, the P10 is a really impressive, beautiful device worthy of your consideration.
Lowest price: Huawei P10
Best price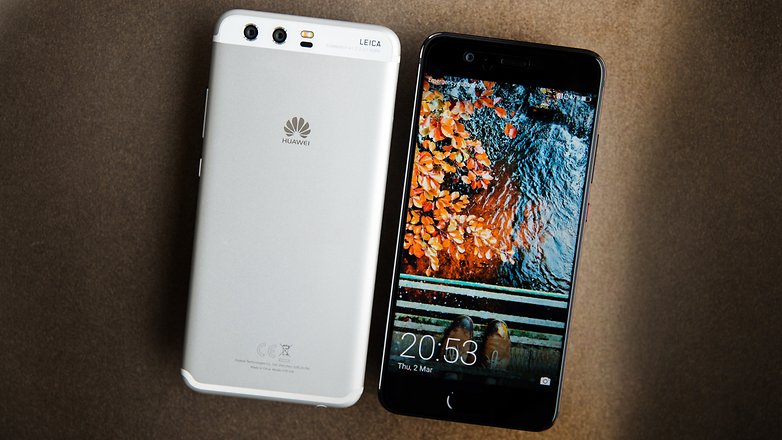 Meizu Pro 6
When you want to import the best Chinese smartphone, features are an important thing to take into account. In principle, Chinese smartphones offer a good value for money, and this is indeed the case with the Meizu Pro 6. The smartphone is impressive on many fronts but it has two weak points to take into account: no 800MHz 4G and a unique UI.
The phone is well-designed, but that's only because it's an iPhone clone. Fans of stock Android might get scared away by the unique FlymeOS, which is based on Android 6.0 Marshmallow. The 5.7-inch display is protected by Gorilla Glass 3. Under the hood, there's a Mediatek MT6797T Helio X25 processor, 4 GB of RAM and 32 to 64 GB of internal storage. It also has a 21 MP rear camera and a 5 MP selfie camera.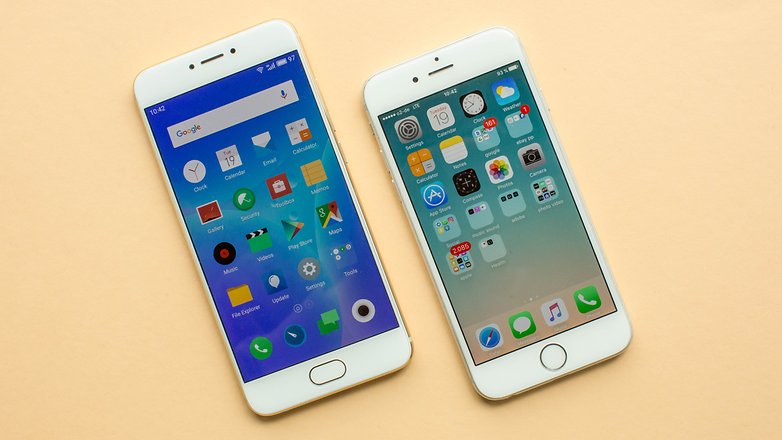 Lenovo ZUK Z1
You may not have heard of the ZUK Z1, but you'll wish you had. Backed by Lenovo, the ZUK Z1 has outstanding battery life, a rock-solid fingerprint scanner, good performance and a very decent camera, all for the low price of $220.
The ZUK Z1 also features a 5.5-inch Full HD display, Snapdragon 801, CyanogenMod OS 12 (based on Lollipop), 64 GB internal storage, 3 GB of RAM, a 4,100 mAh battery and 13 MP Sony sensor. Not bad at all.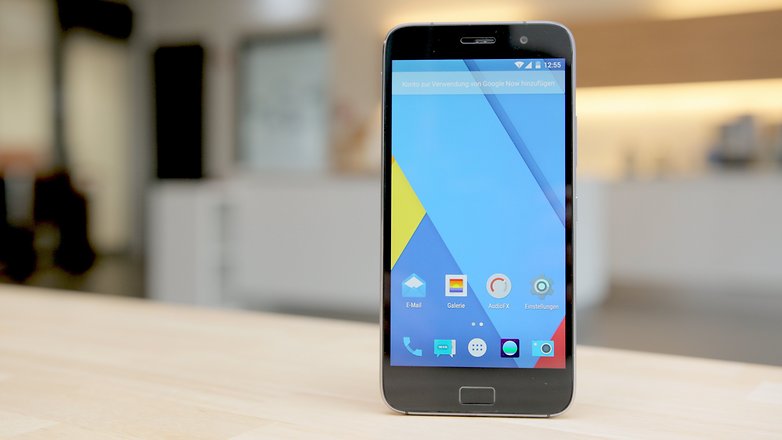 Lenovo Vibe P1
Lenovo's Vibe P1 has one feature that will absolutely destroy what you thought was possible for a $160 phone: a 4,900 mAh battery. That's not a typo, the Vibe P1 has a battery that's double the size of many other smartphone batteries right now.
But that's not all – the Vibe P1 also delivers super fast-charging technology to get that monster battery charged pronto, as well as a fingerprint scanner, 5.5-inch Full HD display and Android Lollipop. Did we mention this thing only costs $160?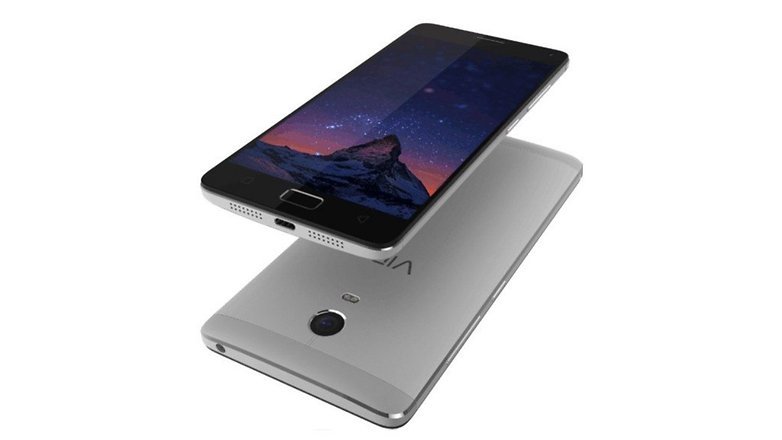 How do I get one of these phones?
Where there's a will, there's a way. In our device reviews, we always provide info on the best price for a device and share links for where you can buy one (just make sure you check the phone's LTE frequencies to ensure they will work with your carrier before you buy).
There are also a bunch of excellent online retailers in China willing to ship a device globally, many of which can be found in our article on how to buy Xiaomi phones in the US.