Update: Best USB Type-C battery pack
Carrying an external battery or portable power pack is the best way to avoid running out of power and being left with a dead phone, so we've compiled this roundup of the best portable chargers available. Whether you need to charge your phone multiple times during a weekend away or just want to top it up before the commute home, you'll find something to suit your charging needs.
Which type of driving games do you prefer?
Choose Adventure game or Arcade game.
Oops! Seems like something went wrong. Reloading might help.

Oops! Seems like something went wrong. Reloading might help.
Best USB Type-C battery pack
USB Type-C is found on more and more Android smartphones now, like the Google Pixel, and our best external battery recommendation in this category goes to the Anker PowerCore+ 20100.
Lowest price: Google Pixel
Best price
This one is our favorite because it charges fast, has a large capacity and is sturdier than its closest competitors. At around $50, it's not the cheapest charger on the list, but this isn't an outrageous price for something with a capacity of 20,100 mAh.
This amount of stored power will easily charge your Android device several times over, and it can even charge multiple USB Type-C devices at the same time! For those who are looking for standard Micro-USB charging, there's another Anker battery pack in this list too, which is ideal for a weekend away.
What's more, the PowerCore+ 20,100 features 10 LED lights on the face which display its current charge level rather effectively (some batteries only have a single on/off LED).
Best portable charger for your wallet
Yes, credit card-size batteries do exist, but the TravelCard's style and performance ensure it's our current number one for your wallet. The TravelCard charger's dimensions come in at around 3.1 x 2.1 x 0.2 inches and it weighs just 57 grams. Its incredible sleekness – it's about three credit cards thick and only a little longer – means it's perfectly capable of fitting in a normal-sized wallet.
The TravelCard comes with cables built into its body to guarantee a compact feel and its 1,500 mAh of power will fill most modern smartphone batteries by around 30-40 percent.
It's not especially fast to load your device – largely due to limitations caused by its size and heat transfer – and it's also expensive for the capacity it holds. What you are paying a premium for here is the convenience.
It's a good idea, well-presented, and could help you out when you're in a tight spot. Find it at their site via the link below.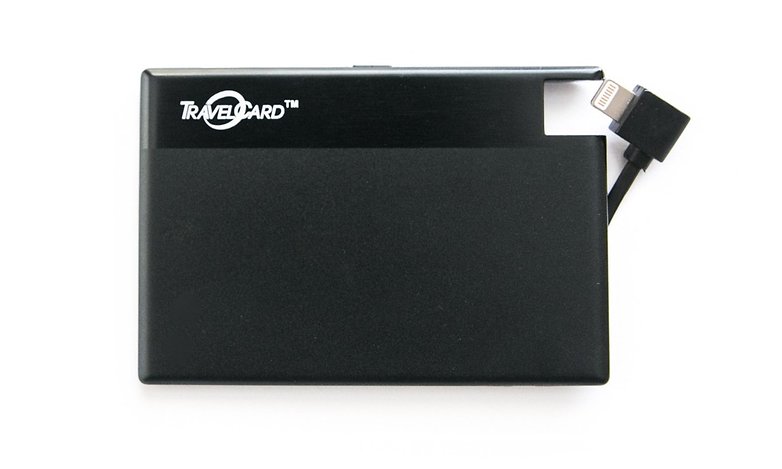 Best external battery for your pocket
We recommend the Limefuel Blast L25X as the best pocket-sized portable charger. It measures just 3.6 x 1.5 x 0.8 inches and weighs only 2.3 oz – about the same as lip balm.
The Limefuel Blast L25X holds 2,500 mAh of power, which is not quite enough to fully charge most modern handsets but it's enough to give it a quick boost. The Blast L25X's price and portability make it a great value, no-hassle charging solution.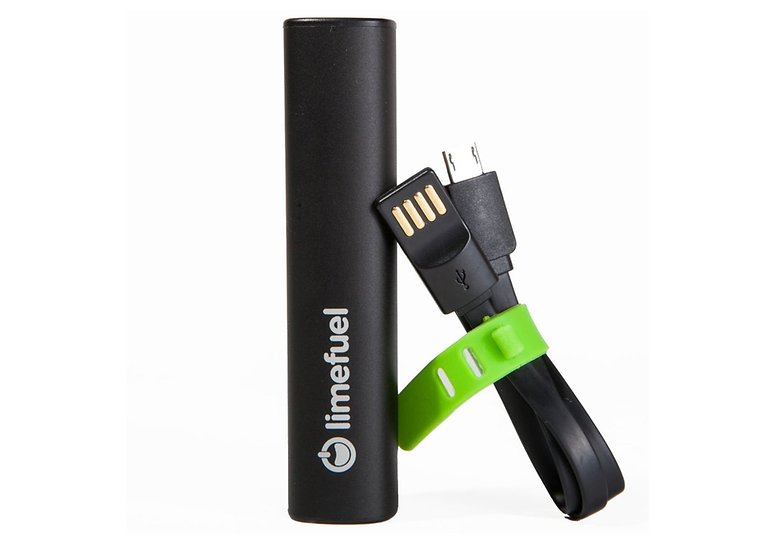 Best external charger for your bag
The EasyAcc 6000 mAh is slightly larger than the Limefuel option above, both in battery capacity and physical size, but it's still reasonably portable and slightly cheaper. We recommend the EasyAcc 6000 mAh if you want a portable power source that can fully charge your device with juice to spare, and don't mind sacrificing a little ease when it comes to portability.
It's a cleverly designed external battery, featuring a built-in USB cable, which is neatly concealed in the side of the device, and it can charge two units at once. It's well-regarded and well-priced, and you can check it out at the Amazon link below.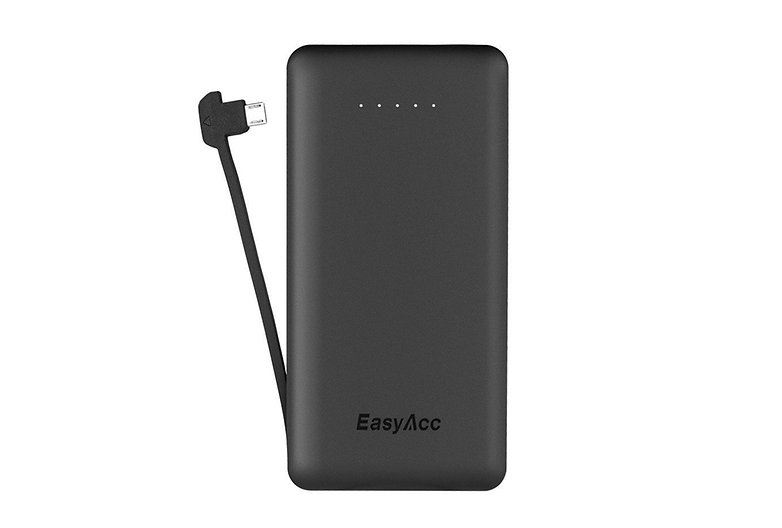 Best external battery for a weekend trip
For a weekend trip, we recommend the Anker PowerCore 15600. Anker is a veteran of portable power solutions, and the PowerCore 15600 combines a high energy capacity with lightning fast charge times and a durable build.
The Anker PowerCore 15600 can charge two devices at once and is still small enough to carry in a bag. With enough power to charge the Galaxy S7 four times over (five times, in theory), this should be your go-to power bank when you're going to be away from a power outlet for a number of days.
The PowerCore 15600 used to cost more, but it's a crazy good value at its current price of $19.99.
Anker PowerCore 15600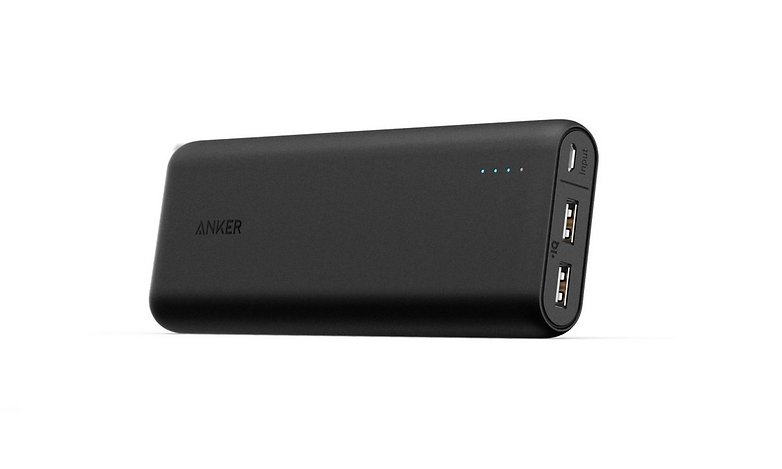 What's your favorite portable battery pack? Have any brands gone beyond expectations or let you down? Let us know in the comments.