The essential tips and tricks for Facebook in 2018
Let's face it, it's impossible not to feel a little bit paranoid after all of the data and privacy issues that have been in the news recently, but at the same time, Facebook is such a big part of our lives. In this article, we talk you through some essential tips and tricks to help you make the most of the app.
Securing your account, making sure everything is private, preventing it from eating up your data, and choosing exactly what you want to see on your timeline should be the basic things to have in place on your account to make your Facebook experience better.
Jump to:
Keep your account safe and secure
Download your Facebook data
As you'll probably know, Facebook has been in the limelight recently for all of the wrong reasons, which has lead to a huge sense of distrust and anger towards the social media giant. Naturally, things are being put into place to try and make things right. A little too late, perhaps? Nevertheless, it's good to take advantage of them.
One feature is the ability to download your data. This is something you can do easily through the app.
Go to Settings.
Click Download your information for a copy of your Facebook data.
Wait for your data to download (this could take around half an hour)
Now you will be able to review everything from the moment you signed up to Facebook to right now.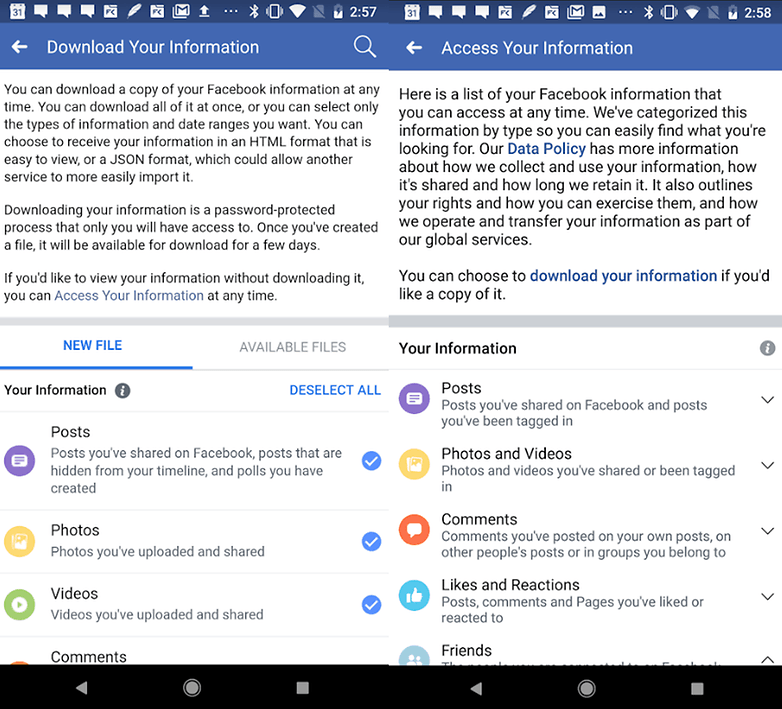 Review your privacy
There's no better time to do a Privacy Checkup. As well as checking who can see your posts and information, you can also check out what apps you've used Facebook to log in to. I was surprised to see a couple of Apps i'd never even heard of, but these can be easily removed using the menu.
Go to Settings
Then click Privacy Settings
Click Check a few important settings and it will begin the process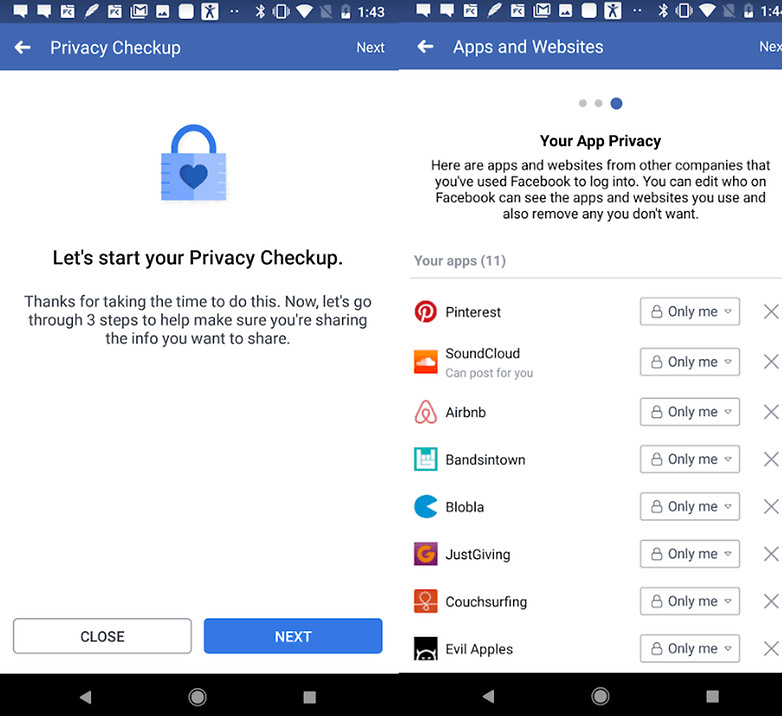 Limit your old posts
If you've been using Facebook for a long time, you may have countless posts and a large friend list, perhaps even with people you don't know, old friends, ex colleagues, family and so on. Because of this, it's useful to review the following settings.
Scroll down to Privacy in Settings
Select Timeline and Tagging
Now you can enable reviewing tags before they actually appear on your timeline, as well as limiting past posts all in one go, in case you have some public posts lurking in there somewhere.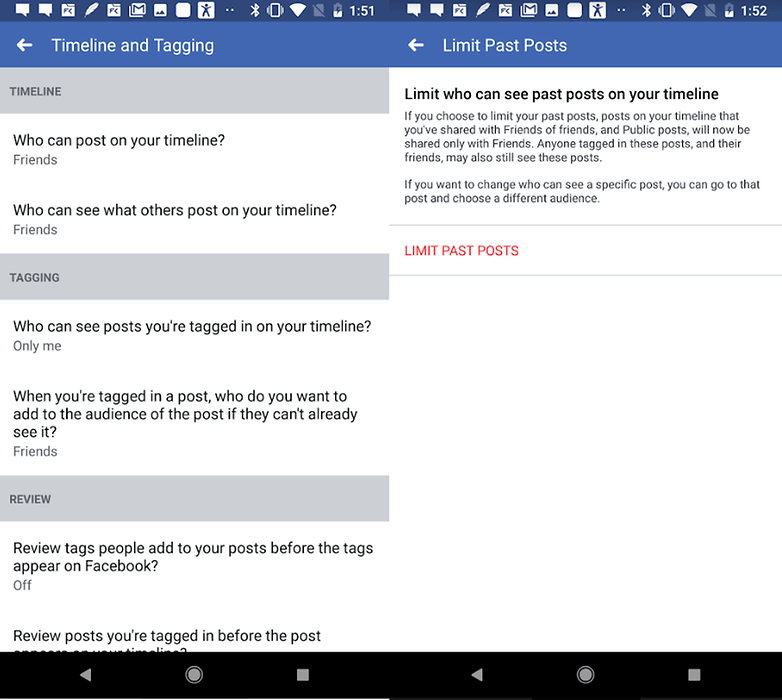 Create login alerts and log out remotely
If you're concerned about someone potentially hacking your account, you can set up login alerts with a few clicks to put your mind at rest.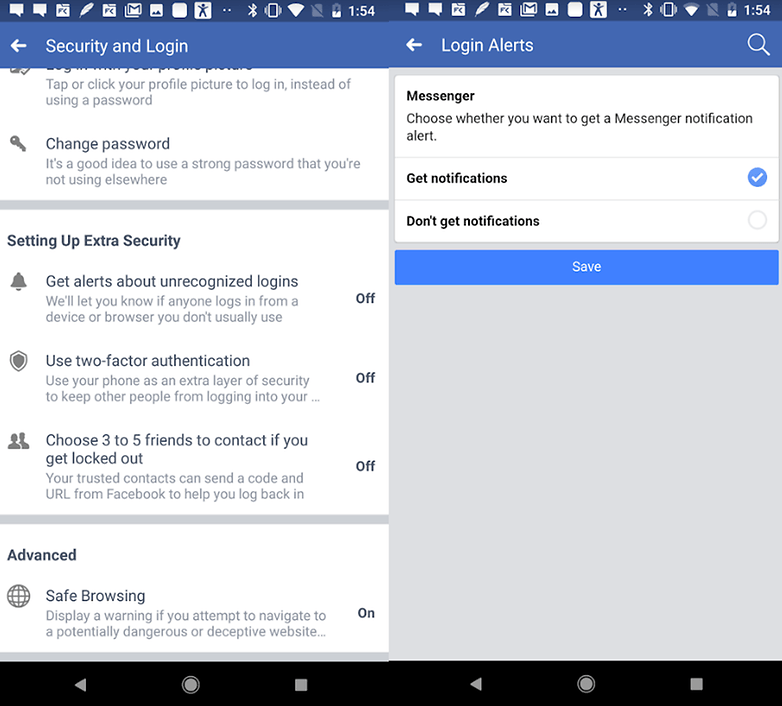 If you're in a situation where you need to log out of your device, let's say if you've had your phone stolen, this can also be done remotely via the app.
Get the most out of Facebook
Choose what's on your feed
Although you don't have much control over what ads you see on your news feed, you can do a lot regarding your friends list. You can go into your friends list and individually assign what type of friend they are, and from this, Facebook will determine how much of their content you will see.
For example, choosing close friends will mean you'll never miss a post, and it will appear first at the top of your feed. In addition to this, you can unfollow friends whose posts you just don't want to see. It might be a bit of a tedious process, but eventually you'll see more of the things that you actually want to see.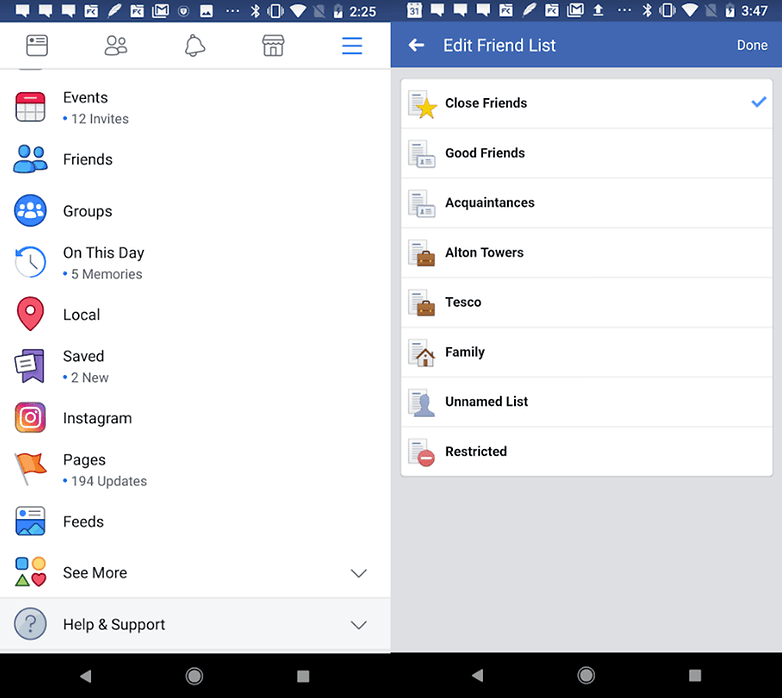 Try out Facebook Lite
If you're phone is running particularly slow, don't forget that there are Lite versions of both Facebook and the Messenger app. These can of course be found on the Play Store.
Switch on Data Saver
By default, Facebook plays videos automatically and this drains data. It's super easy to resolve the problem.
Click the menu in the top right
Click the Data Saver option
The Wi-Fi option underneath will only be visible once you enable Data Saver, and Always turn off Data Saver on Wi-Fi should be selected as default.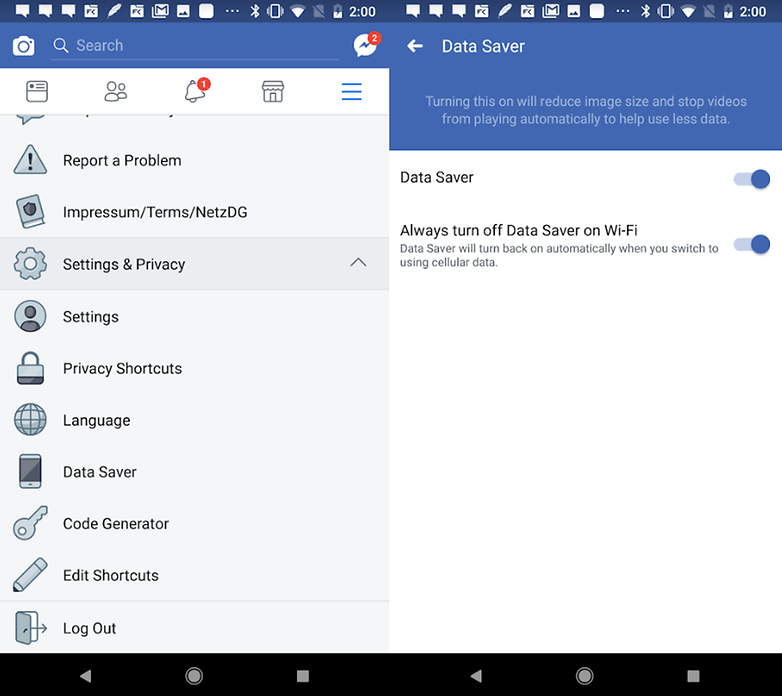 Had enough of Facebook?
There's no better time to leave
A lot of you might feel the need to ditch the app completely, and that's understandable after the Cambridge Analytica scandal. You have a couple of options, either deactivate your account, whereby you will be able to reactivate it by logging back in, or deleting it permanently. Everything you need to know can be found in our dedicated article here:
---
---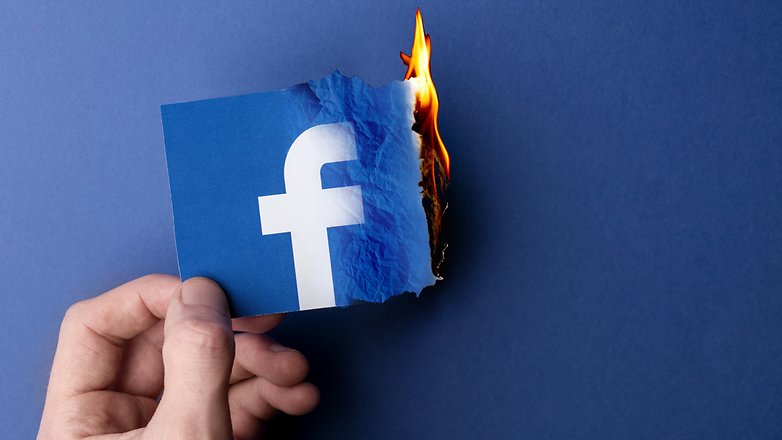 Did you find these steps useful? Do you have any Facebook tips you'd like to share? Leave a comment.