Transform your phone with the best Android lock screen apps
Update: New for 2018!
The lock screen on your Android device isn't just there for functionality. It's also an important navigational screen you can use to jump straight to the features you use the most. Standard lock screens are fine, but our list of the best Android lock screen apps and widgets will make unlocking your phone more fun and practical.
Jump to:
Always on AMOLED for that Samsung feel
Ever wanted that always on lock screen typically found on Samsung smartphones? Well, now you can have it no matter what device you have. Always on AMOLED is not really a lock screen per se, but it does emulate one. It can show the clock, notifications and various other things. You do have to hand over an excessive amount of permissions to the app to get it to run, however, and it an LCD screen doesn't really do it justice but if you've got an OLED display it's a cracker.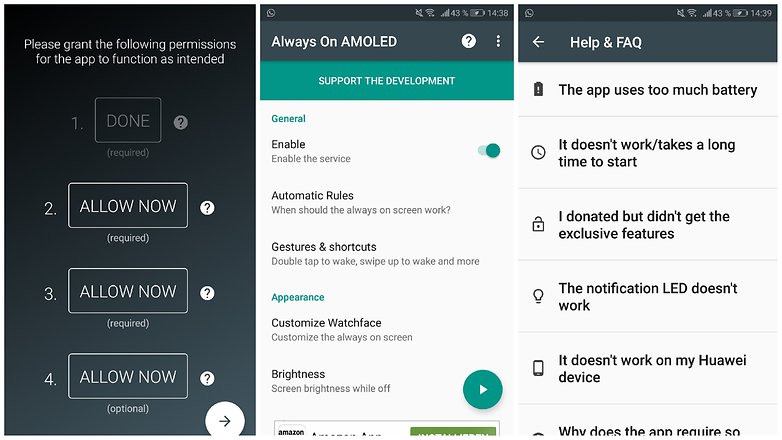 Hi Locker for affordable customization
Hi Locker's offers a CyanogenMod-style quick launcher that works by holding and swiping over to one of your favorite apps to quickly open it from the lock screen. It has 3 styles of lock screen: classic, Lollipop and iOS, and a separate screen dedicated to your calendar, where you can quickly view upcoming events. It's got a decent array of ways to customize it, too, including custom greetings, different fonts, and automatic wallpaper changes.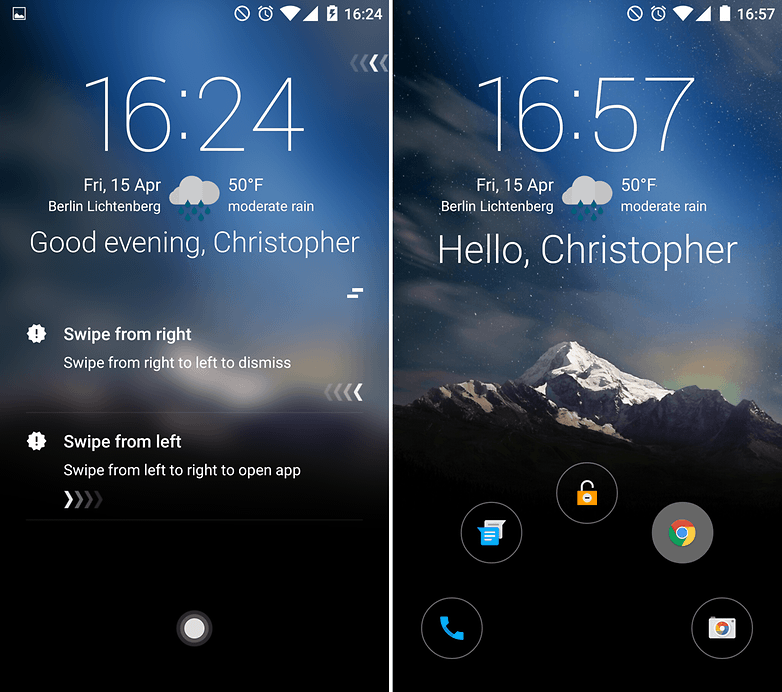 Hi Locker usually costs 2 bucks, but as it's currently on sale, it's well worth installing for free and taking it for a test drive.
LokLok turns your lock screen into a fun messenger
LokLok is a fun idea, but your friends need to get involved too if you want to get the most out of it. LokLok lets you draw on your lock screen and then send the drawing as a message to a friend who uses the same app. This message will then appear on their lock screen for them modify and send back to you, if they wish.
Loklok is free to try and fun, so definitely worth a shot. IAPs exist for extra features like sticker packs.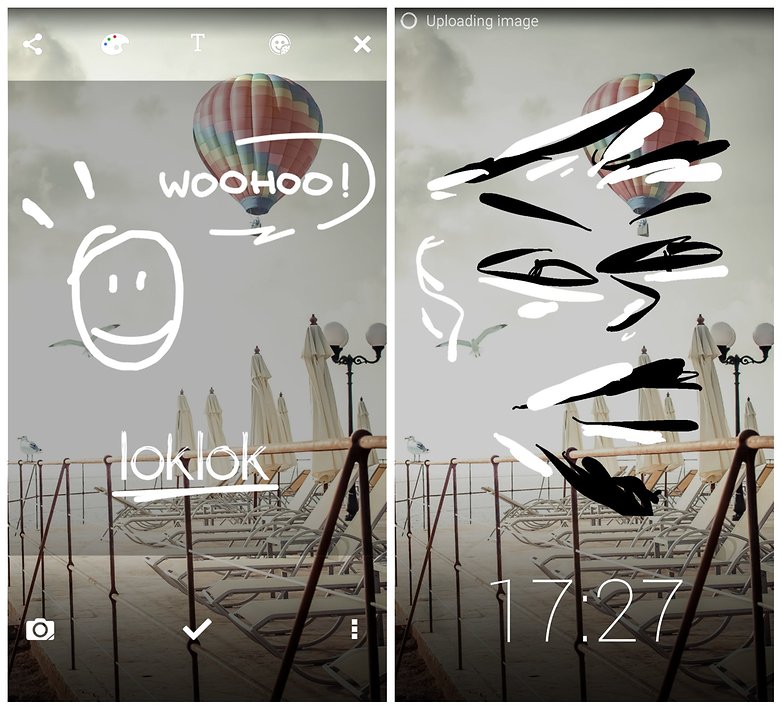 CM Locker for no-nonsense functionality
CM Locker has a slide-to-unlock function, à la iOS, as well as power-saving feature that cleans out batter-draining apps directly from the lock screen. You can choose to use a pin or pattern to unlock your device, and there's an intruder alert feature that will take a photo of anyone who unsuccessfully attempts to unlock your phone. It's a no-nonsense screen locker that lets you control your music playback, view recent messages and check the weather forecast and it comes highly recommended.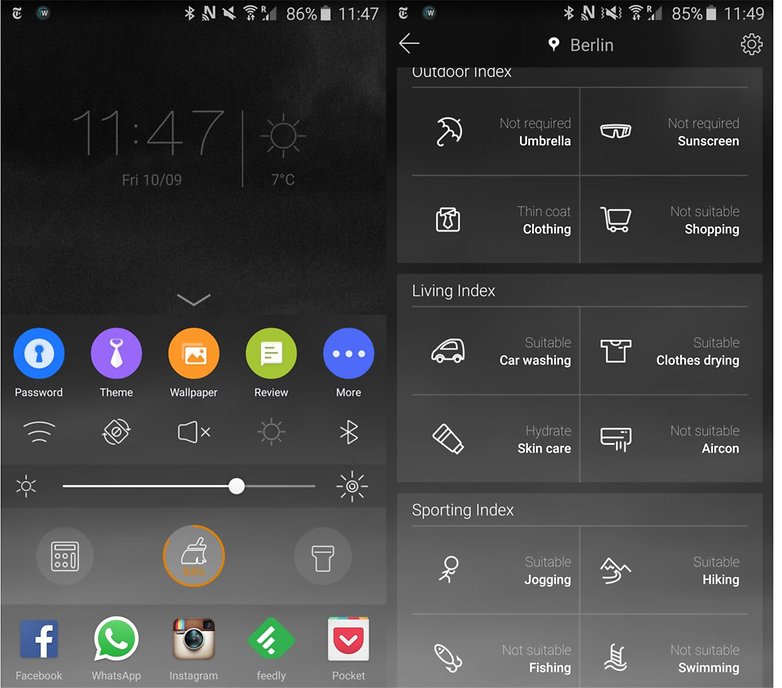 Exercise your grey matter with Semper
The app formerly known as UnlockYourBrain turns unlocking your phone into something quite valuable. It uses the 80 or so times you unlock your phone every day to keep your brain ticking using simple maths and vocabulary exercises. Does this mean you can't access your phone if you don't know what 12 x 8 is, or what 'el amigo' translates to? No, thankfully UnlockYourBrain lets you skip questions and access your phone anyway, so no pressure.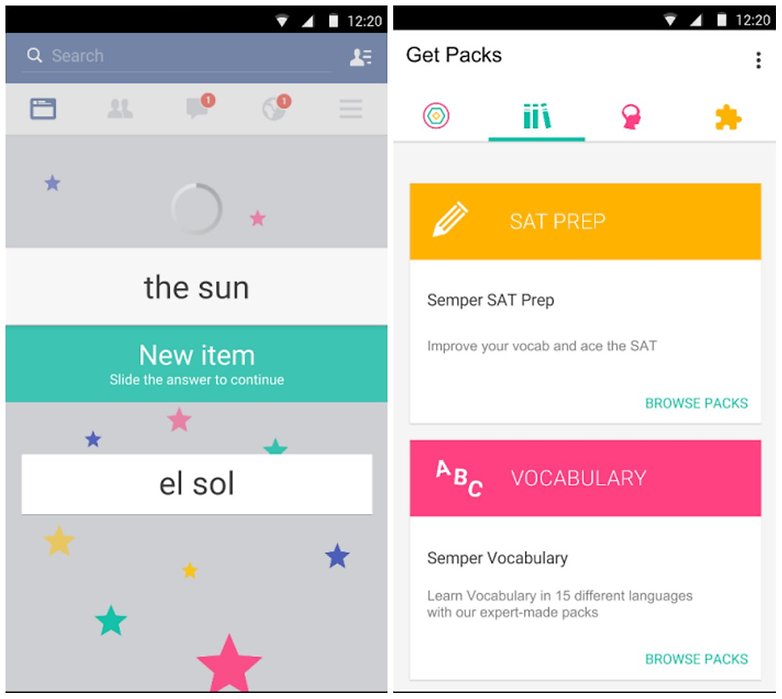 Next Lock Screen has brains and beauty
Microsoft's new philosophy of going cross-platform and cross-OS with its software has been paying dividends, and Next Lock Screen is another fine example of Microsoft's design acumen complementing the Android ecosystem.
Next Lock Screen looks elegant and simple, but beneath the surface it's cleverly calculating which apps you're most likely to use based on your location (home, work and so on), then presenting you said apps. You don't need to use this feature of course, but Next is still worth using for its neat presentation of notifications, calendars and other key phone functions.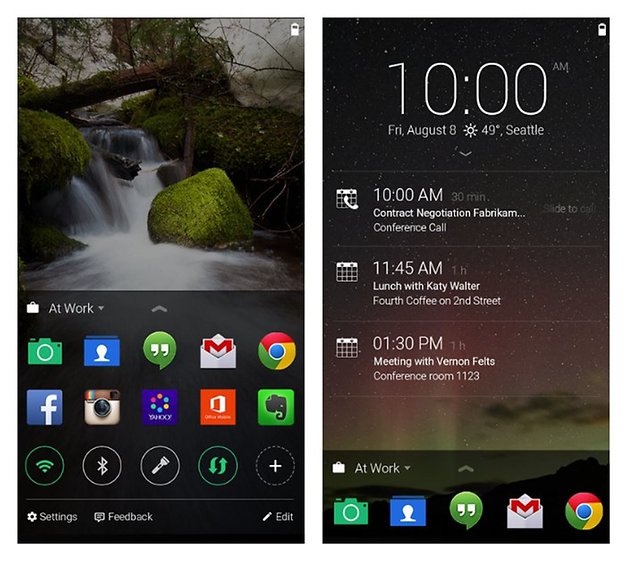 AcDisplay for minimal elegance
Plenty of lock screen apps go for a minimal look, but none do it quite as well ad AcDisplay. Small icons appear for notifications, and you simply hold your finger on one of these icons to see the notification in more detail, after which you swipe down to dismiss it. AcDisplay even uses your device's sensors to detect when it's in your pocket or in use, so the screen switches on and off accordingly.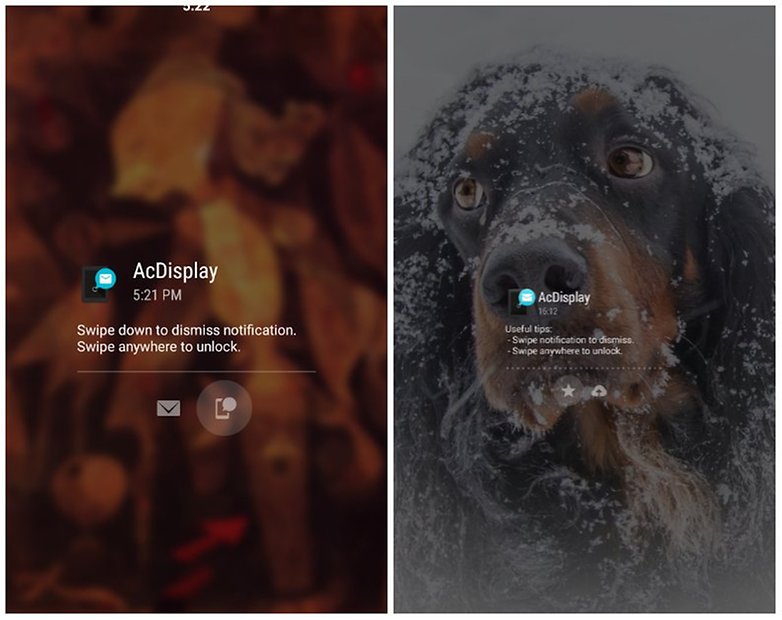 C Locker Pro knows a few shortcuts
C Locker Pro is a sizable lock screen package that offers a ton of features and shortcuts to refine your lock screen. There are more than 30 custom shortcuts you can create to make calls, access apps or read notifications from your preferred social networks. One of our favorite options is being able to double- or triple-tap your screen to turn it off – a feature usually reserved for high-end phones.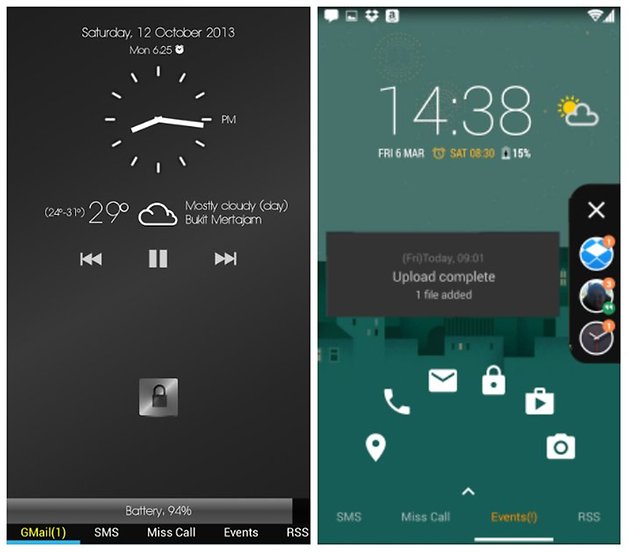 DynamicNotifications saves you power and stress
DynamicNotifications is a subtle lock screen app that's easy on the eyes as well as on your phone's battery. By default, it has a plain black background, and notifications only switch your screen on when the phone is not in your pocket, bag or face down. This app doesn't actually have to be used as a lock screen, but the option exists if you buy the premium version (US$1.99). You can customize what what happens to notifications when you swipe them, and also set a 'night mode', in which you won't receive notifications when you're asleep.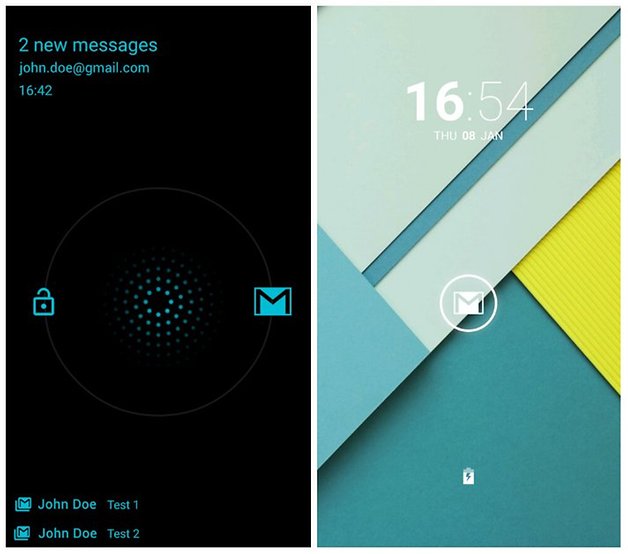 Are there any lock screen apps that we missed out? Let us know, then maybe they'll make it into our next lock-screens list!