One of the best things about Android is how easy it is to customize, modify and otherwise set up your smartphone or tablet exactly as you want it. With a little know-how and the right apps, you can make your phone truly unique. If you're not sure where to start, our list of the best apps to customize Android will set you on the right path.
This list isn't hierarchical, and how appropriate each app is for your custom needs will depend entirely on what exactly you want to achieve. Combining several of these apps together will get you something truly unique.
Flashify
If you want to get serious about customizing Android rooting your phone is the best solution, and if you're just taking your first tentative steps into the world of rooted phones Flashify is a good way to start.
Of course, not everyone wants to go that far so we've also shared some cool hacks for non-rooted Android phones, and you don't need root for the rest of the apps in this list either.
Flashify is a simple app that requires root access, but once granted, there's nothing it can't do. You can install a custom recovery, flash custom ROMs, zip files, boot images and recoveries, as well as manage your backups. If you want to make extra sure that you have a safe backup of your phone somewhere before you start flashing, lots of root users use apps like Titanium Backup too.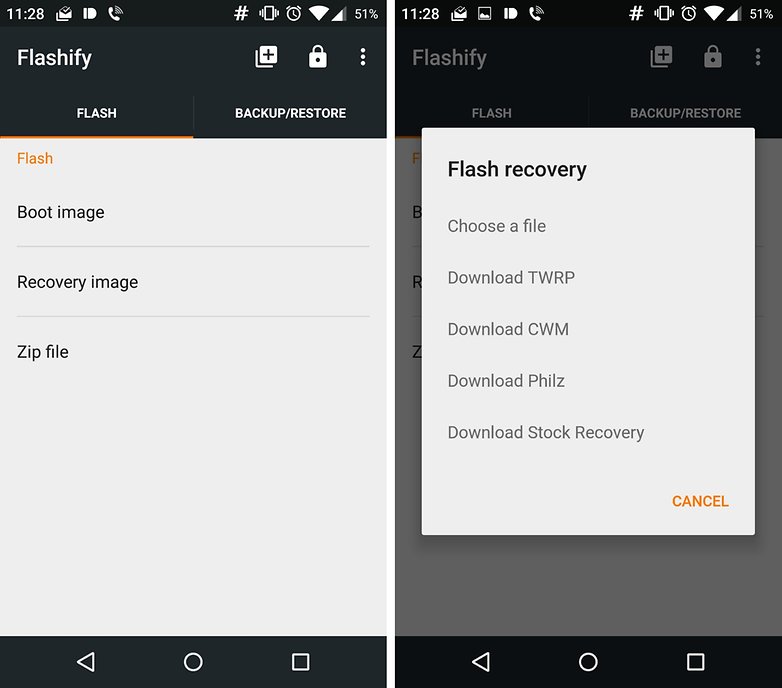 Flashify (for root users)

Nova Launcher
While Nova Launcher isn't necessarily our favorite launcher, it's widely-regarded as one of the most customizable, and there's a free version that doesn't skimp on features too much either.
You can pretty much set up everything on your Android to behave the way you want with Nova, from appearance to animations to app icons to gesture controls. You can even import previous launcher settings from another Android device, which makes Nova a good long-term option.
The paid Nova Launcher Prime version of this launcher adds a few more features, but check out the free version first because it might not be necessary for you to pay for the app in order to get what you want out of your phone.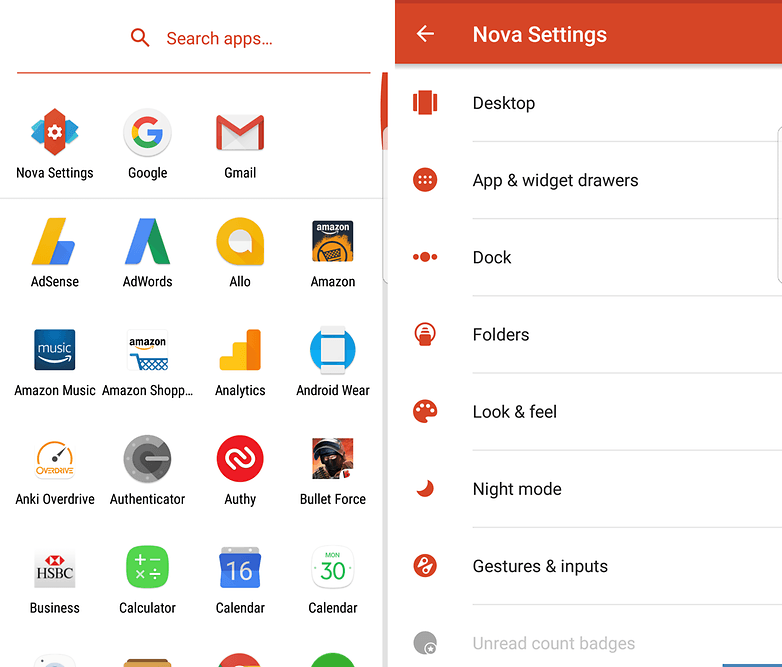 Nova Launcher

Icon packs
With a custom launcher installed, and your phone is already taking on a new look, it's time to delve into the expansive world of icon packs to mix things up a bit. As you'd expect, installing an icon pack replaces the current app icons on your phone with different (and presumably better) ones.
While there are lots of different icon packs to choose between, when you settle on one (or two, or five), you can then either apply them individually (many packs have thousands in each app) or you can set an icon pack theme to give everything a more streamlined look.
Icon packs are available from the Play Store and work with most major custom Android launchers, but you will need to pay for many of the best packs. There are free ones (with in-app purchases) too though. Don't forget to check out exactly what icons each pack contains though, as it's always annoying to add an icon pack and then you don't have new icons for some of your favorite apps, particularly if you paid for the pack.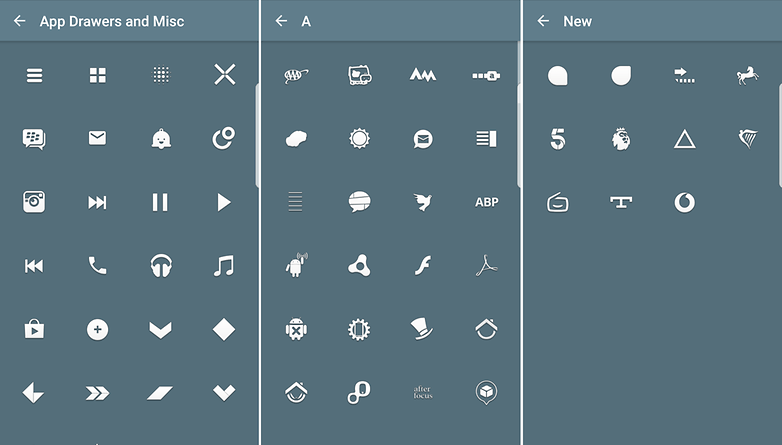 Zedge
If you want to customize more than just the look of your phone or your home screens, but don't want to install three or four different apps to achieve your goals, Zedge is a solid option for a single app that allows you to modify a whole lot of your phone.
In addition to wallpapers and icon packs, you can add custom ringtones and notification sounds - and given that there's such a huge number to choose between, you can also just set them to automatically update periodically, whether that's each day or every hour. You can even download games from directly within Zedge, if you want to.
Images scale to your phone's screen dimensions, and you can set specific ringtones for every contact you have, so you know who's calling before you even see your screen. Zedge also includes four different widgets that allow you to set a custom clock or quickly launch games, among other things.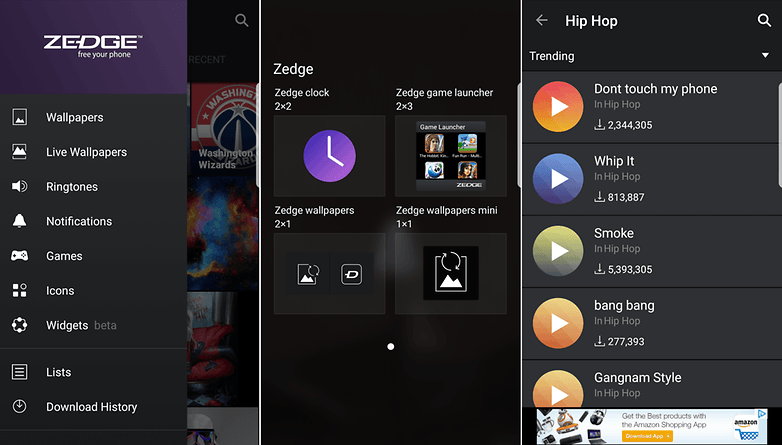 ZEDGE™ Ringtones & Wallpapers

Ringdroid
OK, so Zedge was a little too much for you, but you still want to set custom ringtones. If that's the case, Ringdroid is well worth checking out for a few reasons.
Firstly, it's open source, free and doesn't contain ads - and there aren't too many apps that you can say that about now. Secondly, it's really simple to use and good at it's job. Your favorite song probably lasts for three or four minutes, so making that your ringtone isn't really a good idea. Using Ringdroid, you can turn any song into a ringtone-appropriate length: just isolate the particular riff or chorus you like and create a new audio file, which can then be used just like any other ringtone.
You can set your new ringtone as a notification or contact ringtone, or as an alarm. While there are other apps that do the same thing, Ringdroid is simple and gets extra points for being open source.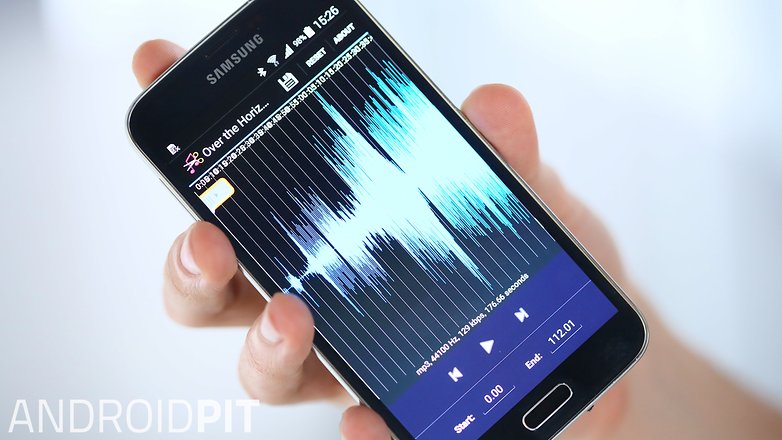 Ringdroid

Defumblr
If you want a handy way to launch contextually-relevant apps, but don't want to trust your phone to the previously great Cover app (it hasn't been updated since 2014), then Defumblr is the way to go.
In a nutshell, it tries to make your lock screen a whole lot more useful by making it really easy to fine-tune the sort of notifications you get without wading through lots of options and menus. As such, swiping on a notification gives you additional options (like blocking messages from a specific sender from getting to your lock screen or allowing you to block notifications from specific apps altogether.
At the bottom of the screen, there's a little bar/arrow to pull up, which reveals your most frequently used apps and a few 'challenges' (like seeing how few times you can unlock your phone in a day, for example) to try and keep things feeling fun. It's also free to use, which is a bonus.
A potential drawback, however, is that it doesn't support fingerprint scanners as yet, it seems. You can lock the Defumblr screen with a PIN or pattern though.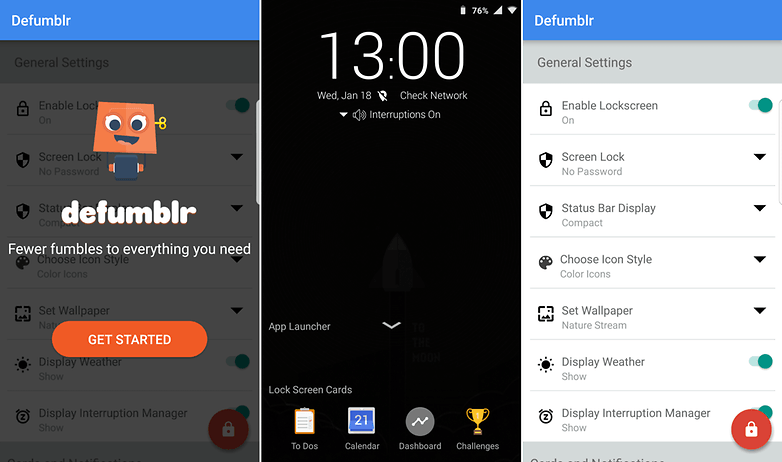 Defumblr Smart Lock Screen

Xposed Framework
If you want to go one step further than just modifying the appearance of your phone, the Xposed Framework allows you to select (and remove) any features or modules that come pre-installed on your phone that you never use.
While it might sound like you need root access, you don't - but you should make sure you have a recent backup of your phone stored somewhere else before you start, as the Xposed Framework does warn you that it can 'soft brick' devices by sending them into a boot loop.
However, if you're interested to tinker around with Android a little more than usual, Xposed Framework will certainly let you do that. There are different versions to install, depending on which build of Android you're running though, so make sure you get the right one. Many Nougat phones aren't supported at the moment either.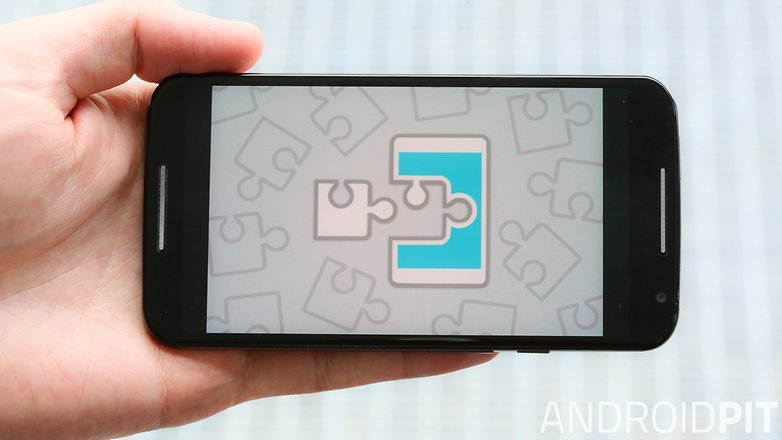 What are your favorite apps to customize your smartphone? Do you think you'll use any of our suggestions yourself? Let us know in the comments.