The best apps to customize your Android for a truly unique look
One of the coolest things about Android is the ease with which you can customize, modify and otherwise set up your smartphone or tablet to be exactly how you want it. With a little know-how and the right apps, you can make it truly unique, and if you're not sure where to start, our list of the best apps to customize Android can help.
Note: This list is not hierarchical, and these apps are not presented in any particular order. Their appropriateness for your custom job will depend entirely on what exactly you want to achieve. Needless to say though, combining several of these apps together will get you something truly special.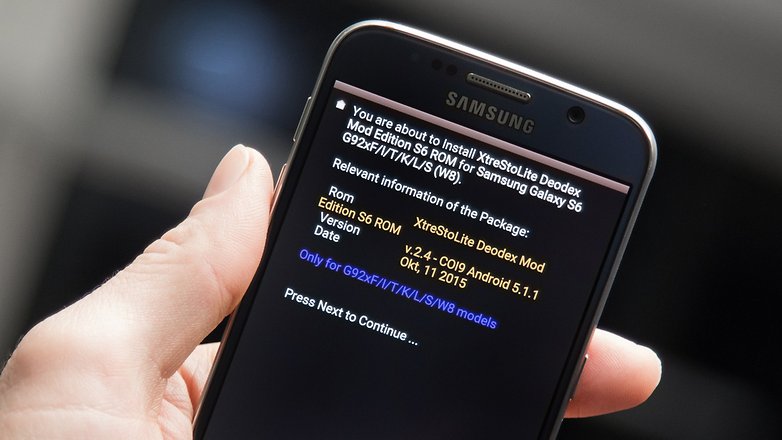 Flashify
If you want to get serious about customizing Android then rooting your phone is the best solution (of course, not everyone wants to go that far, so we've also shared some cool hacks for non-rooted Android phones).
If you are rooted and want to do some serious customization, then you really can't do better than Flashify, an all-purpose flashing tool that makes the whole process as simple as pie.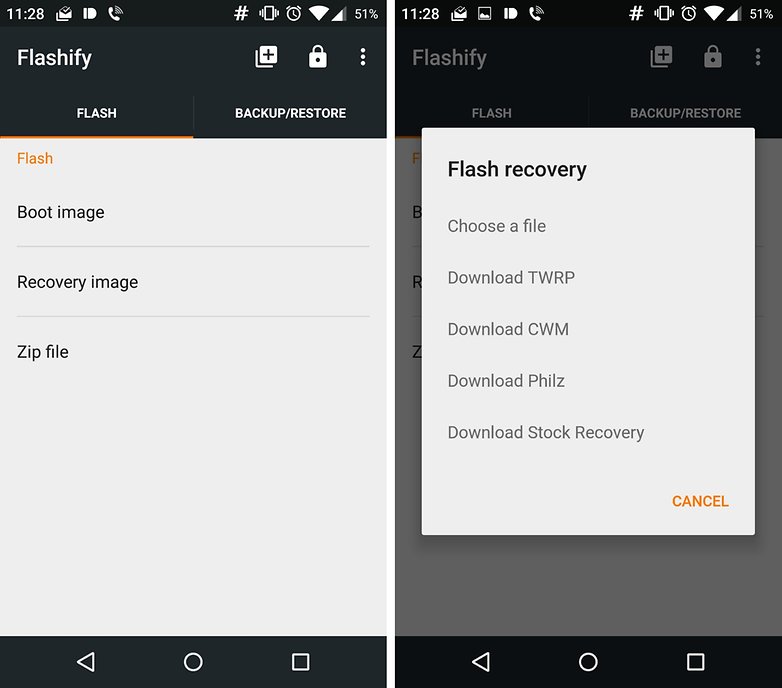 Flashify (for root users)

Flashify is a simple app that requires root access, but once granted, there's nothing it can't do. You can install a custom recovery through Flashify, flash custom ROMs, zip files, boot images and recoveries, as well as manage your backups.
Nova Launcher
Nova Launcher is widely regarded as the best custom launcher on Android. It is packed with features and advanced customization options and manages to avoid becoming too confusing.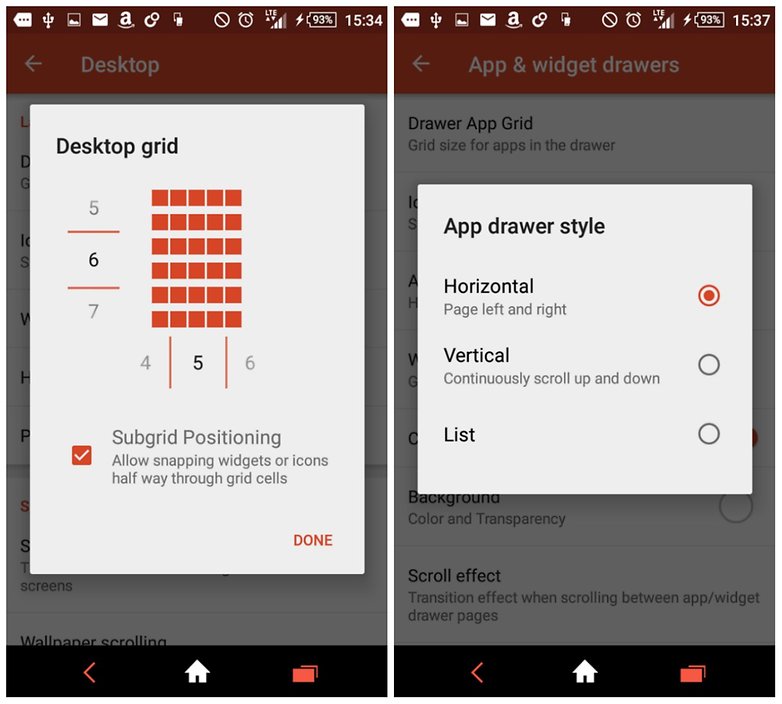 Nova Launcher

You can pretty much set up everything on your Android to behave the way you want with Nova, from appearance to animations to app icons to gesture controls. You can even import previous launcher settings from another Android launcher.
There is a paid version of this launcher, but it is not really necessary, because the free version brings plenty of features for nothing.
Icon packs
Once you've installed a custom launcher, you can delve into the wonderful world of icon packs. Icon packs replace the current app icons on your phone with new ones. You can choose them individually from thousands of different options or you can apply an icon pack theme to give everything a streamlined look.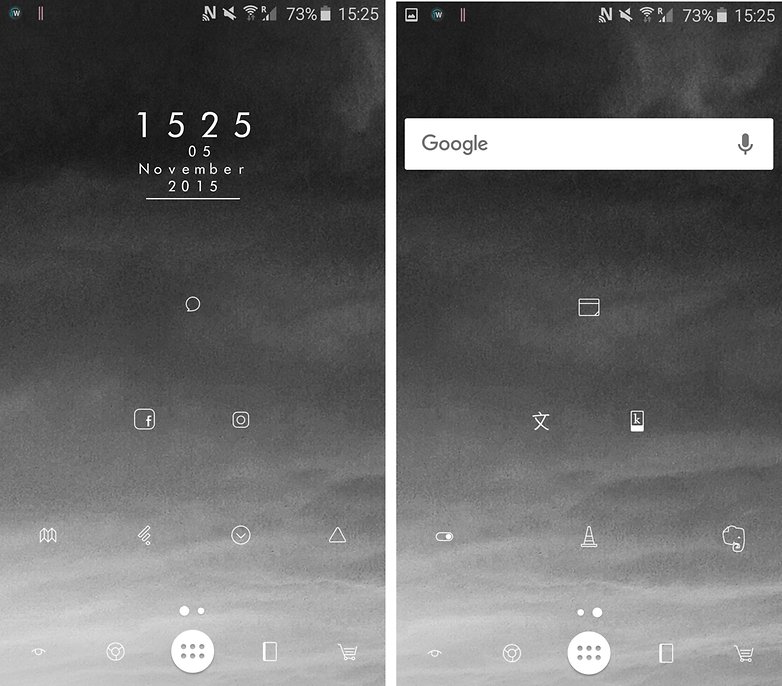 Icon packs are freely available in the Play Store and work with most major custom Android launchers. Just take a look at how many icons each pack contains, because there's nothing more annoying than adding an icon pack only to find half a dozen of your favorite apps have been left off the list.
Zedge
Zedge will furnish your smartphone or tablet with thousands of wallpapers, ringtones and notification sounds. You can trawl through the almost-endless possibilities to find the perfect image or theme for you, or you can change them every day (or even every hour), since you have so many to choose from.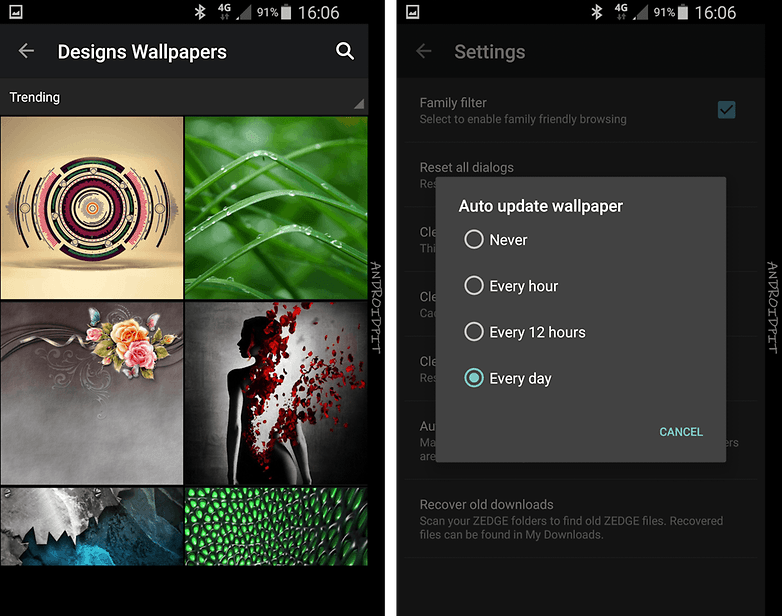 ZEDGE™ Ringtones & Wallpapers

Images are custom fit to your phone's screen dimensions, and you can set different ringtones for every contact you have. Zedge also includes a widget, which will keep you fully updated when new wallpaper or ringtones are made available.
Ringdroid
Your favorite song probably lasts for three or four minutes, so making that your ringtone is not a great idea (unless you never answer your phone). But not anymore. Thanks to Ringdroid, you can turn any song into a ringtone: just isolate the particular riff or chorus you like and create a new audio file, which can then be used just like any other ringtone.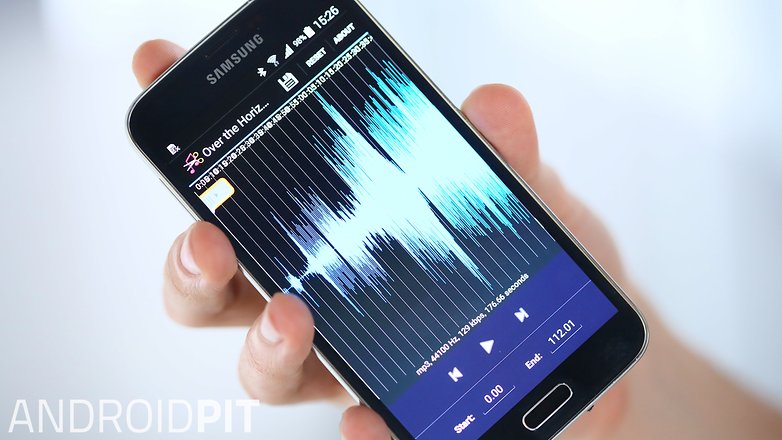 Ringdroid

You can set your new ringtone as a notification or contact ringtone or as an alarm sound, and the whole process is quick and easy. While there are many other apps that do the same thing, Ringdroid takes the cake when it comes to intuitiveness and simplicity.
Cover
Did you know it's not actually necessary to unlock your smartphone to view or launch your favorite apps? Cover is an intelligent lock screen app that learns from you to give you the apps you need when you need them. Take a look at how Cover works in the video below.
Cover Lock Screen (beta)

Thanks to Wi-Fi and GPS, Cover knows where you are and can change the apps available from your lock screen accordingly. So depending on your habits, you won't need to unlock your phone to access WhatsApp or Facebook at home or Gmail and your calendar at work. Cover is free, intuitive and extremely helpful. Highly recommended!
Xposed Framework
For me, the best way to customize a phone is with Xposed Framework. With Xposed modules, we can completely customize our smartphone from the inside out, adding or removing software features not useful to us. Where phones traditionally come with a whole stack or pre-cooked features, whether you want them or not, Xposed lets you add or subtract them based on what you actually want your phone to do.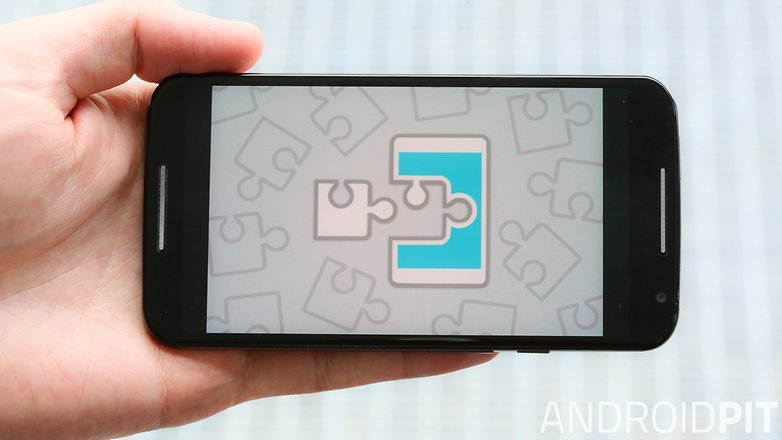 While it might sound like you need to be an expert on the subject, it is actually quite simple and you don't even need root access for Xposed to work. To use the Xposed Framework you simply download the Xposed Installer, investigate what the modules do what and then choose the ones that sound good to you.
What applications do you use you to personalize your smartphone? Let us know in the comments.