These are the best custom ROMs for Android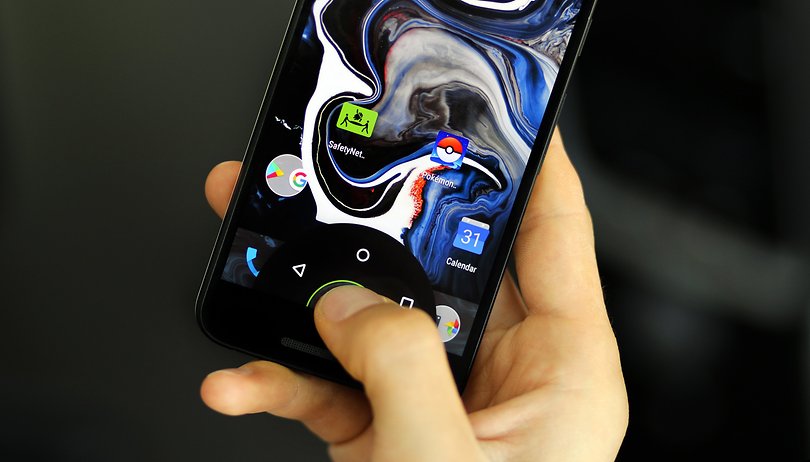 If you want to use your smartphone for more than two years, you will likely get reliable and up-to-date software only with ROMs.They also give you the opportunity to explore brand new designs and UIs, and offer new and impressive functions. If you've yet to explore the world of ROMs, here is our guide and list of the best it has to offer.
Custom ROMs: A dying hobby?
Good custom ROMs are characterized by an active community and support for many different devices. Unfortunately, this is not the case for many third-party firmwares. Many smartphone manufacturers have taken on important criticisms of their original firmware and proved users wrong. Here are some examples of the updates:
Previous security updates
Less pre-installed software
Improvement of the user interface
After about two, in a few cases three years, security updates are over. If you want to continue using your smartphone, you have to accept security risks or at least replace the software.
However, additional issues are waiting for the modders: protection mechanisms from SafetyNet. Because of these, apps refuse the service and games do not start. Well-known examples are Pokémon GO, Super Mario Run, Snapchat and Netflix. So, we have extended the feature table with the appropriate tests.
The same applies to the vendor image, whose closed-source components often have to be installed separately, which takes time. However, some ROMs already include them in their images and make installation and updates easier. Others deliver the matching images to the same location where you find the system firmware.
The best custom ROMs
Good custom ROMs are characterized by an active community and the support of many different devices. Unfortunately, fewer and fewer third-party firmwares match these criteria. Those who want to keep their Nexus 5 or his Galaxy S5 still up to date have only a few alternatives. If your smartphone needs a better user interface, less bloatware and earlier software updates, then you should consider a custom ROM.
Custom ROM features: quick comparison
Lineage
LineageOS for microG
Dirty Unicorns
Paranoid Android
Resurrection Remix
SlimRoms
updates
Download in the settings, installation via TWRP
Download in the settings, installation via TWRP
As an app
Integrated in the settings
Integrated in the settings
Manual via TWRP
Vendor-Image
Separately
Separately
Separately, even server
Integrated
Separately, same source
Separately
Root Access
Optionally as a zip
Only ADB as opt-in; optional as zip
No
No
Only ADB, opt-in
No
SafetyNet / Pokémon GO
No / Yes
n / A
n / A
Yes / Yes
Yes / Yes
Yes / Yes
Themes
via substratum
via substratum; not available without Play Store
via substratum
Per color engine or via substratum
via substratum
via substratum
Special features

Trebuchet Launcher
Privacy management
Volume profiles
Better camera app
Better music app
Screen recorder

F-Droid with extension pre-configured for automatic updates
Google-free replacement services
Rest like stick lineage

No browser

Dirty tweaks:

animations
OmniSwitch
Improved App Switcher
App Ops

Completely CAF-based
PA Browser
Shuttle + Music Player
PIE controls (new design)
Burn in Protection for OLEDs

Privacy Guard
Volume profiles

No browser
Developer tools

Interface options:

Status bar
Overview of open apps
Quick settings
navigation bar

equalizer
AudioFX
AudioFX
MusicFX
Snapdragon Audio +
AudioFX
MusicFX
LineageOS (the legacy of CyanogenMod)
Lineage is the legacy of CyanogenMod. Fans of the mod have to say goodbye to CyanogenMod and their favorite features. CyanogenMod was ideal for beginners, since the Wiki offered a great collective wealth of knowledge. Lineage was able to hang onto some of this in the form of its own Wiki. A backup copy of the old wiki was created for posterity, as well.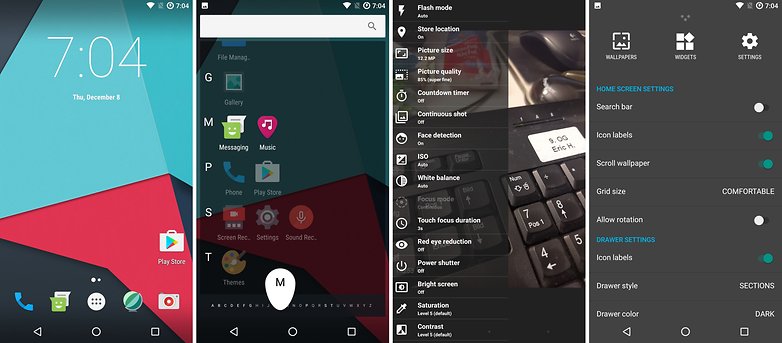 Lineage has a compact launcher, a feature-packed camera app and few pre-installed apps which leaves you with a lot of free memory. It also has volume profiles, which can mute the phone or make it loud under certain defined conditions. The privacy feature also sends incorrect data to apps that whose privileges aren't normally escalated. And the best thing: Lineage makes old smartphones fast again.
Unfortunately, Lineage OS recently announced that it's dropping support for over 30 devices. You can find the full list here.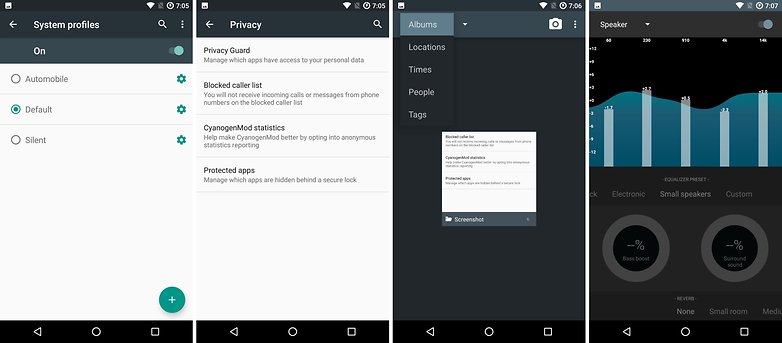 LineageOS for microG: Android without Google
Common to all custom ROMs is that they ship without Google apps. Anyone who wanted to use Android without Google anyway, is not yet well served. Important Google Suite souvenirs such as location services, play store, and theft protection should not be missing. Alternatives for some of these components are present in the microG version from Lineage. After installation, you can update your smartphone with ordinary LineageOS images.
Dirty Unicorns
Dirty Unicorns is designed for Nexus, Oppo, OnePlus, Xiaomi as well as some HTC and Samsung devices. It has similar features to Lineage and provides root access via apsp and regular updates for security and stability.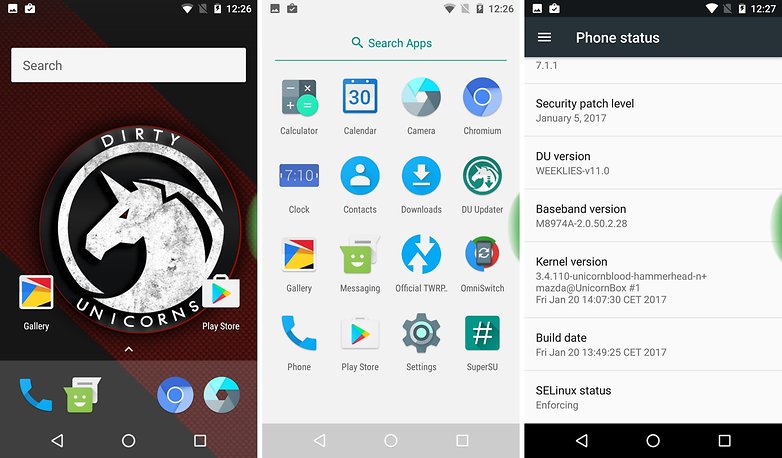 DU supports a wide range of devices. Also, the update frequency is exemplary.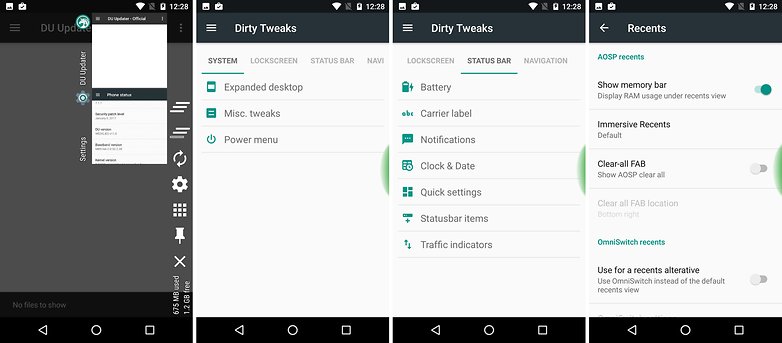 Thanks to OmniSwitch, you can easily multitask. Dirty Tweaks contain important settings options which are missing in conventional Android.
Paranoid Android is back
Paranoid Android is one of the oldest custom ROMs and is a popular alternative to CyanogenMod & Co. After a brief awakening in summer 2016, the third-party firmware once again fell silent. Following May 2017 though, there has finally been a big update again and an equally big promise: more frequent updates.
This new version brings Android 7.1.2 Nougat to smartphones. The CodeAuroraForum (CAF) drivers are expected to make more Snapdragon-based devices compatible with the ROM. In addition, we can expect more frequent updates from changing the substructure.
On the positive side, there was no need to install an additional vendor image for the Nexus 5X in conjunction with OpenGapps' Google apps. This effort makes operating system updates easier to handle compared to Lineage OS, where you have to get and flash the vendor images additionally.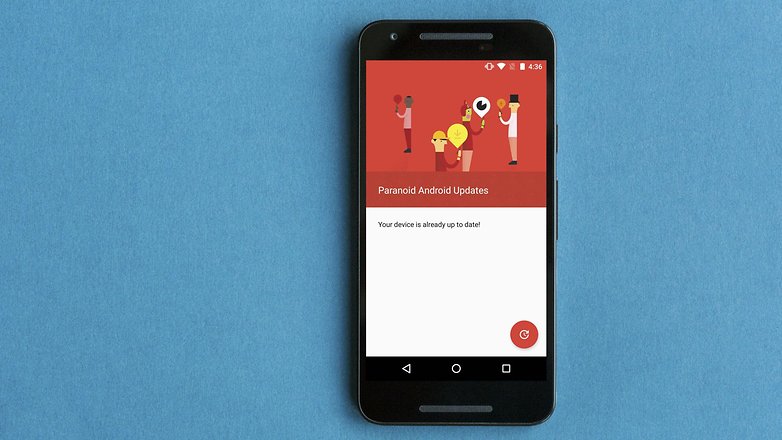 Resurrection Remix
Resurrection Remix has a large user base, supports several devices and offers the fewest range of functions. In our January 2018 test with the Nexus 6P, no variant of Google Apps allowed installations from the Play Store (bug 963), so we can make no statement regarding SafetyNet.
SlimROMs: bloatless but feature-rich
SlimROMs made a name for itself by offering a completely stripped down version of Android and letting you determine exactly how much of the Google Play services you want bundled in. Otherwise, SlimROMs is characterized by the ability to modify the DPI of fonts and icons and make everything as tiny as you need it to be. The Slim family currently supports almost 50 devices.
An alpha Android Lollipop build is out, but things are moving slowly at the SlimROM camp and updates are currently infrequent at best. Find out more at slimroms.net.
OmniROM
OmniROM is the true spiritual successor of CyanogenMOD. Developed by former members of the MOD team and based on the Android Open Source Project (AOSP), it is one of the best custom ROMs around. It supports a wide variety of smartphones, including OnePlus, Xiaomi, Nexus, Motorola and Sony devices.
One of its best features is the Advanced Settings app, which gives users access to various customization options. This includes the Flick2Wake tool, which allows you to flick the phone to turn on the screen. Pick2Wake can also be useful, as it wakes the device when put in a vertical position.
The notification drawer is also customizable - you can adjust the brightness of the screen by sliding across the status bar, change the position of the date and time, adjust how the bar is opened and much more. The list of launcher options is also quite expansive, making OmniROM one of the most interesting custom ROMs around.
AOSP Extended
As you can guess from its name, AOSP Extended is based on the Android Open Source Project. The custom ROM not only looks like sleek and modern, but also provides a smooth user experience and great performance. It offers a variety of features, many of which focused on customization.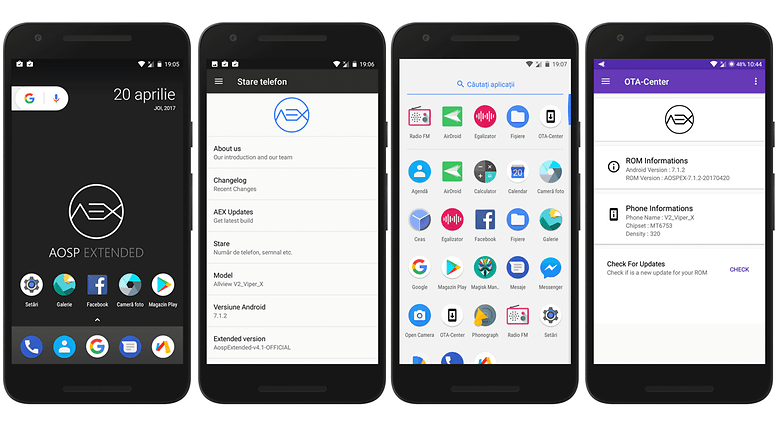 If you are a programming enthusiast or a more advanced user, you also take advantage of its open source code by contributing or creating your own build. The best part, however, is that the AOSP Extended development team is active and committed - you can expect monthly updates with security patches, as soon as they are released by Google.
Pixel Experience
If the new Google Pixel 3 and 3XL are bit too expensive for your taste, but you love their aesthetic, Pixel Experience is the right choice for you. This custom AOSP ROM will transform your phone into a pure Google device, with all the Pixel goodies included - launcher, icons, fonts, etc.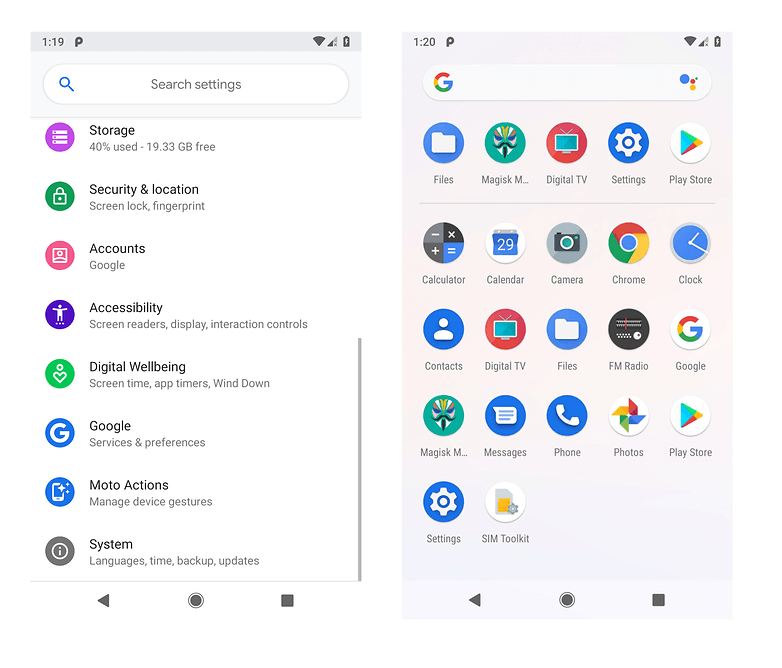 The ROM OS version is 9 Pie. A great number of devices are supported, including some of Google's own Nexus phones. The updates are timely and you are going to have a great experience with this ROM overall.
Conclusion: to mod or not to mod?
Custom ROMs can be the salvation of older smartphones and tablets. They can also clean up new smartphones and remove bloatware. Often, they speed up smartphones and add more features. But, the threshold is high for those who want to mod, as it can be a confusing process for beginners. This threshold is less of an issue thanks to LineageOS, which is much simpler and is well supported by many from within the vibrant CyanogenMod community.
What do you think is the best custom ROM on Android? Let us know in the comments below.