AndroidPIT's Hands On Review Of The Google Nexus 7 Tablet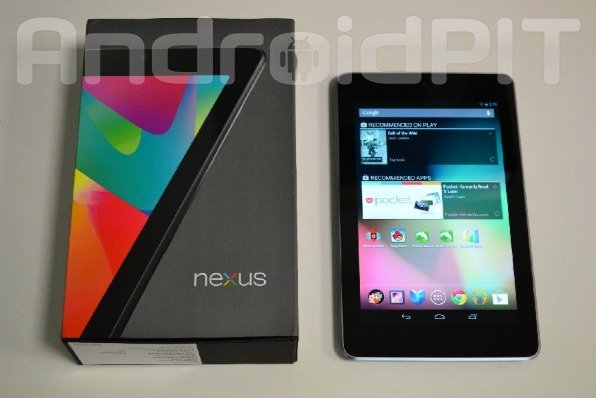 I'm personally not a huge fan of 7 inch tablets, but I can imagine that a lot of people are, and with good reason. 7 inch tablets are easy to throw in a bag or purse, are great for reading, and simply more portable in general. The Google Nexus 7 arrived on my desk today, and after spending some time with the device, there certainly is a lot to like about this very fast (and smooth) running tablet. Best tablet for the money? Let's find out in our Nexus 7 review!

Specs:
-198 x 120 x 10.45mm
-11.99 oz (340 g)
-7 inch 1280x800 HD display (IPS 216 ppi) with scratch resistant corning glass
-4235 mAh battery
-MicroUSB
-Quad core Tegra 3 processor
-8 or 16GB internal storage models
-1GB RAM
-Android Jelly Bean out of the box
-NFC
-Microphone
-GPS
-Magnetometer
-Gyroscope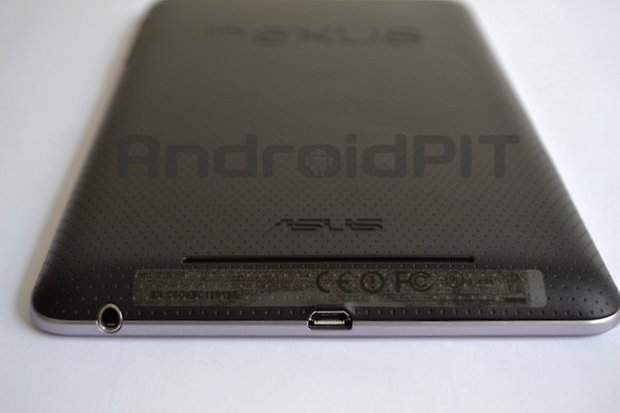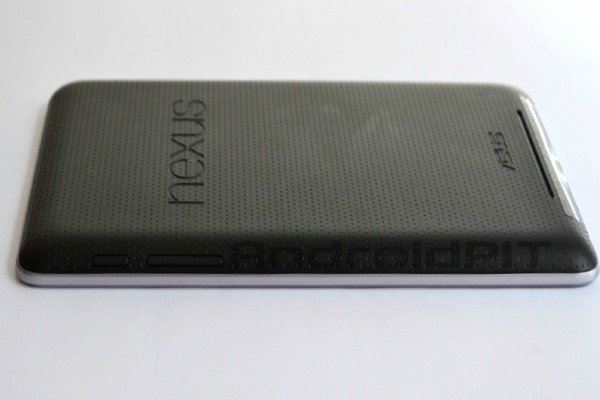 Design:
The Nexus 7 feels good in the hand, and although the rubber-ish coating on the back felt significantly different than the back of my Transformer Prime, the secure grip is something that grows on you. It doesn't feel premium, but also doesn't feel cheap. The tablet is 10.45mm thick, in comparison to the 8.3mm thickness of the Transformer Prime, and felt bulkier than what I expected it would. Nevertheless, it still feels like a relatively solid device. The power and volume rocker are located on the right side towards the top, and the headphone jack and mini USB are both on the bottom. There's no microSD slot, meaning you have no chance of expanding the memory, which is kind of a bummer if you're a media junkie like me (I have 15GB in games alone). I had no issues holding the tablet in one hand, and am overall pretty pleased with the build quality of this low priced device.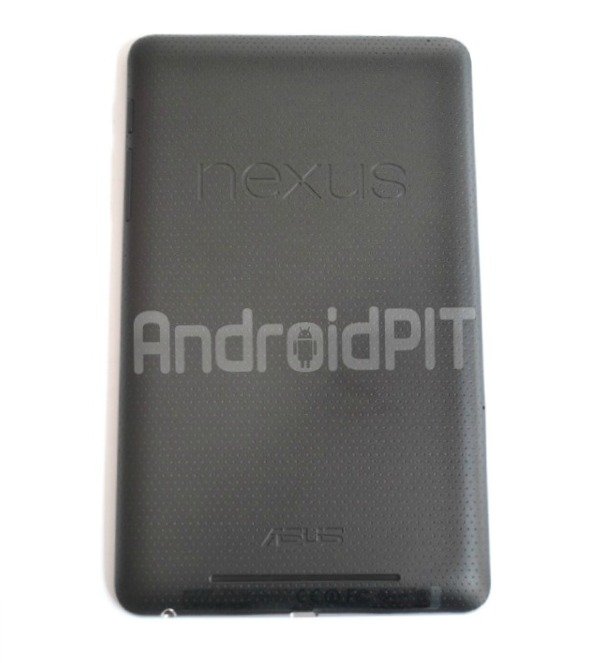 Display:
The IPS LCD display (1280x800) quality is good, but not breathtaking. While browsing the internet with the brightness all the way up, the display did a very good job and the colors were definitely on point. But when we popped back out to the homescreen, we noticed that black/dark colors in general were relatively grainy, and that the icons weren't as sharp as what we have seen on other tablets. That being said, for a 199 dollar tablet, the screen is generally very good. When watching Youtube videos, I was actually impressed with the video quality, so don't let the screen be a make or break factor when considering this tablet. It's not perfect, but is by no means a bad display.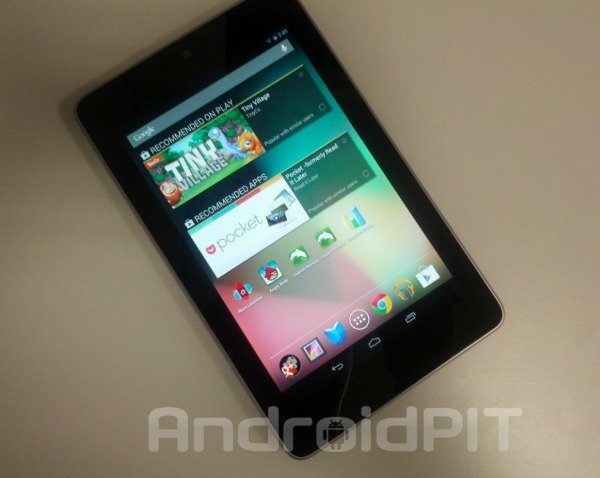 Performance:
Here is what really blew my mind: This thing is fast....I mean like...really fast. The Tegra 3 processor in this device really gets the job done, and when you combine that power with the buttery goodness of Android Jelly Bean, I can honestly say that it's probably the fastest and smoothest STOCK Android device I've ever used (rooted ICS tablets with running custom scripts/ROMS can still match/beat it in terms of speed). Good luck finding lag on this tablet. Even with quite a few widgets on the homescreens, and after testing high performance games, there was virtually very very very little to most of the time no lag at all. In terms of performance, you can't go wrong with this device. But do keep in mind that this performance is due to a combination of hardware & software, as Jelly Bean performs just as quickly on my Galaxy Nexus as it does on the Nexus 7.
The Nexus 7 didn't impress that much in benchmarks, and was even outperformed by my dual core Galaxy Nexus in Quadrant, and took a serious beating from my Tegra 3 packing Transformer Prime (which is odd, considering the Nexus 7 is also using Tegra 3). That being said, don't judge how fast the Nexus 7 is from its benchmark scores, as they mean very little 90% of the time.
Camera:
Google and Asus wanted to keep the tabled priced as low as possible, and that naturally required sacrifices. One of those sacrifices was the camera, or lack of one. There is no back camera on the Nexus 7, but there is a front facing cam for video calling. If being able to take pictures on your tablet is important to you, this might not be the tablet you need.
Software:
I know you've heard this sentence used with other versions of Android, but I can confidently confirm that Jelly Bean is the best version of Android ever created. One thing that does kind of bother me is that the Nexus 7 is a tablet (duh), yet it's running a phone UI. This at times makes me feel like I'm using an oversized phone, vs a smaller sized tablet.
I would have loved to seen a tablet interface on the Nexus 7, but that's just how I personally feel about it. But don't let the user interface turn you off. This tablet has more than enough positives to make up for the few negatives: Buttery smooth UI, notification bar has been revamped, revamped animations, super fast screen swiping/scrolling, and stock Android in all its glory. No skins, no bloat. Pure Google = pure speed.
Conclusion:
When you look at the Nexus as a whole, and take the hardware, the software, and the price of this tablet into account, it is very safe to say that it is the best tablet on the market in this price range. Period. For this price, you will NOT find a faster/smoother tablet with such amazing hardware. Game titles like NOVA 3? No problem on the Nexus 7. Console emulators? Not an issue.
If I had to name any negatives for the Nexus 7, they would be the lack of a microSd card (biggest peeve), lack of a camera (not a big deal for me), the mediocre display (which I still find good), and the phone UI (when I root it, hopefully tablet mode can be unlocked). But what do you expect for $199.99? If you want a tablet for high end gaming, reading, watching films, watching movies, or just for surfing the net, you will not find a better tablet than the Nexus 7 at this price point.
Jelly Bean + pure/stock Android + Tegra 3 = WIN.
So what do you guys think of the Nexus 7? Is this the tablet for you, or would you prefer the upcoming (not yet confirmed 100%) 10 inch model? Or is there another tablet you have your eye on?
Let us know what you think in the comments below!