The Best Phones Under $400 That Are Worth Your Money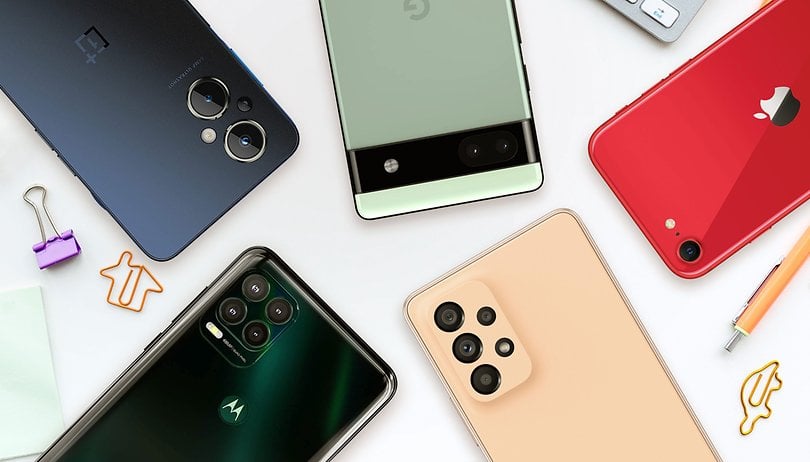 Have $400 to spend on a new smartphone but are confused about what to buy? Let us help. In this article, we list the best smartphones available for you to purchase for $400 or less—from gaming-ready SoCs with 5G to 120 Hz displays and decent cameras. Without any further ado, here are our favorite smartphones under $400 for the US market!
If you happen to be in a hurry and want to know what we think is the best $400 smartphone currently available, you can quickly read the table below, but if you want additional information on our best $400 smartphones, then I recommend you read their entries below or their reviews (where available) before making a purchase.
Editor's note: the prices highlighted in this article may vary depending on discounts offered by the manufacturers.
The best smartphones for under $400
Editorial tip
Price tip
3rd place
4th place
5th place
Product
Picture

Display

6.1-inch OLED,
1080 x 2400 pixels (429 PPP)
60 Hertz refresh rate

4.7 inch IPS LCD,
750 x 1334 (~326 PPI)
60 Hertz refresh rate

6.5-inch FHD+ Super AMOLED
120 Hz Infinity-O display
120 Hertz refresh rate
6.43-inch AMOLED
1080 x 2400 (~409 PPI)
60 Hertz refresh rate
6.8-inch IPS LCD,
1080 x 2460 (~397 PPI)
120 Hertz refresh rate
SoC
Google Tensor
Apple A15 Bionic
Exynos 1280
Qualcomm Snapdragon 695
Qualcomm Snapdragon 695 5G
Memory
6 GB LPDDR5-6400 RAM
128 GB UFS 3.1
4 GB RAM | 64 / 128 / 256 GB Storage
6/8 GB RAM | 128/256 GB Storage
6 GB RAM | 128 GB Storage
6 / 8 GB RAM | 128 / 256 GB Storage
microSD
No
No
Yes
Yes
Yes
Software
Android 13
iOS 15.6
Android 12 with One UI 4.1
Android 11
Android 12
Rear camera
Main camera: 12.2 MP, f/1.7, OIS, AF
Ultrawide: 12.2 MP, f/2.2
Main Camera: 12 MP, f/1.8, PDAF, OIS
Main camera: 64 MP, f/1.8, OIS, AF
Ultrawide: 12 MP, f/2.2
Macro: 5 MP, f/2.4
Depth: 5 MP, f/2.4
Main camera: 64 MP , f/1.8
Macro: 2 MP , f/2.4
Depth: 2 MP , f/2.4
Main camera: 50 MP, f/1.9, PDAF
Ultrawide: 8 MP, f/2.2
Depth: 2 MP, f/2.4
Front camera
8 MP, f/2.0
7 MP, f/2.2
32 MP, f/2.2
16 MP, f/2.4
16 MP, f/2.0
Battery

4410 mAh
Fast charging at 18W

2.018 mAh
Fast charging at 20W
Qi wireless charging
5,000 mAh
Quick charging at 25W
4,500 mAh
Fast charging at 33W
5,000 mAh
Charging at 10W
Connectivity
5G, 4G LTE, 3G, Wi-Fi 6, Bluetooth 5.0, USB Typ-C, NFC, GPS
5G, 4G LTE, 3G, Wi-Fi 6, Bluetooth 5.0, NFC with Apple Pay
5G, LTE, WLAN 802.11 a/b/g/n/ac, Bluetooth 5.0, USB Typ-C, NFC, GPS
5G, LTE, dual-band Wi-Fi 5, Bluetooth 5.1
5G, LTE, Wi-Fi 6, Bluetooth 5.2, NFC
IP certification
IP67
IP67
IP67
-
"water repellent"
Colors
Charcoal, Chalk and Sage
(PRODUCT)RED, Black, White
Awesome Black, Awesome White, Awesome Violet, Awesome Mint
Blue smoke
Steel Blue, Seafoam Green
Dimensions and weight
5.99 x 2.83 x 0.35 in, 6.28 oz
152.2 x 71.8 x 8.9 mm, 178 g
5.45 x 2.65 x 0.29 in, 5.08 oz
138.4 x 67.3 x 7.3 mm, 144 g
6.28 x 2.94 x 0.32 in, 6.67 oz
159,9 x 75,1 x 8,4 mm, 189 g
6.30 x 2.88 x 0.30 in, 6.10 oz
159.9 x 73.2 x 7.5 mm, 173 g
6.65 x 2.98 x 0.37 in, 7.58 oz
168.9 x 75.8 x 9.3 mm, 215 g
Prices (MSRP)
$449.00
$429.00
$449.99
$299.00
$499.00
Good

Premium smartphone performance
Balanced image post-processing
Optimum size
Clean software
Up to five years of updates
IP67 certification

Insane performance level
High-quality workmanship
Surprisingly good photo and video performance
Solid battery life that lasts up till late at night

Good AMOLED display
Good performance
Decent battery life
The best software support in the category

Bad

Screen refresh rate of only 60 Hz
Only one internal storage option
No wireless charging support

Display is simply outdated
Too few camera functions
Low storage space in the base model without expandable memory
More expensive than predecessor at market launch

Slow charging
No headphone jack
Non-competitive price

Rating

Read the Google Pixel 6a review

Read the Apple iPhone SE (2022) review

Read the Samsung Galaxy A53 review

Not yet rated

Not yet rated

Offers*
Buying guide: What you can expect from smartphones up to $400
In this section, we summarize what you can expect from smartphones up to 400 USD. Mid-range phones manage a really good balancing act between price and performance in 2023, but in the US, the price point sits awkwardly between the budget phones and the upper mid-rangers and low-end flagships.
Considerable concessions need to be made for this price point, like purchasing devices from older years or with weaker specs. Thankfully all of these devices (except the iPhone SE 2020) feature 5G, but cameras, performance, and design lack features of the slightly more expensive $500 price range, where you can find newer technology.
Power and performance: Investing in a sub-$400 device will at least guarantee that the SoC can tackle the most recent games. Here you should expect SoC's that are at least one to two years old, like the Snapdragon 480 by Qualcomm that was released over a year ago.
Cameras: The megapixel craze has long since found its way into the mid-range as well. Models like the Samsung Galaxy A53 offer main cameras with 64 megapixels, but they do not automatically provide Galaxy 22 Ultra-level photos. Beyond that, the biggest flaw of the mid-range is usually found in the cameras: "Quad cameras" that cheat with superfluous macro and depth sensors, often with 2 or 5 megapixels and thus hardly usable results. But you have to make sacrifices somewhere - it is a pity that the telephoto camera usually has to take the fall.
Battery & charging: The batteries in this price range are not only large (often in the range between 4,500 and 5,000 mAh), but charging in this price range is lackluster! Quick-charging with over 60 watts is something that comes with devices from OnePlus and Xiaomi that unfortunately do not bring their devices to the US! Here anything over 10W and 15W should be considered alright. Wireless charging at this price range is difficult to find.
Display: In terms of display we can expect excellent resolutions of HD and FHD+ but refresh rates are still at 60Hz, and OLED displays only come in some devices. Thankfully, this means that the brightness is quite good, with the top displays in this category being able to show HDR10+ content.
Age and support: At this price point, it is imperative to be cautious for devices that are older than two years since their life-cycle will depend mostly on the software updates that they receive over the years. Most of those devices are expected to receive one or two Android updates from the one they shipped with, so Android 10 devices will be left behind after they get this year's Android 12.
Carrier Compatibility: Something to always keep in mind when shopping in this price range is that not all devices will work with all carriers. Most of these devices are primarily made for GSM networks that are dominant outside of the US. So if you are using a CDMA operator, like Verizon, then you need to pay extra attention to this. Thankfully with 4G LTE and 5G connectivity, this is slowly becoming less of a problem.
Editors choice under $400: Google Pixel 6a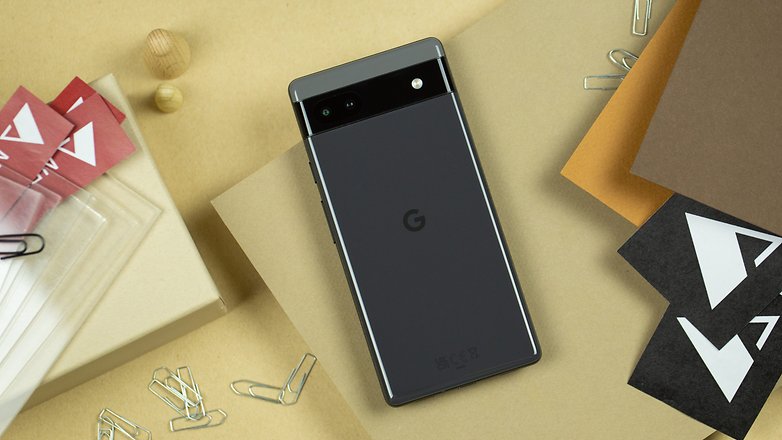 The Google Pixel 6a is available for purchase since July 21, 2022, but surprisingly the device can be found on Amazon for $399 with 128 GB. Packed with Google's custom Tensor processor for better performance of Machine Learning-based features, the Pixel 6a seems to be the best option for those who want a more compact Google phone in 2023.
In my review of the device, it was already pretty clear that this phone was unbeatable among the smartphones under $400, even though it only offers one internal storage option and a 60 Hz refresh rate. More than that, the 6a is the most cost-effective smartphone out of the entire Pixel 6 series.
When it comes to the camera suite, the Pixel 6a offers a fairly basic module, but it doesn't really lag behind the competition, given that Google's big asset here is in the camera software. So you can be sure that the photos taken with the 6a will bear the Pixel series' stamp of quality.
Read NextPit's Google Pixel 6a review
The best smartphone under $400: Samsung Galaxy A53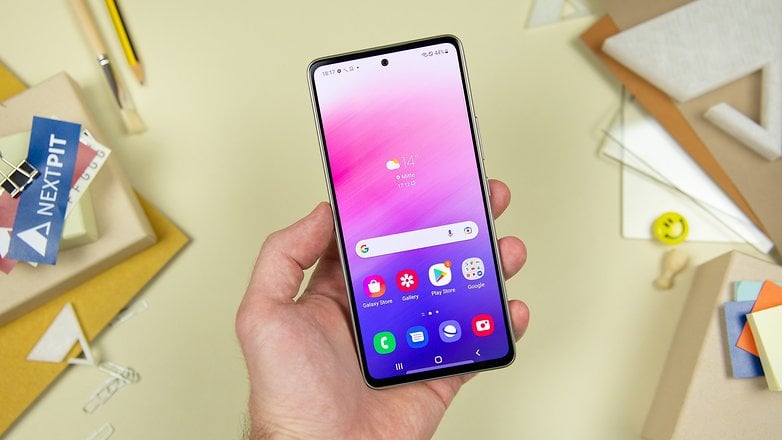 Samsung is known to make the best displays in smartphones, and for this reason, it is the Galaxy A53 that we recommend to you in this category. Samsung's latest mid-ranger shows you content on a brilliant 6.5-inch display with FHD+ resolution and a decent punch hole. The refresh rate of 120 hertz is as high as in the 5G version of the predecessor.
Besides the very good display, Samsung also scores with the longest update warranty for Android smartphones ever. If you buy the A53 in 2023, you can probably use it until 2027 thanks to five years of support for security updates. In addition, there are four major Android updates. All advantages and disadvantages of the A53 can be found in our detailed review.
Read the complete Samsung Galaxy A53 review
Best iPhone under $400: Apple iPhone SE (2022)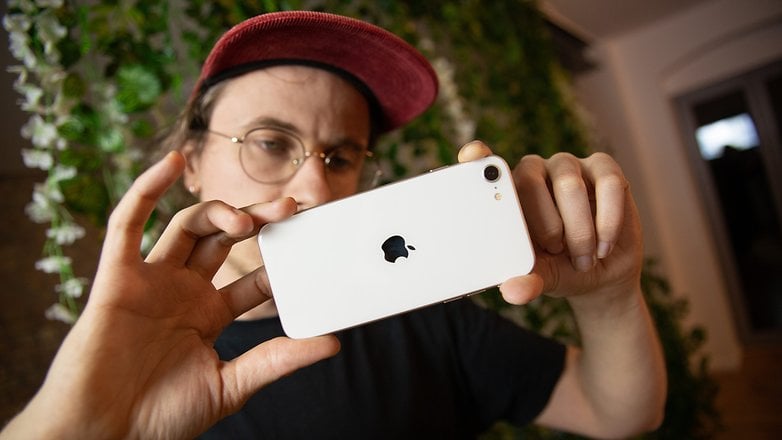 As an Apple alternative, we recommend the iPhone SE (2022) without any second thought. Coming two years after the iPhone SE (2020), the new budget iPhone sports a powerful A15-bionic but sees little improvement over the previous device. You get a 12MP camera inside a virtually similar casing to the iPhone SE 2020 (and iPhone 8/7/6s) and IP67 resistance.
The real upgrade aside from the SoC (and the extra GB of RAM at 4GB) is the 5G connectivity, which makes the device finally capable of enjoying the latest connectivity technology like the rest of the sub-$400 devices you see in this list. We already tested the iPhone SE (2022) and of course, it is a great solution for anyone looking at an affordable iPhone.
Read NextPit's Apple iPhone SE 2022 review
Best smartphone under $300: OnePlus Nord N20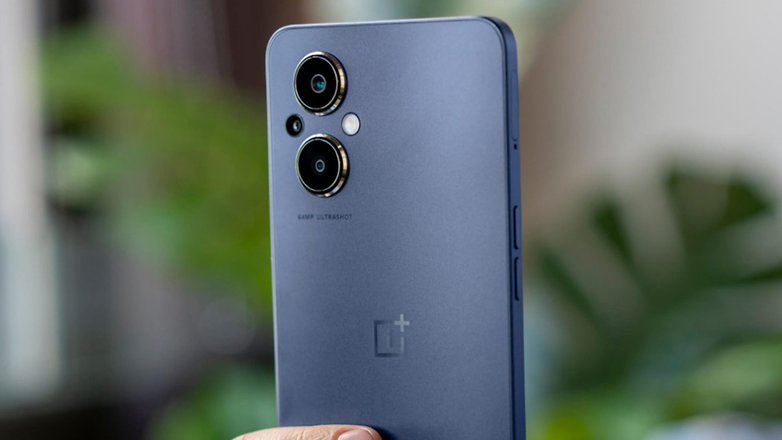 For those looking to save a bit more money but won't settle (pun intended) with only 4G support, OnePlus offers the Nord N20 5G. The brand's mid-range model packs the Snapdragon 695 5G processor compatible with the major carriers (something that cannot be said about the Europe-spec Nords).
The Snapdragon 695 may not be the fastest SoC around, but it offers more than enough performance for daily tasks, and at the same time it helps save battery. Speaking of which, the OnePlus Nord N20 not only supports up to 33W fast charging to top its 4500 mAh battery, but also includes the necessary charger on the box.
Other noteworthy features in the Nord N20 include an under-display fingerprint reader, expansible memory storage (something the category is abandoning), and a triple camera system led by a 64-megapixel sensor.
Best smartphone with Stylus under $400: Motorola Moto G Stylus 5G (2022)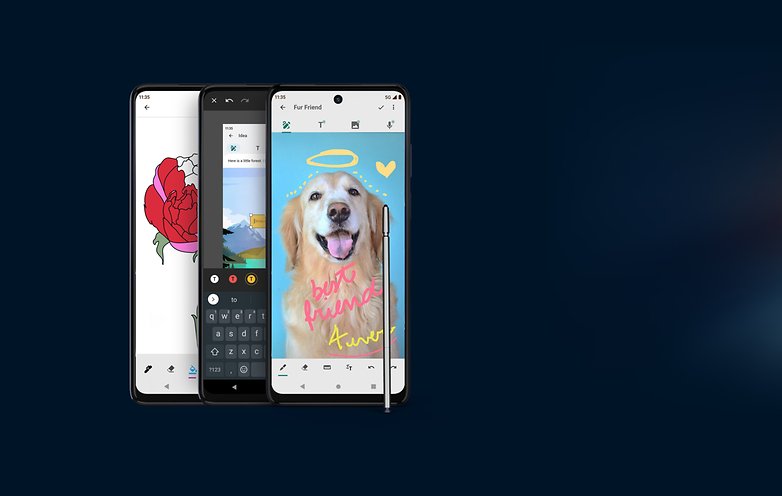 Motorola offers many different options in this price range—some might say too many options but I digress—but one of the stand out phones is the Moto G Stylus line, which brings some of the productivity features of the Galaxy Note family (#RIP) to a broader market.
The G Stylus range is separated between 2021 and 2022 models with or without 5G connectivity. The newest and fastest model, aptly named Moto G Stylus 5G (2022) is not only a capable performer on paper, it is competitively priced in 2023, including 8 GB of RAM and 256 GB of storage, with the option to use a microSD card.
The camera department may look weak with a 8 megapixels ultra-wide camera as the only useful camera together with the main 50 MP snapper, with a questionable 2 MP depth sensor completing the triple camera setup. On the other hand, the big 6.8-inch LCD screen refreshes at a blistering fast 120 hertz for super smooth scrolling, perfect for taking notes, photo editing, or even just doom scrolling on social media.
So to conclude, the Moto G Stylus 5G may not be the best in any category but brings a balanced set of features and a novelty that is not found in smartphones anymore.
Alternatives to purchasing a more expensive smartphone
Getting a device with a plan, discounted or free
Getting a device with financing is the easiest way to get yourself a good new device without breaking the bank. This is because carriers will go to great lengths to claim and maintain customers. Aside from the normal financing options that break in 24 or 36 installments (alongside an eligible plan), you can get a device either for a good discount when getting a new line in one of their plans or even completely free on some occasions. Here are some examples.
Refurbished and used smartphones
If removing the protective film for the first time on your new device does not cause you to jump for joy, you can pick up more expensive smartphones from the second-hand or refurbished market. It is particularly advisable to use devices that carry a refurbished guarantee.
These are used smartphones that have been checked and refurbished by reputable companies to ensure that they are in tip-top condition. Refurbished devices are particularly exciting to check out when they come with an extended warranty. This is how you protect yourself when picking one up just in case the handset gives up the ghost just a few weeks down the road.
What do you think of this selection? Which models do you think we have forgotten and which deserve to be included? Do you find the advice sections and our testing process useful? What do you think of this new format? We look forward to your feedback!
---
This article has been updated on February, 2023. Old comments have been maintained and may seem out of context.