Top 5 Android and iOS apps of the week: AR thriller, games & safety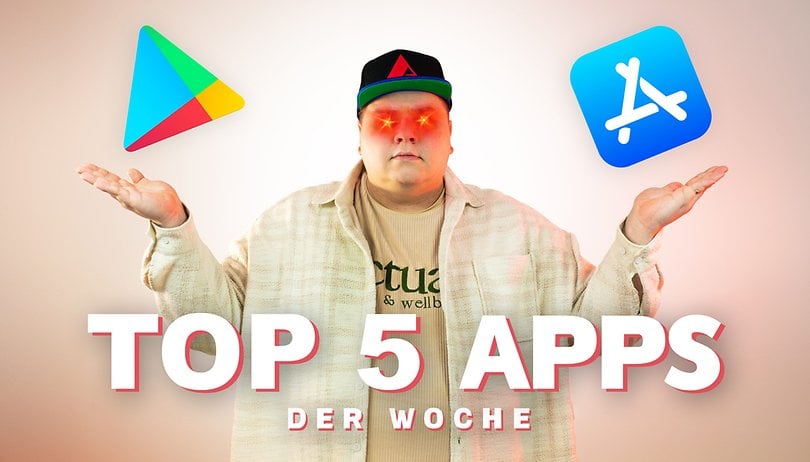 Each Sunday, the nextpit team digs around the web for you in search of exciting apps and games for iOS and Android. Today, we discovered five exciting downloads for you — and of course, we tried them all!
In contrast to our twice-weekly articles of free apps, we installed these five apps listed here and put them through their paces. We don't want to recommend anything to you that is a security risk, overcharges you for data, or drives you into a money pit via subscriptions and microtransactions.
Conduct THIS! (Android & iOS)
Have you always wanted to get a taste of what a train driver's job is like? If so, Conduct THIS! is the perfect app that will offer you a special thrill. In Conduct THIS!, you will have to make important decisions and react within seconds. Your task is to bring a certain number of passengers to the right station within the given time frame without having trains collide and end up in a glorious explosion. In the process, you will switch tracks and can bring trains to a halt for a short time by tapping on them.
Price: Free / Ads: None / In-app purchases: Yes / Account required: None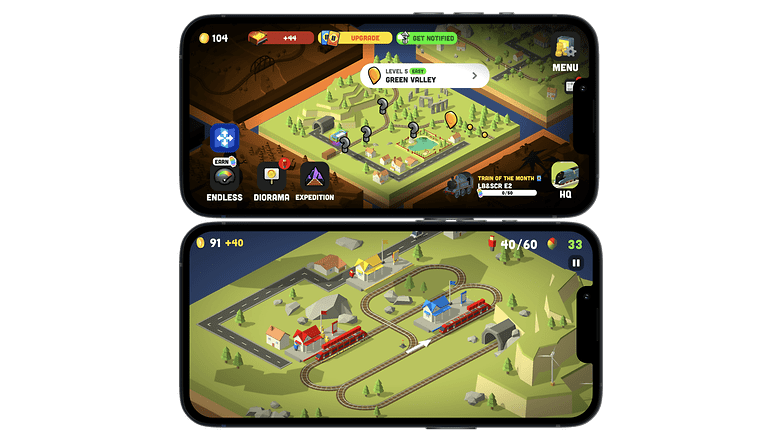 If you already have sweaty palms, you should know that your efforts will pay off. As you progress, you'll explore new areas and earn rewards in the form of various trains. If you ever get stuck on a level, you can also buy your way out of a pickle to the subsequent areas. However, this isn't a must, because with a little bit of patience, you will always be able to arrive at your destination — hopefully just like your passengers.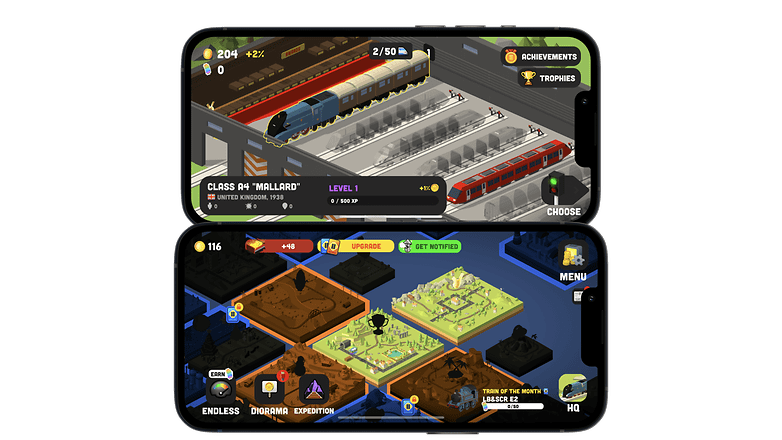 Women Safety (Android)
There are some apps that intend to help women feel safer. One such instance would be when they want to make their way home alone at night. Women Safety is one such app, and it is available for free on Android. The idea behind this app is letting you transmit where your precise location at any time, in the event that you might even be in danger.
The app looks more utilitarian than it is visually appealing, but I think this hardly matters in such a case. There are three buttons in different colors: The bold red alert button, an orange one, and a green one. You will have to configure these buttons in advance. When you then press these buttons, certain actions are triggered. Photos are taken by your front and main camera, and the pictures are forwarded to your specified contacts with your exact location via SMS and e-mail.
In my test, the e-mail was actually received within seconds. It contained a link that takes me to a page that shows me the person's location and the current photo. The green button only indicates your current status and not when you are in an emergency situation. Orange stands for a potentially dangerous situation and also lets you send an audio recording and activate a signal tone. Red stands for alarm and also plays a loud, siren sound and even transmits a video by itself.
As you can imagine, you'll need to allow permissions for the mic and camera, among other things. But it's actually an app that might save your life — and make you feel noticeably safer in the evening or in unsafe places. The app doesn't cost a single cent, and you don't need an account — but you'll have to live with ads.
Price: Free / Ads: Yes / In-App Purchases: None / Account Required: None

Antivine (Android & iOS)
At Wholesome Studios, the name says it all. This is because the game "Antivine" is not only beautiful to look at, but also invites you to relax with incredibly beautiful and soothing music. The game is a puzzle platformer where you run as a little plant boy through different levels in an attempt to arrive at your destination having traveled through the wilderness with the help of perspective changes and puzzles. While your mother accompanies you at the beginning, you can solve the later levels with the help of a friend.
Price: Free (Android) / $3.99 (iOS) / Advertising: None / In-app purchases: Yes / Account required: None
Even though the world seems beautiful at first glance, the story in Antivine is a really sad one. This is told in various cutscenes, which are well worth watching. In order not to ruin the story for you, I shall not reveal any spoilers at this point. The controls of Antivine are quite simple and all you need is a finger. You can move the characters by pressing on your display, and you can change the perspective of the game with various swipe gestures.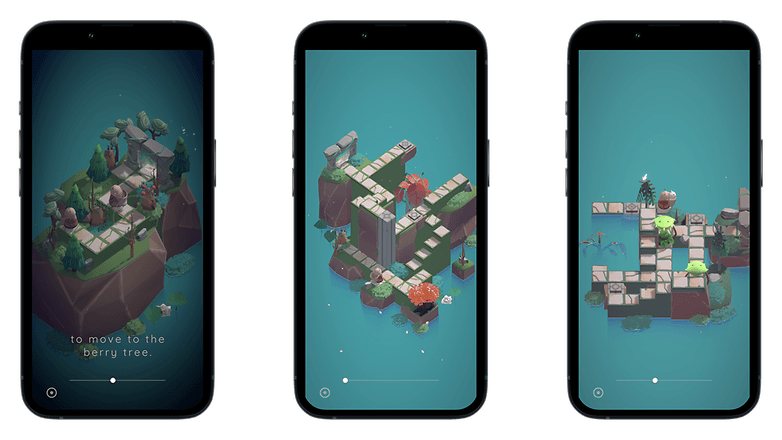 While you still collect berries at the beginning, this changes quite quickly during the course of the game as much more difficult levels await you, where you will certainly challenge your grey matter. Fortunately, the game itself does not contain any advertisements and the in-game purchases are limited to just costumes for your character.
Rock Identifier (Android & iOS)
MaTT has something special this weekend for those who have already checked out every game in the world and want to do something useful with their free time: Rock Identifier. The app is actually a program in itself! You've probably come across an unusual rock and might have wondered whether it was a meteorite from a galaxy far, far away. It is possible!
Price: 7 days free, weekly ($2.99), monthly ($5.99) or annually ($29.99) / Advertising: None / In-App Purchases: None / Account Required: None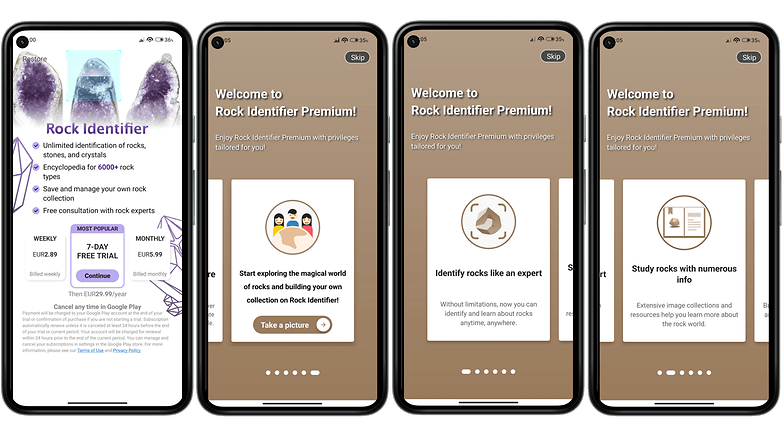 Who always has an archaeologist, geologist, or professor of natural sciences with them when you need them? In the future, Rock Identifier could easily take care of that, if you're willing to invest a little money into your education. Just take a picture of the specimen and within a few seconds, you will obtain information about which rock it is in your particular case.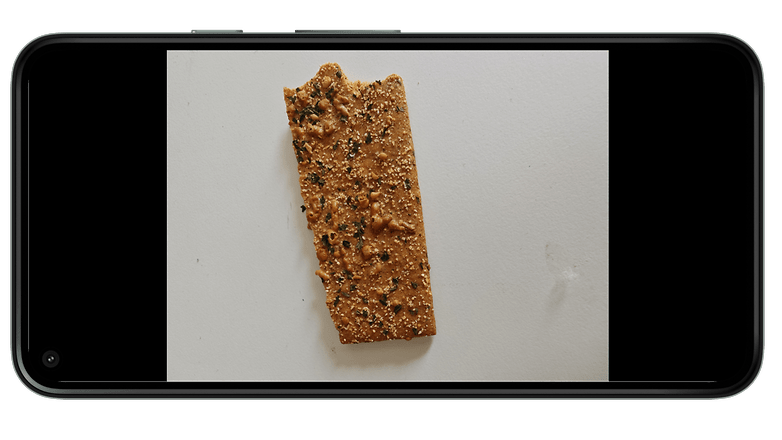 The application has over 6,000 cataloged rock types and provides not only the name of your discovery, but also the hardness, color, luster, and compositon of the rock. The app also offers you the possibility to add your own facts like where you found it, and the value or possible purchase price of your gemstones, crystals and minerals. In my test, I once scanned my wife's organic sesame crunch bar. Lo and behold, she's really shoving life-threatening stuff into herself. I knew it all along!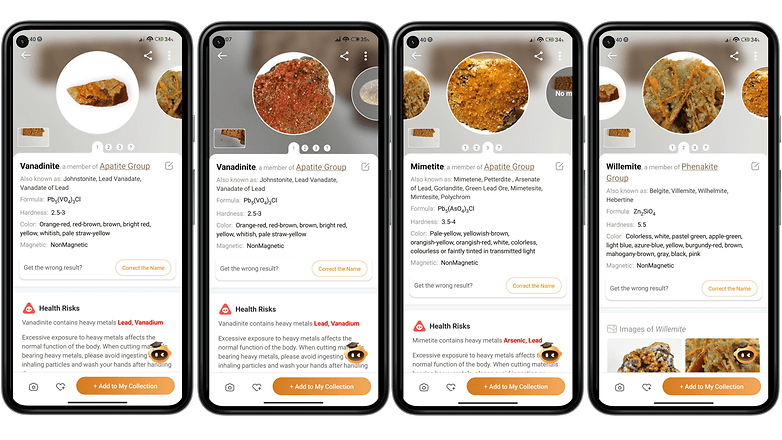 Asset 15 (Android & iOS)
The unveiling of a new, revolutionary pair of computer glasses is coming up. Does this sound familiar? Stefan is not talking about the Apple Vision Pro, which was unveiled this week, but about Asset 15. Unlike Cupertino, the presentation of AR glasses went very wrong in this augmented reality thriller for Android and iOS. You take on the role of Flux, whose sister Petra is in a coma after using the glasses.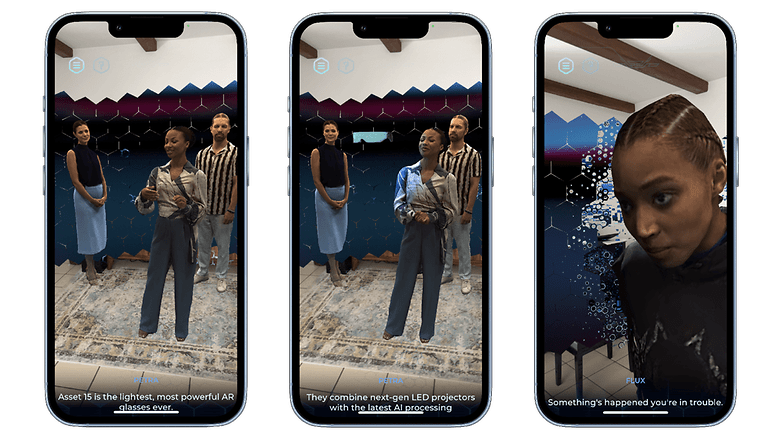 Price: Free demo / Advertising: None / In-app purchases: $1.99 for the full game / Account required: None
On an iPhone, game content blends impressively well with the real world after a split-second calibration. From there, you click and swipe your way through the story in augmented reality chaos, where you have to solve various puzzles to finally save your sister.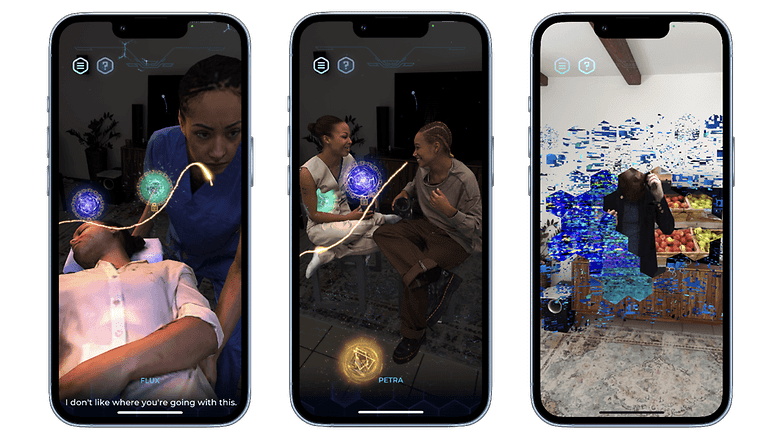 ---
With that, we have come to the end of this week. Your nextpit team hopes that there was something useful and interesting for you. Do give us your feedback in the comments and feel free to tell us your secret app recommendations that you think we should definitely include in our Top 5 of the week.