Top 5 Android and iOS Apps of the Week: Chat with Elon Musk!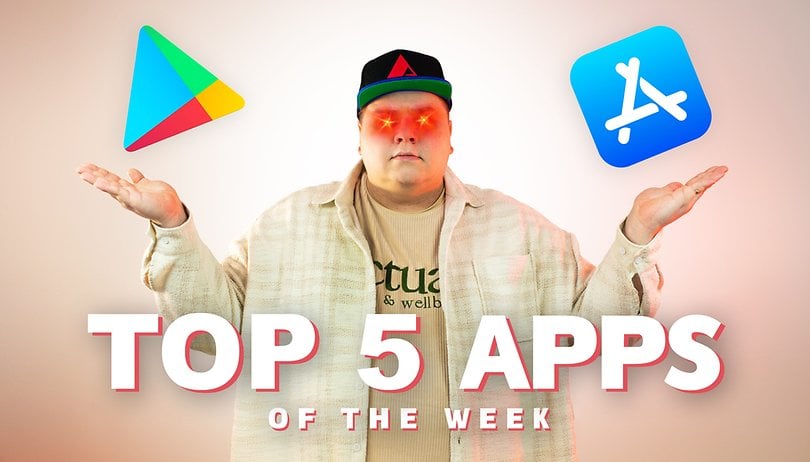 This week, Team NextPit has once again combed through the Apple App Store and the Google Play Store in search of the best apps for Android and iOS. Not only that but once we have shortlisted these apps, we installed and tested them out, going through a gamut of exciting games and useful tools. Here is our selection of the top 5 best Android and iOS apps of the week. Among them include a crazy celebrity chatbot, a Diablo Immortal alternative, and an app that rates your consumer goods. Enjoy!
As we have mentioned, we've tried out all the apps listed here for you to make sure there is nothing suspicious about them. If you're on the hunt for a bargain, be sure to take a look at our bargain bin article published twice a week via our free apps of the week. There, we share the latest apps and games for Android and iOS that would normally cost money but are available for free for a temporary time only.
character.ai (Android & iOS)
Have you always wanted to talk to Michael Jackson, who became a vacuum cleaner representative in a parallel universe? Or are you burning deep down inside, wanting to give Elon Musk a piece of your mind? Or you would like to have programming tips or wish for an AI therapist? You have access to all these options in character.ai, an app with an almost infinite selection of chatbots.
Price: Free / Ads: None / In-App Purchases: None / Account Required: Optional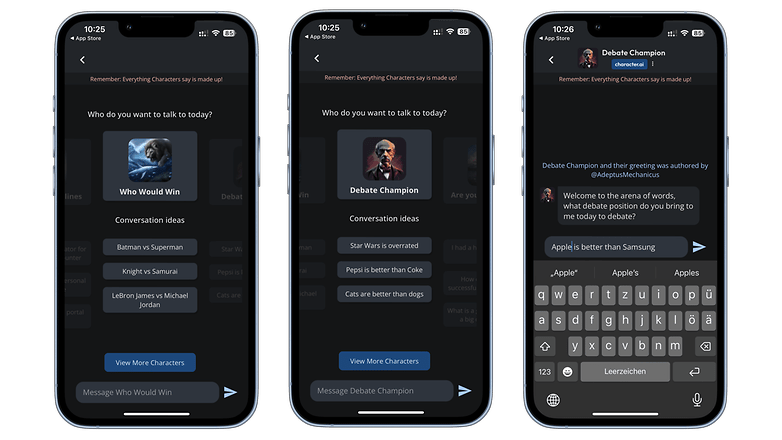 You can chat not only with the preloaded chatbots from the community but also create your own characters. In addition to the name and the character portrait, you can also have a specific welcome message, a personality description, and selected character traits. Should you be satisfied with your own virtual character, you can then share it with the community.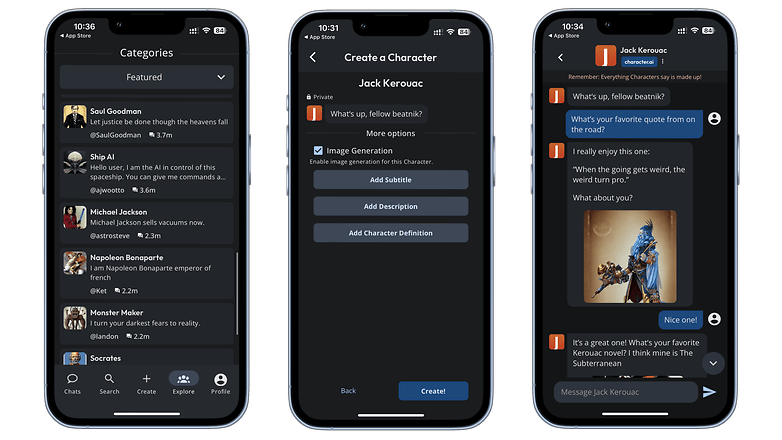 In any case, character.ai is really fun to use. If you are feeling bored this long weekend, here's an amusing way to pass the time. In addition, there are numerous reports that ChatGPT and other AI programs do have the potential to help humans as virtual therapists. Just give it a try—as long as you don't want to create your own chatbots, it even works without creating an account in the ad-free app. Nice!
Yuka (Android & iOS)
Your new hand soap simply smells wonderful. However, is it also good for your skin? Another thought that has been hovering over your head — is the new sugar-free drink in the office fridge really a healthy alternative to plain old water? The Yuka app answers all these questions and many more. Simply scan the barcode on the food packaging and you'll receive an assessment of all the ingredients.
Price: Free / Ads: None / In-App Purchases: None / Account Required: Optional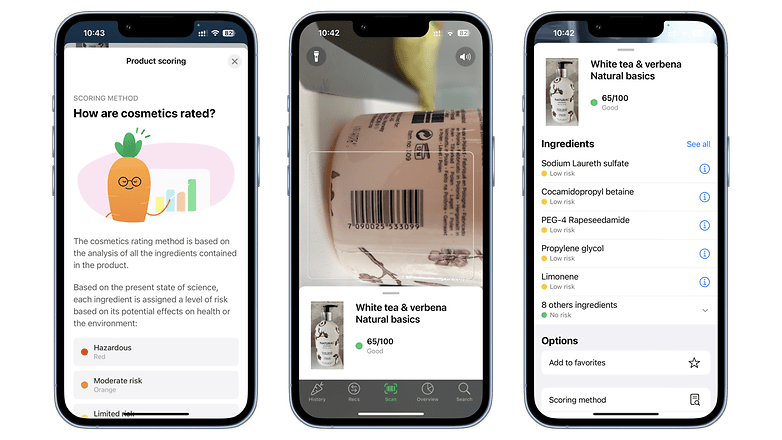 In the test, Yuka actually recognized all the products we scanned — from our hand soap to Greek olive oil to NextPit's favorite thirst-quencher, Primitino, and provided a description of all the contained substances, including a score from zero to 100. Only in the case of the wine did the answer turn out differently: "You already know what you're doing :P".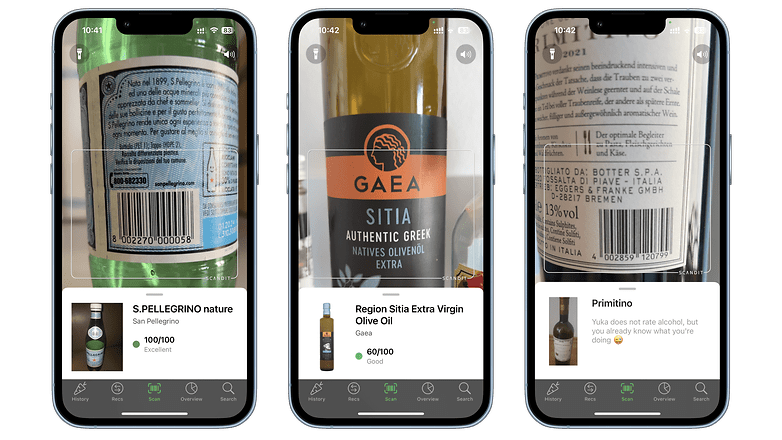 By the way, Yuka is financed exclusively by user donations — and never by manufacturers of cosmetic products or food. For its growing database, the app relies on "Open Food Facts," a directory that is based on the Wikipedia principle. Those who want to support Yuka can voluntarily purchase the Pro version. Many more details about the app can be found on the developer's website.
Otherworld Legends (Android & iOS)
Our gaming expert Dustin once again has something special in store for you. Otherworld Legends is a classic 8-bit rouge-like game. You fight your way through different dungeons, collect loot and try to become the best martial artist to destroy the primary evil. The story is just an afterthought, but the gameplay is really fun.
Price: Free / Advertising: Yes (Optional) / In-App Purchases: Yes / Account Required: None
In the beginning, you only have the pugilist Quan Huying at your disposal, but you can buy new characters via the in-game store or unlock them through daily missions and shards that you've collected, using them as a form of currency. The game does seem to be rather forgiving at first, and you can decide for yourself whom you want to use to put a stop to the evil mastermind.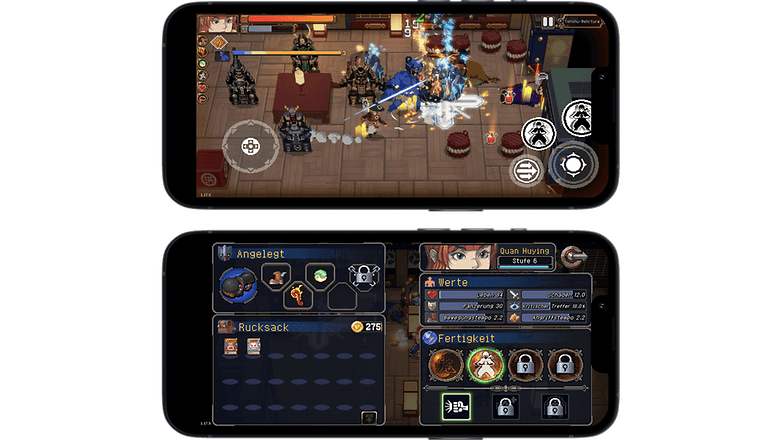 The game is completely free if you are willing to invest some time. The ads are also optional, as you'll only need them should you want to fight at a higher difficulty level without any health points. The only thing that takes some getting used to is the controls, as the characters can only move sideways, just like in a sidescroller, but experienced gamers should have no problem with that.
Dumb Ways To Die 4 (Android & iOS)
This week's next app is Dumb Ways To Die 4, for which you can lovingly thank us in the comments. In Dumb Ways To Die 4, quick reflexes and skill are mandatory. Your task is to survive as many mini-games as possible with just three lives. The mini-games vary greatly since you control these cute characters with taps, swipes, and drags, and try to keep them alive as long as possible.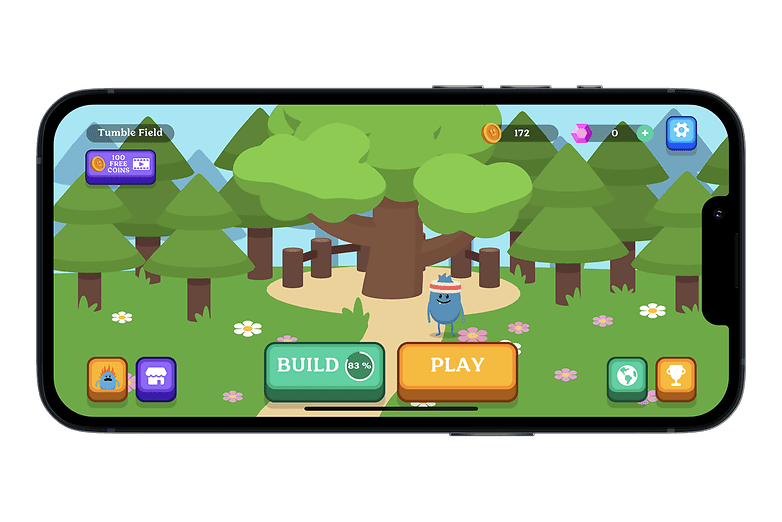 Dumb Ways To Die 4 offers you a lot of levels that guarantee repeated gameplay. With each additional level, the game becomes more challenging, but it is worth the effort because you can unlock new characters in the course of the game and construct your own landscape with the coins earned.
Price: Free / Ads: Yes / In-App Purchases: Yes / Account Required: None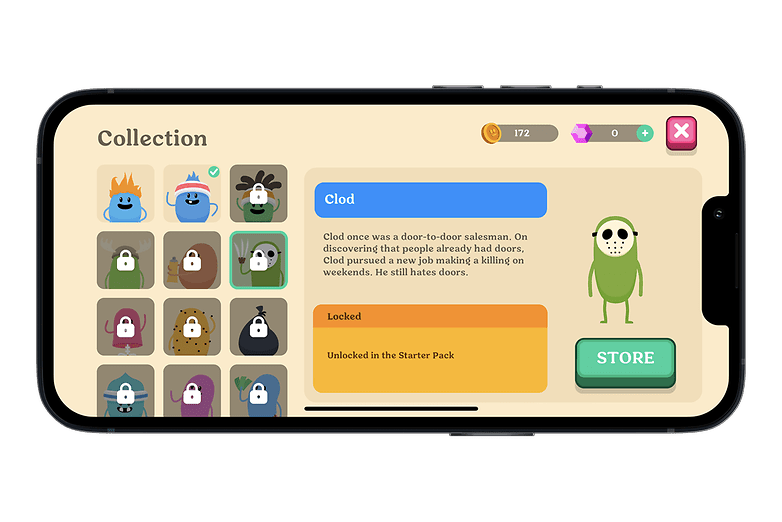 Dumb Ways to Die 4 is an entertaining app that will make you smile from time to time with its unique gameplay concept, funny characters, and varied challenges. It is a fun way to kill time no matter where you are. If you ever get stuck and your despair reaches the boiling point, you can cross the Rubicon by forking out money to purchase additional lives. However, this isn't a must, because with a bit of flair and plenty of humor, you'll have a lot of fun in the game even without having to pay your way through.
Torchlight: Infinite (Android & iOS)
For the long Whitsun weekend, MaTT has once again discovered pure relaxation in a free ARPG (Action Role Playing Game) for you in the Google Play and Android App Store. Just fresh out of its beta phase, you'll be among the first to brave the waves of attacks in melee combat in Diablo Immortal style.
Price: Free / Ads: None / In-app purchases: Yes / Account required: None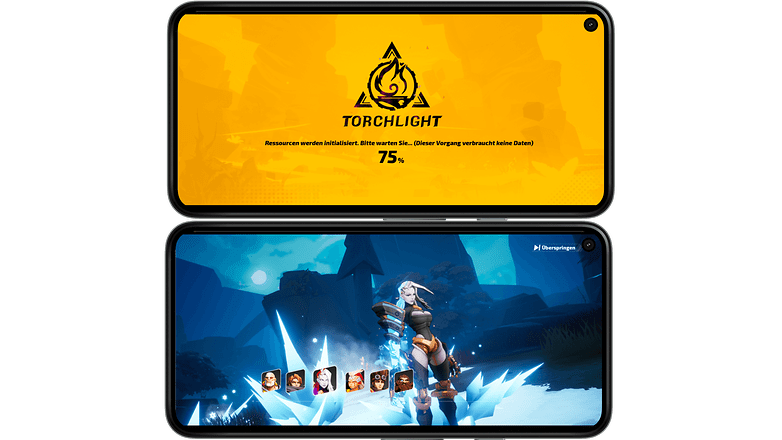 Torchlight: Infinite is touted by the makers (Studio XD Inc.) themselves as the successor to the award-winning Torchlight series. I wouldn't go so far as to make such a proclamation, since fans of Torchlight 2 with its Essentials and Synergy mods will find it to be a different game. Torchlight: Infinite is an easy way to ease yourself into the world of action role-playing games. There is no particularly difficult story to understand, you get to enjoy great-looking comic visuals with elaborately produced cutscenes, and a system that leads the beginner right from the start.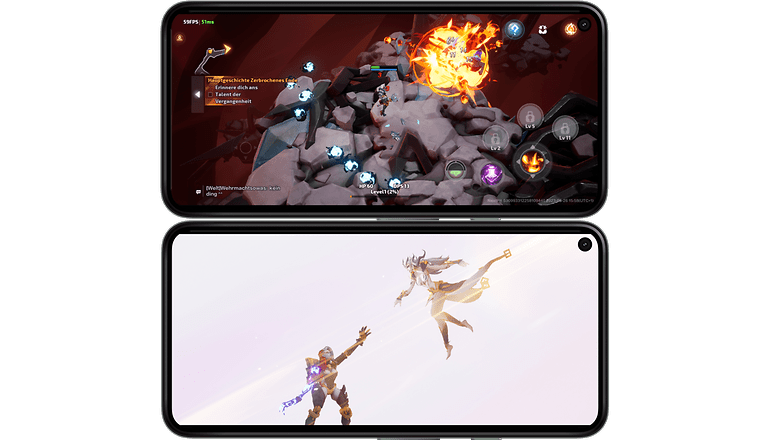 In this game, you won't be involved in invincible battles directly, which you can only lose if you don't know about loot. The weak point of the game I would criticize is how the armor you use is not visible during battles. You have to access the menu to see an overview of the protection that you currently have. Otherwise, (this game is also available on Steam), this free-to-play game is an absolutely welcome time killer with highly addictive potential for mobile gamers.
Which top 5 app has been your favorite this week? Do you have any other tips for us or the NextPit community? We look forward to your recommendations and wish you all a wonderful, sunny long weekend!